Travel | 01 Mar 2018 | By Sun International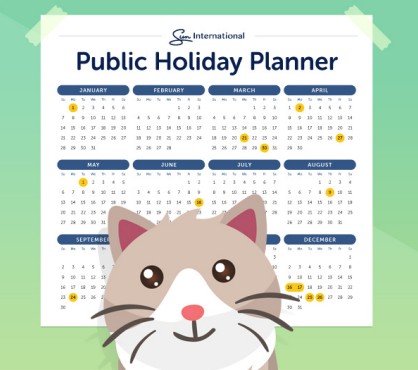 Public Holiday Cheat Sheet
If the Christmas holidays are already feeling like a distant memory, and you can't remember the last time you left your desk or had a little fun with the family, we have good news!
This is a bumper year for long weekends, giving you the chance to plan your next escape. We show you how to make the most of the public holidays with a few strategic leave days, and give you suggestions of destinations for your long weekend road trip.
Make the most of Human Rights Day at Golden Valley
How to plan your leave:
The big day is Wednesday, 21 March. You can either take leave Monday the 19th and Tuesday the 20th March, or Thursday the 22nd and Friday the 23rd. Either way, with two days leave, you score five days off.

How to spend it:
Barely an hour outside of Cape Town, Golden Valley gives you the perfect base from which to explore the beautiful Worcester valley. Think game reserves, botanical gardens, walking trails and even a wine and olive route. A great break for the whole family.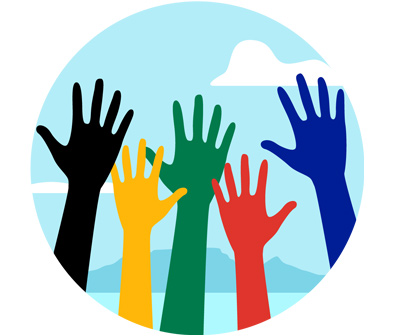 Spend Easter weekend at Boardwalk
How to plan your leave:
Friday, 30 March is Good Friday and Monday, 2 April is Family Day. Without even trying, you already have the year's most famous long weekend. Keen to take it up a notch? Take leave during the school week — Tuesday, 3 to Friday, 6 April and your four days leave will give you 10 days off.
How to spend it:
Escape the Cape Town crowds and head a little further up the coast to beautiful Port Elizabeth. Mere metres from the ocean, Boardwalk gives you five-star luxury, as well as a world of entertainment on-site, making it the perfect getaway for kids and parents alike. Bonus: with 10 days off, you'll have time to head out and explore some of the wildlife attractions just outside the city, including the famous Addo Elephant National Park.
Stay at The Table Bay for the Freedom Day weekend
How to plan your leave:
Friday, 27 April is Freedom Day and Tuesday, 1 May is Workers' Day. The schools have already declared Monday, 30 April a holiday, so it makes sense to take this day as leave. One day's leave gives you five days off.
How to spend it:
Now is the time to head down to Cape Town. With peak season winding down, you won't have to battle crowds and can enjoy the colours of autumn in all its glory. And, as it's Freedom Day weekend, why not include a trip to historical Robben Island in your itinerary?
Bonus: the ferry departs a few hundred metres from The Table Bay.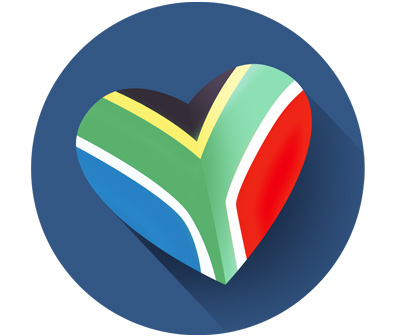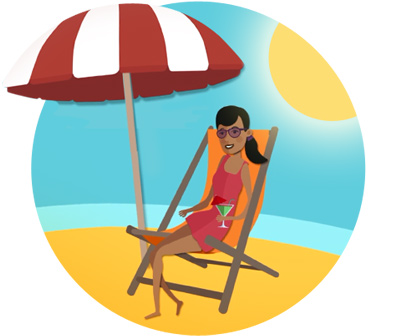 Let the Wild Coast Sun welcome you for Women's Day
How to plan your leave:
Thursday, 9 August is a public holiday and Friday, 10 August is a school holiday. Take this day as leave and you'll enjoy four days off with the kids.
How to spend it:
Instantly become 'parent of the year' with a mini-break at the Wild Coast Sun. While there will be rounds of golf and spa treatments for Mom and Dad, it's all about the Wild Waves Water Park for the little ones and we won't be surprised if you join in on the splashy fun, too.
Heritage Day weekend at The Carousel
How to plan your leave:
This one is simple — Monday, 24 September is a public holiday, so the long weekend writes itself! No need to fill out leave forms for this local getaway.
How to spend it:
Keep it casual with a few nights at Carousel. Just outside Pretoria, it's a quick drive after work on Friday that will see you enjoying dinner with the family at our candyfloss-coloured gem in no time. Choose self-catering accommodation, get a braai on the go and let the kids splash around in the pool. Sounds like the perfect Heritage Day weekend to us.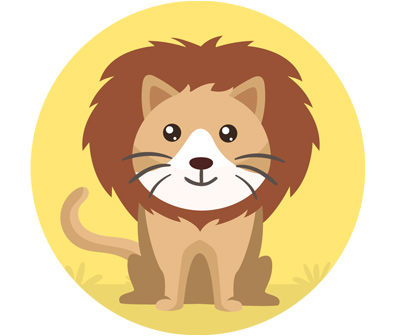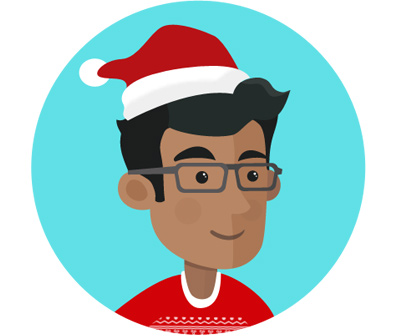 A December mini-break at Sibaya
It's another long weekend that comes ready and waiting: the Day of Reconciliation falls on Sunday, 16 December, so Monday, 17 December automatically becomes a public holiday. No days leave needed, for three days of fun.
How to spend it:
Close to King Shaka International Airport, a long weekend at Sibaya makes sense, even if you have to fly in. With lush, green hills, ocean views and more entertainment than you'll have time to enjoy, good ol' Durbs is always a great idea.
The perfect festive holiday at Sun City
How to plan your leave:
Christmas falls on a Tuesday, with the Day of Goodwill following on Wednesday, 26 December. Then, you have a few options:
Option 1: Take leave on Monday, 24 December and enjoy five days off.
Option 2: Add Thursday the 27th, Friday the 28th and Monday the 31st to your planning, and you'll get 11 days off, for your four days leave.
Option 3: Take leave from the 18th to the 31st December and for your investment of eight days, you'll get 18 days of freedom.
How to spend it:
If you're looking for a proper escape, there's nowhere better to spend a week — or two — than at Sun City. A world within a City, there will be no cries of "I'm bored!" from the kids this summer holiday, while Mom and Dad also get a chance to enjoy some much-needed R&R.