06 Sep 2017 | By Sun International
Get ready to rock the Sun Arena!
Time Square Casino is not only the second-largest casino in South Africa but also home to the biggest live entertainment venue in Pretoria. The 8 500-seater Time Square Sun Arena is set to play host to the some of the biggest music concerts in South Africa.
Several international artists coming to South Africa in 2017 will be performing here, and it is also the new Gauteng home of Afrikaans is Groot, a production showcasing some of the greatest Afrikaans talent in the country.
Here's a line-up of the live entertainment coming to the Time Square Sun Arena this year: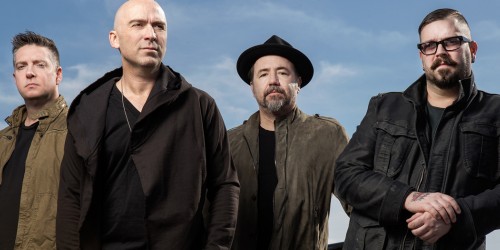 +LIVE+
See American rock legends LIVE at the Sun Arena on 10 and 11 November and relive the 90s with hits like I Alone and Lightning Crashes. You need to be there because… the original band members have reunited after seven years, and LIVE will also be the first international act to play on the Sun Arena stage.
POP OUT: LIVE has sold over 22 million albums worldwide.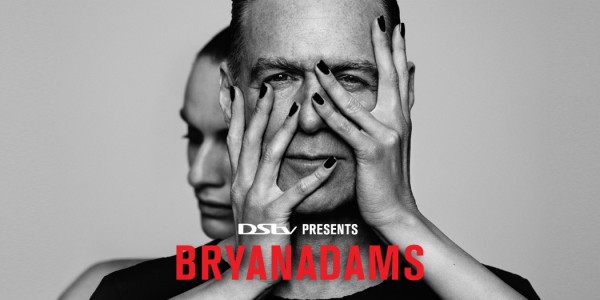 Bryan Adams
Look into my eyes,
You will see
What you mean to me
Search your heart,
Search your soul
And when you find me there, you'll search no more
(You sang along to that, didn't you?)
Bryan Adams is coming to South Africa to promote his 13th studio album, Get Up. Come to the Sun Arena on 10 December to sing along to classics like Summer of 69, Please Forgive Me and Everything I do (I do it for you). We bet you'll recall all your childhood crushes.
Who doesn't remember the iconic album with the wheel on the cover?
You need to be there, because… it'll be a great evening out where you'll get to see Bryan Adams performing some of your old favourites. You'll leave feeling nostalgic and ready to pick up your own real six string — maybe.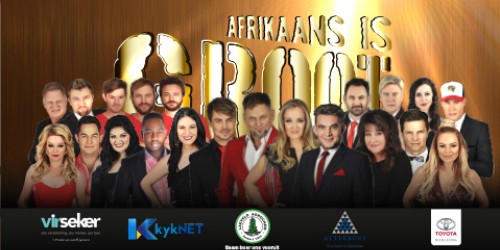 Afrikaans is Groot
"Afrikaans was nog nooit so groot nie" (Afrikaans has never been this big before).
This extravaganza brings the best Afrikaans musicians together to perform on one stage for an unforgettable experience. It takes place at the Sun Arena on 24, 25 and 26 November, as well as on 1 and 2 December.
You need to be there, because… iconic artists such as Laurika Rauch, Theuns Jordaan, Die Heuwels Fantasties, Steve Hofmeyr and more will be gracing the stage.
POP OUT: Afrikaans is Groot is an annual event that sells out months in advance. If there was capacity, over 300 000 tickets could have been sold this year. In terms of popularity, so far only Justin Bieber and Lady Gaga tickets have been in more demand.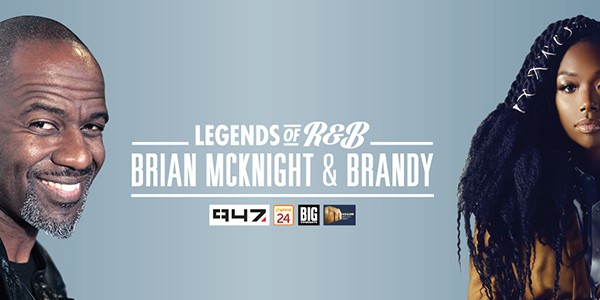 Brandy and Brian McKnight
Songstress Brandy and veteran soul man Brian McKnight are heading to the Sun Arena on 9 December as part of the Legends of R&B concert. Clocking up multi-million album sales between them, come watch this soulful double-bill play some of their top hits.
POP OUT: Brandy has sold more than 40 million albums worldwide.
One
You're like a dream come true
Two
Just want to be with you
Three
Girl, it's plain to see
That you're the only one for me
And four
Repeat steps one through three
Five
Make you fall in love with me
If ever I believe my work is done
Then I'll start back at one
(You were singing along to this one too, right?)
POP OUT: Brian McKnight has sold over 30 million albums worldwide.
You should be there, because… seeing not one, but two R&B legends live is an experience not to be missed.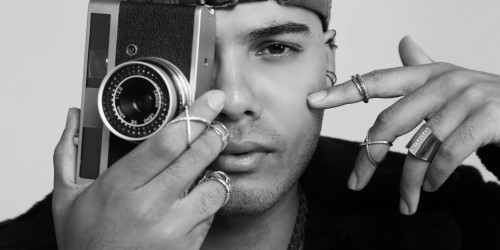 Unison Celebration Concert at Time Square
One night, 18 diverse entertainment acts.
To celebrate the launch of a new era in entertainment in Pretoria at Time Square's Sun Arena, we're celebrating South Africa and honouring local talent. For one night only on 4 November 2017, we're bringing 18 of South Africa's biggest names in entertainment to the stage at the Sun Arena. See your favourite stars in action at Menlyn Maine, from Lira and J'Something to Karen Zoid and PJ Powers.
What's the catch? Only 8 500 tickets are up for grabs for the Unison Celebration Concert at Time Square — but you can't buy one. Whaaat? The not-for-profit Unison Celebration Concert is by invitation only, which means that to score your exclusive invite, you need to stay tuned to your local radio station and news outlets for details on how to secure your spot at this once-in-a-lifetime entertainment experience in Pretoria.
Are you up for the challenge? #UnisonCelebration