17 Nov 2014 | By Sun International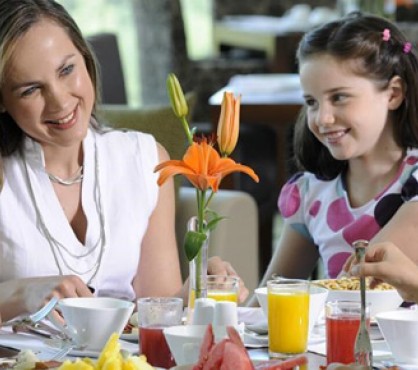 15 Spanish Phrases for Tourists in Chile
Just like the movies you spun the globe, closed your eyes and landed your finger on Chile. It must be fate! On the globe the country appears spaghetti-thin, and it is, with the average width of Chile sitting at only 175kms. After a bit of internet research you discovered that Chile is in fact the perfect holiday destinations – we're talking cloud-skimming mountains, vibrant cities and chalk and cheese landscapes.
Following which you promptly scour the internet for things to do in Chile and hotels in Chile and being the genius that you are you book into the Monticello. Then after careful deliberation of the merits of a 10 hour stopover, you book your flight and without any visa requirements for South Africans you believe (mistakenly) that you are sorted… Well here's the thing, you're only sorted if you understand this:
Para unas buenas vacaciones en Chile debe ser capaz de pedir una cerveza en español.
What I am trying to say is that unless you want to be mute for your entire holiday, a little Spanish vocab won't hurt. That being said, English is widely understood in the major cities but why not charm the locals with a bit of hablar dulce or sweet talk.
Did you know? Although very narrow, the country makes up for it in length stretching 4300km which is the distance equivalent of Norway to Nigeria!
Tip: Chileans uses a distinct dialect of Spanish known as Castellano de Chile. If you are a non-native Spanish speaker struggling to understand this nuanced dialect, simply ask people to speak "neutral Spanish". For tips on how to master Chilean Spanish pronunciation, click here.
For the rest of us, here are 15 Spanish phrases for tourists:
Good morning - Buenos días
Good evening - Buenas tardes
Thank you very much - Muchas gracias
How much is it? - Cuánto cuesta?
Do you speak English? - Hablas inglés?
I don't understand you - No entiendo
Please – Por favor
PSee you tomorrow - Hasta mañana
PYes/No – Si/No
PGood, as in "Cool!" – Choro
P"Listen!" used to get someone's attention – Oye!
PAlright/Okay/That's fine - Está bien
PCan you show me - ¿Puede mostrarme?
PI'm lost - Estoy perdido(a)
PMy name is… - Me llamo…
And just in case:
I'm looking for a pharmacy - Estoy buscando una farmacia
I need a doctor - Necesito un medico
Tell us: What is your favourite South African phrase?