Lifestyle | 18 Dec 2014 | By Sun International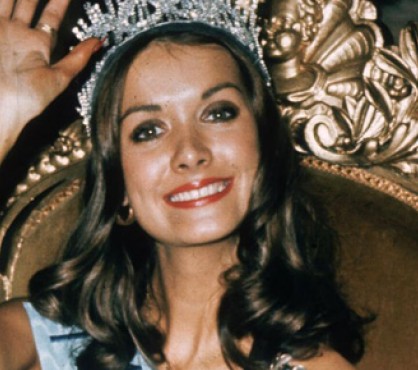 Memorable Moments in Miss World History
Now that our beloved Miss South Africa, Rolene Strauss has performed a stunning hat trick and brought the Miss World 2014 title to our shores for the 3rd time, let's take a look at some of the global pageant's most memorable moments.
Small beginnings
The Miss World Pageant started as a once-off event in 1951, which was then called the Festival Bikini contest. In fact, it was the media that coined the name "Miss World", not the organisers.
Bikinis say bye
The first pageant bore the brunt of much controversy as many people objected to the contestants wearing bikinis. In fact, that was the one and only Miss World Pageant where the winner was crowned in a bikini. Since then, it's been one-piece swimsuits and sarongs.
Television takes it global
The first Miss World pageant to be televised was broadcast by the British Broadcasting Corporation (BBC) in 1959 and the beauty bonanza soon earned its place as one of the most watched television programmes in the United Kingdom.
With the power of international broadcasting, satellite feeds and, of course, social media, the Miss World Pageant has become an important advertising vehicle for marketing companies – a sort-of Superbowl but with tiaras , not helmets! Nowadays, the pageant organisers claim that nearly a billion people are kept spellbound by the glitz and glamour on an annual basis.
Miss World winners who made history:
Sweden's Kerstin Håkansson reigned for the longest time. She held the Miss World title for 1 year, 3 months and 16 days, having been crowned on 29 July 1951 and only crowning her successor on 14 November 1952.
The very first winner to hail from India or Asia, Reita Fria (now Powell) took the title in 1966 and went on to qualify as a doctor during her reign. Talk about multitasking!
A shock to the Miss World story, 1974's winner, Helen Morgan resigned just 4 days after taking the tiara. Helen entered the Miss Wales competition as a stand-in competitor at the last minute, when another title-seeker dropped out. She went on to win Miss Wales and then Miss World, but resigned from her Miss World title when it was discovered that she was an unmarried mother. She was the first winner to ever resign from the title.
Gabriella Brum of Germany took the Miss World tiara in 1980 but resigned just 18 hours later, citing media pressure and disapproval from her boyfriend. The very first African-American Miss World entrant graced the stage in 1986, and was none other than now internationally acclaimed actress, Halle Berry. Halle would place 6th in the contest, and go on to pursue an interesting career in both modeling and acting.
Another famous actress has held the title of Miss World. Aishwarya Rai is a leading contemporary Bollywood sensation. Her smouldering looks and continued dedication to humanitarian work saw her don the winner's tiara in 1994. Agbani Darego of Nigeria won Miss World in 2001. She also took a place in the top 10 of Miss Universe in the same year.
And, although not a winner, Miss Honduras, María José Alvarado Muñoz, was remembered during the 2014 pageant. Murdered in Honduras just a few days before she was to arrive in London for pageant preparation, María and her sister, Sofia Trinidad were honoured in a special service attended by all Miss World 2014 contestants. Rolene Strauss, Miss World 2014 will travel to Honduras during her reign to help build and open a school to be named in María's honour.
It has been 40 years since a Miss South Africa has held the title of Miss World. Rolene Strauss is the 3rd South African winner. Before her Anneline Kriel won the crown in 1974, and Penelope Coelen was crowned in 1958.