Entertainment | 10 Jun 2021 | By Sun International
The Jester's guide to winning Baccarat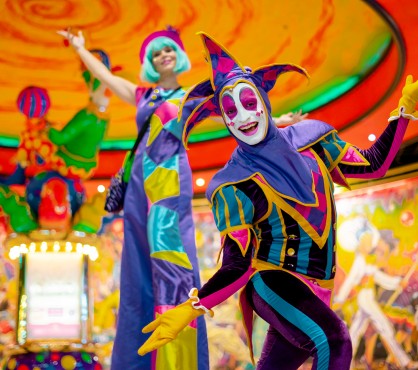 The Jester at Carnival City | Photo by Jordan Milton
It's not all about the juggling – follow these Baccarat tips from Carnival City's Jester, and you'll soon be laughing all the way to the bank!
What does a jester know about Baccarat, you ask? Well, I've spent enough time at Carnival City to know what's what. Baccarat is a table game even a "fool" like me can master. One of the best games for beginners, the dealer does most of the heavy lifting while you crack jokes and enjoy drinks.
Here's the math: You need to get as close to a total value of 9 based on two cards drawn to both the player and the dealer. Cards 2-9 are taken at face value. Ace equals 1 and 10s and face cards hold zero value.
If the first two cards amount to more than 9, then 10 is deducted from the total. The highest hand you can hold is 9, and unlike Blackjack, there is no going bust.
That's for starters. Now for the meat and potatoes on winning at Baccarat, served up by yours truly:
Tip 1
Sometimes I feel like I'm the funniest person on earth. Then I realise people are laughing at my patterned outfit, not my wit. Don't make the same mistake at the Baccarat table and be fixated by those dastardly patterns. It's a game of luck – you can't fight fate here. A hot streak can just as easily turn cold as a world without Carnival City.
Tip 2
Comedy works best when you get to the punchline quickly. It's the same with Baccarat. Get in and get out. Ride a streak for as long as you can and make bank. The longer you stay at the table, the more likely you'll lose your way.
Tip 3
Ties, hey? Who needs them! Rather loosen your collar and play Baccarat the zany Carnival City way. Tie bets in this game favour the house. Think carefully before putting your chips on a tie. Lady Luck rarely smiles on that type of stuffy fashion!
Tip 4
If you're at a friendly table with up to nine other players, Baccarat can be one of the more social games at the casino. But don't play the fool with the other punters – that's my job! Greet them and say something about the Springboks, weather, or traffic, but keep your focus on the dealer. That's where the money is!
Tip 5
Baccarat is as tight as a pair of super-skinny jeans. A single streak can go on forever. You might need to walk away to keep your bankroll intact. Carnival City is full of attractions. And why not take a break when you have the country's best jester on hand to entertain you?
Play Baccarat at Carnival City
Baccarat is only available inside Salon Privè, just one of the perks of signing up to Sun International's loyalty programme, Sun MVG. Move up the tiers and you'll playing the game of kings in a fitting environment. There are also fantastic accommodation and food and drink discounts on offer.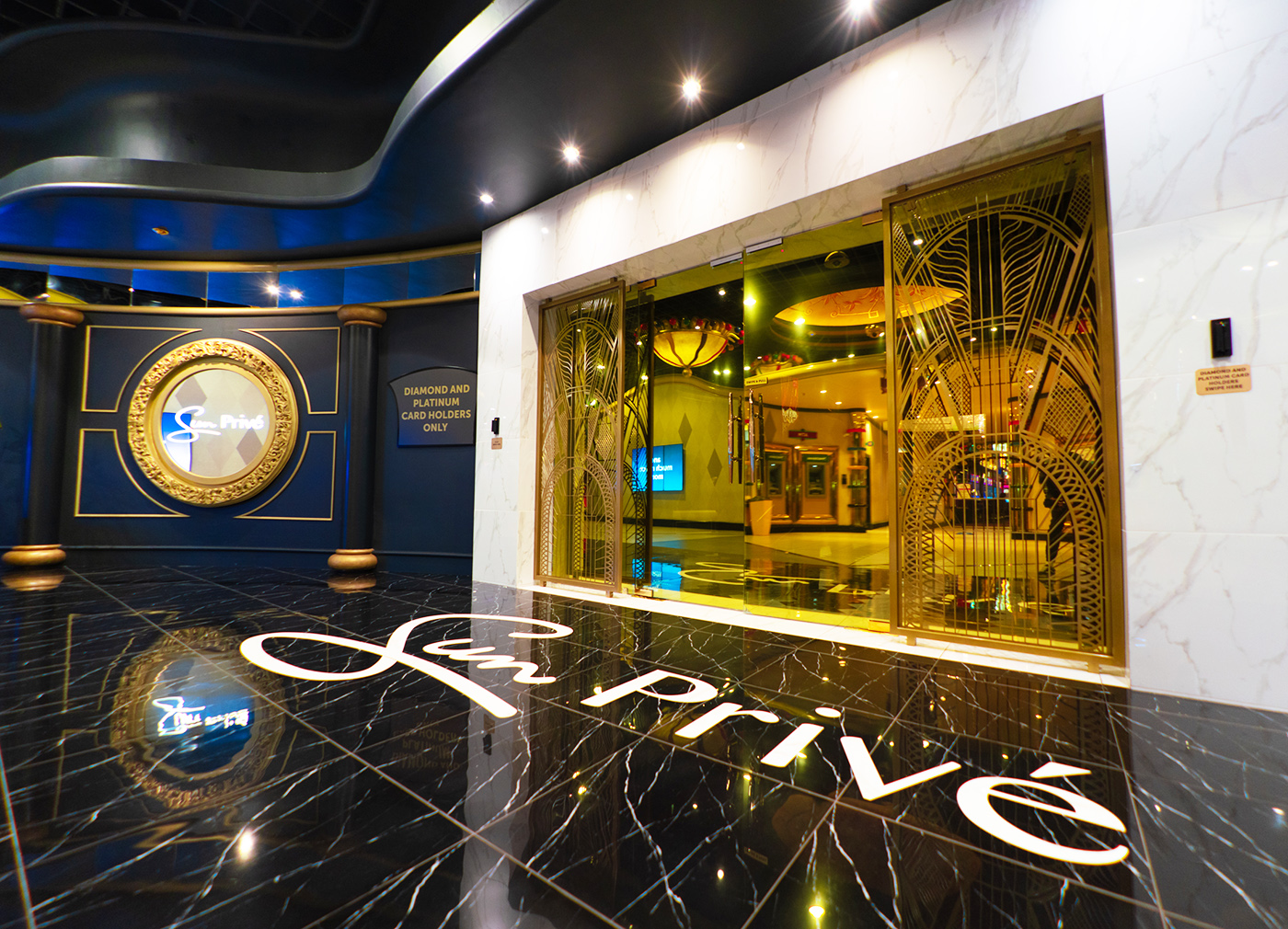 Salon Prive at Carnival City Casino