Entertainment | 09 Sep 2015 | By Sun International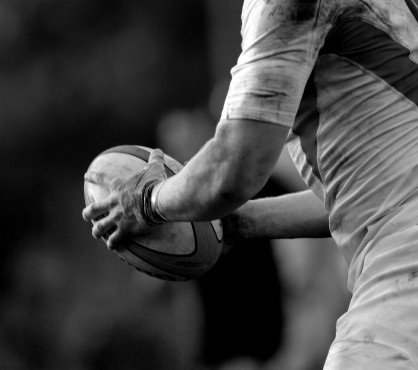 The Rugby World Cup is coming up fast and strong. If you're keen to put your money where your mouth is to back the Bokke, but are behind the curve and want to know how to bet sports online, we've got you covered.
The world is a very different place now to what it was even five years ago. The old stereotypes of online betting, that it is unreliable, seedy, and ethically questionable, are no longer the case. In fact, betting online may even be safer than in person these days, and what with our boys being ranked in the top three teams prior to the start of the Rugby World Cup, it would be insanity not to back them; from the comfort of your home, no less. 
The Lowdown on how to bet sports online
Thanks to SunBet, the process of online sports betting has been significantly simplified. Here's how to bet sports online with SunBet:
Step One: Register to bet here, with a username and password of your choice
Step Two: Throw in some payment details. Credit Card, EFT or SID options are all available, and must be made from an account or credit card in your name. Your winnings have to go somewhere, after all. It may as well be through a safe online process.
Step Three: Select 'Rugby' from the left menu. A list of all games, coupons and tournaments throughout the year will appear on your screen. You'll want to scroll down and select Rugby World Cup, though.
Step Four: Click on the odds related to the bet you want to place, your digital bet card will load with the market, or variety of bets you can make.
Step Five: To place a single bet, enter your stake (the amount you want to bet) in the block provided. Your winning amount will be displayed; i.e, when the Bokke win, the return you get from the bet you placed is predicted, which includes the stake you paid in. A little tricky, but more about this is explained in the Learn How to Bet sports online section on the sports page.
Step Six: Ladies and gentlemen, place your bets by, well, clicking 'Place Bet' - If you haven't had enough fun yet, and would like to place another with the same teams you selected, click "No" when asked if you would like to clear your bet card. You can view your placed bet by clicking "Yes" to view your unsettled bets.
Now, the types of bets you can place on Rugby matches are pretty broad and varied, and if you are new to betting in general, it can seem a bit overwhelming. Luckily, in the same space where you can manage your account on SunBet, there are handy tabs available, like 'Betting Terminology' and 'FAQs'.
We're not saying that you have to back the boys in green, either. That's between you and your mates. However, if there's a surefire win, or you're looking to support any team up against the All Blacks, we get it.
It doesn't end there, either. SunBet covers all sports events, from Rugby to UFC, Aussie Rules to Waterpolo. Whatever your sport, whatever your team, you can show your support simply and safely. Do so carefully though, it can become addictive.
There you have it. Now that you know all there is to know about how to bet sports online, sort yourself out with an account and share it with a friend. Take each other on over a couple of beers and some boerie rolls in preparation for the Rugby World Cup, or some Pimms lemonade and sandwiches when Wimbledon comes around again, if that's your thing. We don't judge.