Entertainment | 07 Aug 2015 | By Sun International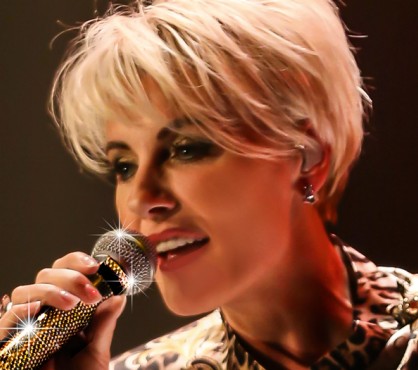 Dana Winner in South Africa: Everything You Need to Know
Did you know? Dana Winner, in South Africa, is something of a phenomenon. She often refers to our country as her second home, and even shows her love for Mzanzi by singing in Afrikaans. That said, love will be the name of the game this September when the Belgian superstar returns to our shores to celebrate all things love and romance from her aptly titled new album Bloom.
If you're a fan of the European songstress, you should know that her upcoming two-day tour is being slated as the biggest and most spectacular Dana Winner concert in South Africa to date. Long story short: don't miss out!
Catch Dana Winner in Johannesburg at Carnival City on Friday, 11 September. Mother City fans, the Dana Winner concert in Cape Town will take place at GrandWest on Saturday, 12 September.
Here's everything you need to know about Dana Winner:
Born Chantal Vanlee in 1965, Dana Winner grew up in a big family. With five siblings all vying for attention, it's no wonder she has such a big voice.
While she sang in the church choir from a young age, it was only when she won a singing contest that she felt her talent was acknowledged.
Her big break came in 1989 with her Dutch rendition of The Carpenters' Top of the World: Op Het Dak Van De Wereld.
With her albums consistently achieving gold and platinum status since then, she's been dubbed the "Golden Voice." You can bask in the golden tones of her voice live, at the Dana Winner Concert, South Africa.
Reaching people's hearts with her voice is what she does best, which is why she sings in many languages, including Dutch, German, English, and of course, our very own Afrikaans.
Her voice may touch hearts but she has a big heart herself as an ambassador for Pink Ribbon, an association dedicated to women with breast cancer.
Additionally, she visited South Africa in 2011 to raise funds for Child Welfare.
Lied van Hoop was the first single released from her much anticipated album Bloom, which she dedicated to South Africa.   
In her downtime, she plays badminton with Chinouk, her teenage daughter, but admits that she can't play very well.
"Later, I want to sing about love," is what she wrote in her diary when she was just 12 years old. You can share the love at the Dana Winner concert in South Africa.
While she shows no signs of slowing down, she said on her birthday: "I didn't know turning 50 would make me so tired!"
Do you need more reasons to get tickets for the Dana Winner concert in South Africa? Here are three: House of Cards, The One, and Lief zo Lief.
Here are the details for the Dana Winner concert, South Africa:
Dana Winner in Johannesburg | Big Top Arena at Carnival City | 11 September 2015. Book tickets.
Dana Winner concert in Cape Town | Grand Arena at GrandWest | 12 September 2015. Book tickets.
Tweet us and let us know if you'll be going to the Dana Winner concert in South Africa, and what your all-time-favourite song is by the "Golden Voice".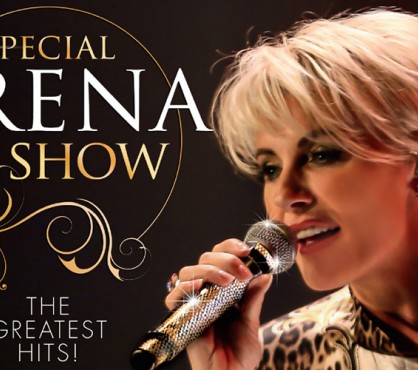 See Dana Winner in Johannesburg at Carnival City or in Cape Town at GrandWest