Business | 02 Dec 2022 | By Sun International
Bring the X-factor to your meetings and conferences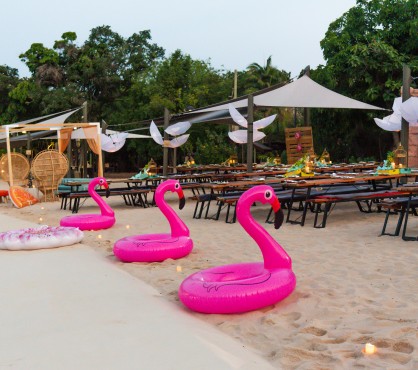 Valley of Waves at Sun City | Photo by Sun International
Here's how you can make your conference a success by every measure, courtesy of Sun International.
Conferences are exhilarating and inspiring – or at least they're meant to be. We spoke to engagement specialist Terri Brown from Logical Truth and author, speaker, and strategist Timothy Maurice Webster to get their insight on how you can bring the X-factor to your next conference.
Beanbag brainstorm at The Maslow
Sandton's premier business hotel, The Maslow, sticks with tradition for all its conference venues bar one – the Incubator Room. Get away from cookie-cutter venues and have important discussions on colourful beanbags, write on felt-covered walls acting as whiteboards, and enjoy the view through a "sky ceiling".
Brown believes that the venue for a conference sets the tone, and it's "the extraordinary that sparks inspiration". Feng-shui advocates agree, arguing that colourful environments produce colourful results. The multi-hued Incubator Room is the ideal space for creative thinking.
Why you'll love it!
You'll appreciate a departure from the norm for meetings and welcome the chance to replace the ordinary with stimulation, motivation, and inspiration.
For more information, call +27 10 226 4787 or email maslow.conference@suninternational.com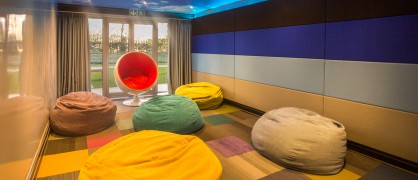 The Incubator Room at The Maslow Sandton | Photo by Sun International
Recipe for success at The Table Bay
The best address in Cape Town is a hub of conferencing success. Each of this luxury hotel's venues carry an air of elegance that'll make the conference-curated, mouth-watering menu offerings all the better, especially with the hotel's dedicated butler service making you feel extra-special.
Webster advises that in our day and age, you have to provide a way for delegates to interact with each other. The Table Bay Hotel achieves this through its curated menu offerings for conferences because food encourages attendance, builds a welcoming atmosphere, and offers a chance to build rapport.
Why you'll love it!
The chance to experience luxury treatment is worth seizing, so sit down, relax, and enjoy the excellent service from The Table Bay hotel's amazing staff.  
For more information, +27 21 406 5000 or email tbhgroup@suninternational.com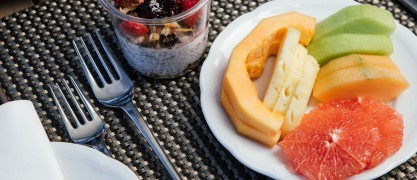 Breakfast at The Table Bay
Reach for the stars at Sun City
The best holiday resort in South Africa also has the best conference venues. Choose from a staggering 39 venues – if you're looking for a large space to dazzle your delegates, opt for the memorable Sun Park.
With such an impressive number of venues on offer, you don't have to limit yourself to just one. Brown believes a conference doesn't have to be two days of "Death by PowerPoint" – offer breakaway rooms and options. You can take this further by avoiding what Brown sees as an "implicit acknowledgement that your content is yawn-worthy" – this happens when you think there should be "work stuff and fun stuff". Sun City is the place to be for fun, as the myriad of activities suit all budgets and tastes, meaning the transition from official business to personal enjoyment will happen naturally.  
Why you'll love it!
Sun City is a conference paradise, especially with the property's resident stage designers, lighting, and sound engineers. Webster views the technical aspects of conferencing as vital, and you'll benefit from leveraging Sun City's staff and equipment to create "an atmosphere that's movie-like and immersive."
For more information, email scevents@suninternational.com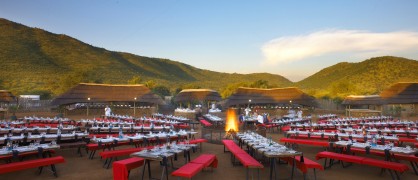 Kick off your conference with dinner under the stars at Botsanalong Boma | Photo by Sun International
Network in old-world elegance at Boardwalk
The iconic Boardwalk hotel, known for its Victorian elegance and casual coastal atmosphere, is another conferencing hotspot. It ticks all the boxes, providing lavish, multifunctional, and adaptable conference venues. As far as the catering is concerned, delegates can delight in Chef's Tables, where you will observe the preparation of a pre-planned meal before tasting it, and Cook with Our Executive Chef, if they're looking to be more involved in the preparation of their meals. There is also The Amazing Race, based on the adventure reality game show, that'll have two-person teams completing fascinating challenges across Gqeberha.  
Why you'll love it!
Conferencing at Boardwalk is a one-of-a-kind experience, from watching masterful cooking to finding out if you'd win The Amazing Race, you'll find everyone chatting up a storm during and after all the excitement.
For more information, call +27 41 507 7777 or email conventions.boardwalk@suninternational.com
Pause… in a Petrified Forest at Wild Coast Sun?
Following a day-long workshop, you'll find yourself wondering what to do. When a round of golf, spa treatment, or in-room dining just won't cut it, look to Wild Coast Sun for a remedy for your conference slump.
Enjoy a total reboot by meandering through a petrified forest. The guided walk with Benny, a resident who retired to share his love of the forest with others, will have you wandering down a 65-million-year-old stretch of beach, through the surf, and navigating a series of marine fossil beds – fossilised logs embedded in rocks. The fossilised timber naturally arranged in an array of fantastic colours is simply breathtaking!
Why you'll love it!
Nature has a therapeutic and rejuvenating effect, making a brisk walk in the ocean air through unique surroundings an ideal way to reinject enthusiasm into a conference while also giving your delegates a true sense of wonder and excitement – and reduce their risk of developing chronic diseases.
For more information, call +27 39 305 2935/39 305 4501 or email wcs.banqueting@suninternational.com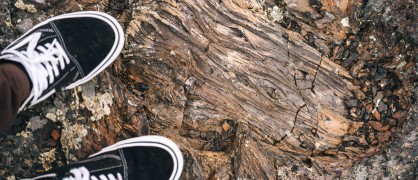 Explore the petrified forest at Wild Coast Sun | Photo by Sun International
Fine tuning
Whenever people attend an event, they have expectations and there are speakers – these make or break a conference.
Webster argues that one of the biggest ways to enhance a conference is to manage expectations before and after each event because it shows you understand that it lives on beyond the confines of the conference hall.
Brown sees speakers as equally important, since a bad speaker will have her crawling into a bowl of complimentary peppermints. She advises that you should "rather bring in a red-hot expert or two" or people outside of the business as they offer new insights. She adds that anything that doesn't add value shouldn't be on the agenda.
Book your next conference with us! Big or small, adventurous or conservative, lavish or simple – Sun International has the best conference venues in South Africa. We've hosted many prestigious events, giving us the experience to make your event a success.