Travel | 20 Oct 2017 | By Sun International
7 Fun Things to do in Durban with Kids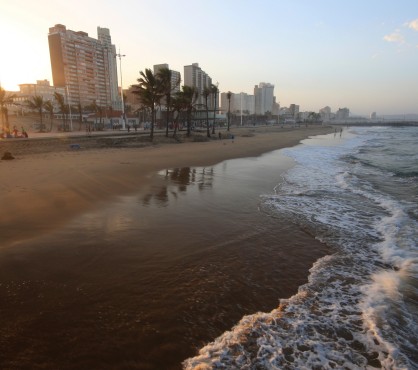 Are you planning a family holiday to the coast and need some ideas on places to visit in Durban? From the popular Golden Mile coastline to a steam-train ride to Inchanga, there are plenty of fun things to do in this beautiful city. Pack the car, grab the sunscreen and get ready to discover a variety of things to do in Durban...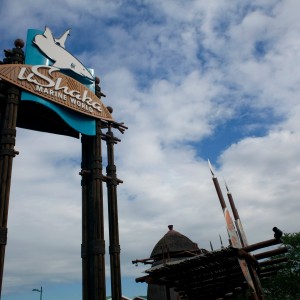 uShaka Marine World
One of the top Durban attractions – a must-see if you have kids – is the fantastic ocean-themed uShaka Marine World. This family-friendly venue has plenty to explore, including the Wet 'n Wild water park with plenty of adrenaline-inducing slides, as well as pools to bob in for those looking for a relaxed afternoon. For adventure and a fun day of marine education, visit Sea World with dolphin and seal shows, ray feeds, shark dives and penguin presentations; or try out Chimp & Zee, a rope adventure park with zip lines for beginners and the more adventurous.
If you're feeling brave, venture into the Dangerous Creatures exhibit to learn more about reptiles of all kinds. Are you visiting Durban with kids aged two to 12? Make sure to get down to uShaka Kids World which has Africa's biggest jungle gym, a painting area, a show-time stage for budding little actors and actresses, and a giant sandpit.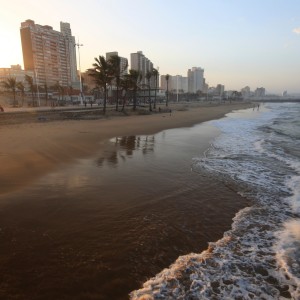 Beachfront
What would a visit to Durban with kids be without a visit to the beachfront? With the beautiful stretch of promenade, there are some quirky and fun places to visit in Durban, and Mini Town and Funworld should be at the top of your list. These family-friendly venues offer hours of fun for your kids. Mini Town is a miniature replica of the city of Durban on a 1:24 scale, and kids will love walking through the knee-high buildings feeling like giants. With movable trains and planes, let your kids explore Durban at their own level, complete with a tiny harbour. Another Durban attraction on the beachfront is Funworld – an amusement park with a variety of slow rides for the little ones and more exhilarating rides for older kids . Have fun with the whole family by cruising the aerial cableway for a beautiful view of the ocean or hold on for dear life on the roller coasters and Swing Boat.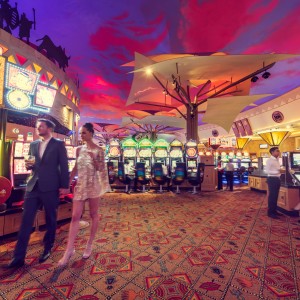 Sibaya Casino
Are you looking for child-friendly restaurants in Durban and fun things to do as a family? Make sure you book your stay at the Sibaya hotel and casino, conveniently situated a few minutes away from King Shaka International Airport and the beach. Or catch a comedy show at iZulu Theatre while Sibaya's experienced child-minders take care of your kids at the crèche. And when they've finished playing in the waves or swimming pool, they'll still have hours of fun at The Magic Company.
Moses Mabhida Stadium
If you're looking for fun things to do in Durban, visit People's Park at Moses Mabhida Stadium. Let the little ones burn off all that excess energy on the open lawns or at the kiddies play area. The playground is also secure for toddlers as it is fenced. Take skateboards and bikes along to enjoy some fun along the paved area or enjoy a leisurely walk along the promenade.
Umgeni River Bird Park
If you're looking for fun things to do as well as educational activities in Durban with kids, take a trip to the Umgeni River Bird Park. Set in 3.5 hectares of beautiful scenery, kids will have the time of their lives as they get to view more than 800 species of birds from around the globe and learn more about birds in their natural habitat in the free-flight show which features a variety of birds including hornbills, kookaburras, macaws and owls. Make sure you grab a milkshake at the Cockatoo Café during your visit.
Umgeni Steam Railway
When it comes to finding things to do in Durban, you're spoilt for choice. A great family-friendly option is taking a ride on a vintage steam train from Kloof to Inchanga with Umgeni Steam Railway. This fun family outing takes place on the last Sunday of every month and the round trip offers the option to have a family picnic at Inchanga Station and explore the craft market.
PheZulu Safari Park
PheZulu Safari Park is one of the most interesting places to visit in Durban. Tucked away in the Valley of 1 000 Hills, you'll discover a fascinating reptile park and a cultural village which offers a glimpse into rich Zulu culture. Exploring the PheZulu Safari Park in Durban with kids is a great way to spend a morning, giving them the opportunity to learn more about reptiles and meet the infamous 90-year old Nile crocodile, Ramesis, and the 42kg Burmese python, Cleo. Or you could learn about shield-making and watch a few energetic Zulu dances.
Durban offers a plethora of family-friendly entertainment options - make sure to pack a camera to snap those happy family memories.