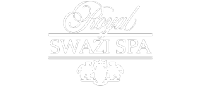 Set in the natural tranquility of the Ezulwini Valley, the Royal Swazi Spa Valley resort beckons guests from all corners of the world. The resort is made up of the elegant Royal Swazi Spa hotel and Lugogo Sun. The two hotels are a minute's drive apart when travelling by courtesy bus, which makes it the ideal venue for a host of special events, including large conferences, banquets and international golf championships.
Lugogo Sun hotel is one of the fine Swaziland hotels that make up the Royal Swazi Spa Valley resort . The hotel's location takes full advantage of the tranquillity of the surrounding Ezulwini Valley, allowing guests to feel completely relaxed upon driving onto the grounds. Surrounded by nature, mountains and a host of activities and facilities make for a memorable holiday or business conference.
The Royal Swazi Spa hotel forms an integral part of the Royal Swazi Spa Valley resort. The 4-star hotel is sought after by many in search of luxury Swaziland hotels. It offers everything guests could ask for in one convenient location, with additional facilities to tantalise and entertain. The hotel itself offers a number of different rooms and suites to suit every family, group or occasion. It's the perfect venue for your conference, special function, event or wedding. The conference facilities more than cater to any event and the casino, restaurants and bars add another dimension for delegates or guests to explore.
Accommodation
The Royal Swazi Spa Valley is your best option when looking for Swaziland accommodation. Choose from luxury rooms situated at either The Royal Swazi Spa hotel or Lugogo Sun. All resort accommodation caters for a variety of requirements, from family holidays to travelling sports groups and conferences. ​​​​
The Royal Swazi Spa hotel consists of 149 rooms in total. These rooms answer to every accommodation need and are broken down into Standard Twin Rooms, Family Rooms, Standard King Rooms, Luxury Balcony Rooms, Standard Suites and the Royal Suite. All rooms are within close proximity to the casino, course, conferencing and resort restaurants and bars.
Lugogo Sun consists of 202 rooms in total. These are broken down into three Luxury Rooms and 199 Standard Twin Rooms. As with the Royal Swazi Spa hotel, all Lugogo Sun rooms are close to all the resort facilities and attractions. Find out more about the Lugogo Sun rooms and rates and make your choice from our selection of luxury Swaziland accommodation.
Conferences & Meetings
There aren't many Swaziland conference venues that can cater to a variety of events like our Royal Swazi conference venue. We can provide for a variety of different functions, ranging from boardroom meetings for 10 delegates to conferences for up to 600 guests or elaborate events for family and friends. Our conference facility is made up of a number of venues – all self-contained and offering pre-assembly areas and a reception lobby. All conference facilities are close to the rooms,restaurants and casino, providing ease of access for your guests.
For more information on groups, conventions, banqueting and events please contact: royalswazi.hotel@suninternational.com.
View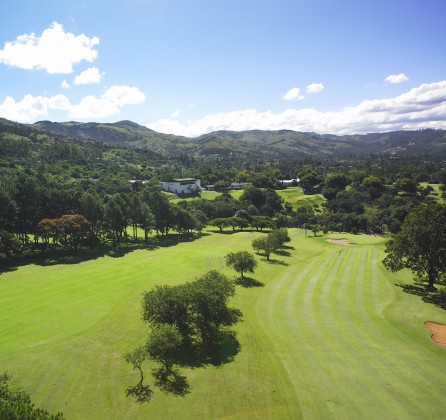 Royal Swazi Spa Country Club
One of the main attractions to the Royal Swazi Spa Valley resort is the 18-hole championship golf course.
View
Royal Swazi Spa
Old Mbabane/Manzini
Main Road Ezulwini
Valley Mbabane
Swaziland
GPS -26.409829833333333 31.175262