Business | 26 Oct 2014 | By Sun International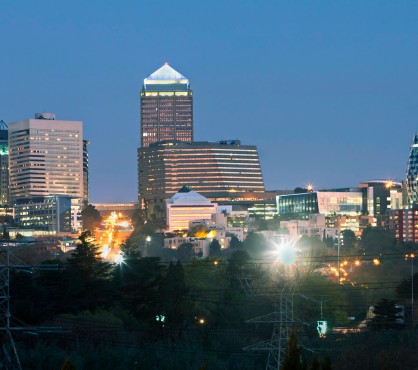 The History of Africa's Richest Square Mile
More than 120years ago, the richest gold field on the planet was discovered in Sandton. Today, Sandton is one of the most affluent areas in Johannesburg and is the most important business and financial district in South Africa. Today, Sandton is Africa's richest square mile.
It's hard to believe that Sandton City wasn't always a golden finger pointing to the stars in Johannesburg's nighttime skyline. Sandton City only opened its doors in 1973. Before then it was a farming and small-holding community, consisting of expensive grassy estates and dusty horse-trails. Not a single luxury accommodation hotel in sight.
The centre of our economic world was, at this time, located in the Johannesburg CDB, but we outgrew this space. As more people were using cars to commute to work in the city, parking was becoming increasingly scarce – a situation that was worsened by the parking meter system.
In 1969 the Johannesburg Town Council proclaimed a new municipality, which they called "Sandton" and it was rezoned in recognition of the need for another town centre in Johannesburg.
Michael Rapp of Rapp & Maister (which was later merged into Liberty Properties) was the brave visionary who pioneered the development of the Sandton City mall and tower that would the heart of a mega business city. Originally intended to be an upmarket residential development of a mere 12 houses, additional rights had been granted for a high-rise residential apartment block and a small commercial section.
Work had commenced on the housing development and 4 of the houses were already having their roofs put on, when the plans were changed to include the building of a 20-storey office tower in the midst of Sandton suburban paradise, to fit in with the proposed new city hub.
During that time, Rapp and Maister did not own the entire area on which Sandton City stands, there were two privately-owned properties on the south-east corner that had to be acquired by the developers in order for the project to go ahead. Estate agents were used to approach the property owners with offers to purchase.
One owner agreed immediately and sold his land for the going rate of R40 000 but the other owner figured that his land was strategically important and refused to sell for that price. He eventually accepted R100 000 and construction commenced in 1970 and Sandton City's doors opened in 1973. There were those who thought the mall and business development was doomed to fail – in those days people liked to shop in the CBD or at Rosebank Mall – why would they want to shop at a mall in a semi-rural area?
Much to everyone's surprise, the office tower was fully let almost from day one and the shopping centre was a roaring success. Built to service not only the region but its immediate community, Sandton City had places to tether horses and a laundromat where locals who did not own washing machines could get their laundry done.
There might not be any horse tethers in Sandton City today, but there are over 9000 parking bays and there is a total retail, office and hotel space of 215 000 metres squared on offer, too. The area surrounding Sandton City is now home to roughly 300 000 residents, 10 000 businesses, as well as investment banks, financial consultants, the Johannesburg Stock Exchange and the Sandton Convention Centre – one of Africa's largest conference centres on the African continent.
The best address in Sandton
With so much hustle and bustle in Sandton, and so much potential for business and money-making, choosing the right Sandton business hotel is important. Choosing between hotels in Johannesburg is a strategic consideration, and here's what makes The Maslow the best choice on where to stay in Sandton.
It's all about location, location, location. A 10 minute walk to Sandton City, The Maslow is the ultimate business hotel providing both a home and an office away from home. Here you'll be equipped with all the technology and intelligence you need to make business happen. The Maslow's uncapped WiFi offering is without a doubt the fastest in Sandton, and you'll get it throughout the hotel and in your room, not just in the lobby.
Situated in the heart of the business district, The Maslow offers 12 meeting rooms and a phenomenal conference centre which includes a multi-divisible ballroom and auditorium. There is also a techno gym and an Africology Spa, to take care of your wellness needs between meetings. The Lacuna Bistro is the perfect setting for working business lunches.
As for parking, The Marlow has the asset of a large, open parking lot adjacent to the front door, so it is easy to pop in and out throughout the day. The Maslow hotel also offers a complimentary scheduled return transfer service every 15 minutes to the Gautrain Station and Sandton City, which couldn't be more convenient. As a guest, you'll also have access to a private chauffer service.