Entertainment | 20 Dec 2017 | By Sun International
Family-friendly movies at GrandWest in 2018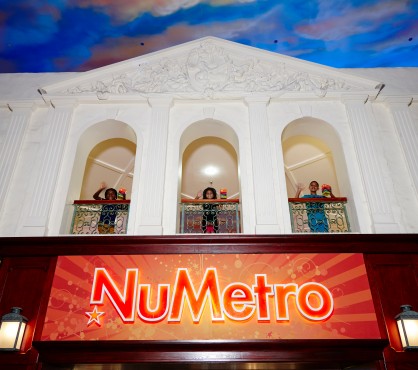 Roger Ebert, the Pulitzer Prize-winning US film critic once said, "No good movie is too long and no bad movie is short enough."
If you're looking for the perfect way to spend a family night out, or things to keep the kids entertained, look no further than the Nu Metro cinema at GrandWest Casino and Entertainment World. Offering visitors six supersize cinemas, three of them 3D, it's the perfect place to watch a family movie in Cape Town. Solving the age-old conundrum of things to do with the family in Cape Town when it's raining and gloomy, GrandWest movies are weather-proof!
Did you know? The Electric Theatre in Durban was the first permanent movie theatre to be founded in South Africa on 29 July 1909.
Looking for things to do with the kids? A visit to GrandWest wouldn't be complete without
a family-friendly movie. Escape into the darkness of the cinema and munch on popcorn where the only thing you have to worry about is not making too much noise as you slurp your Slush Puppie.
Tip: To book at GrandWest movies, click here.
Did you know? Founder of Slush Puppie, Will Radcliff drove a car with the number plate 'I SLUSH'.
While some people take a casual approach to watching movies, film aficionados like to plan their movie viewing in advance. While there's absolutely nothing wrong with the casual approach (you rebel, you),
a little planning means that you can now start getting excited for the flurry of family-friendly movies heading your way in 2018 — whether it's Sherlock Gnomes in March or the release of Jurassic World 2 in June — mark them on your calendar!
Tip: Click here to check out the forthcoming family-friendly movies at GrandWest.
"You know what your problem is? It's that you haven't seen enough movies – all of life's riddles are answered in the movies." — Steve Martin
Before you rush off to GrandWest Casino and Entertainment World, here's our list of must-see family movies coming to screens in 2018:
The Incredibles 2
The Parr family — and their special powers — return for a save-the-world sequel in June 2018, 14 years after we first welcomed them to our screens. While producers are keeping us in suspense with limited details available, rumour has it that this family-friendly movie will revolve around Elastigirl – aka
Mrs Incredible — as she heads off on her own adventure.
Click here to watch the trailer for The Incredibles 2.
Peter Rabbit
Did you know that the author of Peter Rabbit, Beatrix Potter, actually had a rabbit named Peter? Well, his full name was Peter Piper and he was a beautiful Belgian rabbit. She also had one named Benjamin Bouncer, who was the inspiration for Benjamin Bunny.
Click here to watch the trailer for Peter Rabbit.


Mary Poppins Returns
Set to be released on Christmas Day 2018, follow the next round of feel-good adventures from everyone's favourite nanny. Emily Blunt takes the lead role, 53 years after the original family-friendly movie premiered, and brings back a little joy when the family needs it the most. Sure to be
a heart-warmer, it's not too early to pencil this movie onto your 2018 holiday calendar.
Monster Family
An innocent family night out on Halloween ends with the Wishbone family being cursed by an evil witch and transformed into a vampire, a mummy, a werewolf, and Frankenstein's monster. Adventure ensues, which eventually leads them to encounter the Prince of Darkness himself — Dracula. Hitting screens in February.
Click here to watch the trailer for Monster Family.
Click here to check out the list of movies set to make 2018 the greatest movie year ever.