Golf | 13 Nov 2017 | By Michael Vlismas
Top pros and sports stars to play in Gary Player Invitational charity tournament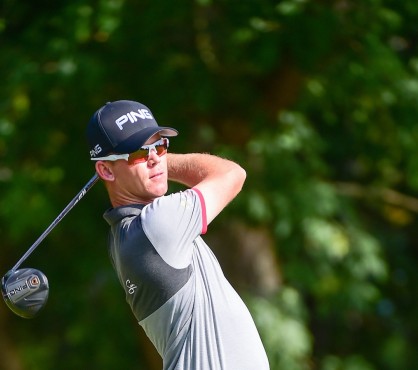 Brandon Stone
The Gary Player Invitational presented by Coca-Cola has attracted a host of top professionals, businessmen and sporting greats for the 23-26 November 2017 tournament at Sun City's Lost City Golf Course.
Former European Ryder Cup captain and 2011 Open champion Darren Clarke, multiple European Tour winner Brandon Stone and legendary women's golfer and four-time Major champion Laura Davies are amongst the professional field that will join host Gary Player in his annual charity tournament.
"I'm delighted to be returning to the Gary Player Invitational. It continually astounds me how much money Mr Player and The Player Foundation have already raised for underprivileged communities, and I am always humbled to be able to play a role in supporting this important work," said Clarke.
Spanish professional and two-time European Tour winner Ignacio Garrido as well as Norwegian golfer Caroline Martens and American golfer Victoria Elizabeth are also in the professional field.
Springbok rugby great Chester Williams has added his name to the celebrity contingent, joining renowned footballers Ruud Gullit, Robbie Fowler and Matthew Booth, and actor and entrepreneur Masego "Maps" Maponyane.
"This is my first appearance in the Gary Player Invitational and I'm extremely excited. I've travelled to South Africa a few times and it's a place I always look forward to going, the warmth and friendliness is outstanding," said Fowler. "Mr Player is a legend in all sport, and the work he is doing through The Player Foundation is making such a difference around the world. So, I'm really looking forward to being part of this effort."
One of the most diverse fields in the history of the Gary Player Invitational presented by Coca-Cola will make for a fitting end to the global series. The Union of Golf and Giving has travelled to the United Arab Emirates, China, the United Kingdom and the United States this year as part of the drive to raise funds to strengthen and uplift disadvantaged individuals and communities through its humanitarian efforts throughout the world.
To date the series has raised more than $64 million for charity, with the Black Knight on a quest to reach $100 million by 2025.
"This is one of the most exciting fields we've had in the South African leg of the tournament and we are extremely grateful for our friends in the golf world and from other sporting fields for their support of The Player Foundation's charity efforts. We look forward to welcoming the field to an event full of fun, entertainment and support," said Marc Player, CEO of Black Knight International.
The format of the 36-hole tournament sees leading professional golfers paired with sports stars, celebrities and business leaders in each fourball, and in what is golf's most successful charity pro-am series.
The Player Foundation will be supporting the South African charities of Wildlands and its work in impoverished communities with waste recycling projects, as well as Wings and Wishes which funds transport for critically ill children to receive the specialized treatment they need to survive.
For more information on the Gary Player Invitational, visit www.garyplayerinvitational.com and follow @GPInvitational on Twitter and Instagram – #GOLFandGIVING.