Travel | 27 Oct 2017 | By Sun International
48 hours in Worcester, Western Cape
Situated in the picturesque Breede River Valley and only an hour-and-a-half drive from Cape Town, the historic town of Worcester is one of the best places to visit for a fun weekend getaway. Set at the foot of majestic mountains, Worcester is a great stopover for sightseeing in the Cape Winelands. Whether it's outdoor escapades, food and wine pairings or bygone architecture, there are popular attractions in the Breede Valley and things to do in Worcester for everyone to enjoy.
And there's no better place from which to launch your sightseeing trips into the Boland than by spending two days in Worcester at Golden Valley Casino. When it comes to Breede River accommodation, this Cape Dutch-inspired Sun International hotel feels like a home away from home, and you'll be forgiven for wanting to spend the day poolside with a good book while the kids have fun at Harry's Corner Crèche.
With your Worcester accommodation sorted, you can now enjoy the best Breede Valley sightseeing. Here's our list of 10 things to do in Worcester...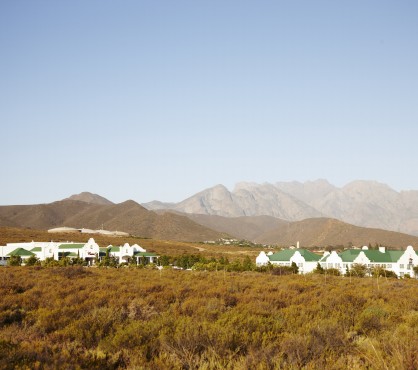 1. Go on Safari
Tucked away at the foot of the imposing Brandwacht Mountains, the Fairy Glen Private Game Reserve is home to Africa's Big Five and is considered one of the most popular attractions in Worcester. You don't need to be an overnight guest to enjoy a buffet breakfast at the lodge before heading off on a three-hour game drive. Alternatively, swap the 4x4 vehicle for a horse, and enjoy a galloping good game viewing experience. Don't miss a chance to visit the reserve's Khoisan Bushmen rock art heritage site, which dates back some 6 000 years.
3. Go Back in Time
Take a trip back in time on a tour of the Kleinplasie Living Open-Air Museum. A short drive from your accommodation in Worcester at Golden Valley Casino, this museum is one of the most unique places to see in Worcester and will give you a chance to experience the lifestyle of the early Western Cape pioneer farmers. The kids will love the donkey cart rides while you enjoy griddle cakes and milk tart at the tearoom.
5. Enjoy a leisurely river cruise
If you prefer river tours with more relaxation and less adrenaline, De Breede Otter, situated on
the popular Worcester sightseeing Route 43, runs one-hour scenic Breede River Valley cruises on
a comfortable riverboat. Enjoy mouthwatering boerekos (traditional farmers' fare) and a selection
of local wines, while you cruise the Breede River and enjoy leisurely Western Cape sightseeing.
7. Go on a Cape Winelands Tour
For a Cape Winelands experience with a unique flavour, the Worcester Wine Route forms part of the Cape Route 62 (the longest wine route in the world) and represents a winemaking tradition that spans 250 years. The cellars along the way are famous for winning national wine awards, as well as their value-for-money wines and fantastic cuisine. Make a day of it – or better yet, spend two days in Worcester exploring the region's wine estates.
9. Hit the road!
If you love road trips, Breede Valley sightseeing from your car is a treat. Enjoy an afternoon drive through the vineyards or a slow meander through the Boland countryside. Taking a drive around the many places to see in Worcester is a great way to get a feel for the rich natural beauty of the area. Follow the Breedekloof Wine Route through Rawsonville and stop at some great wine cellars and restaurants along the way.
2. Visit the Desert Gardens
Hobbyist botanists looking for things to do in Worcester will be happy to know that this section of the Breede Valley region falls within the transition habitat of the Fynbos and Succulent Karoo Biomes and the best of both. One of the top points of interest in Worcester, the Karoo Desert National Botanical Garden is famous for being the only true succulent garden in the Southern Hemisphere. Gloriously colourful, it's home to a wide variety of desert and semi-desert plants. Enjoy a hike along one of the many trails, play hide-and-seek with the kids in the plant maze, or shop for indigenous succulent species at the nursery and take home a souvenir from your two days in Worcester.
4. Get ready for river-rafting
Surrounded by wine farms and tranquility, the Breede Valley is home to a wide variety of bird life such as fish eagles, black eagles, jackal buzzards, herons, cormorants and kingfishers. One of the best ways to experience sightseeing in the Breede Valley is on the river. If you want to add a little adrenaline to your two days in Worcester, book river rafting that will give you up-close encounters with the region's abundant bird life.
6. Teen Time!
Spending two days in Worcester will give you plenty of time to tee off on a renowned golf course. The Worcester Golf Club features an 18-hole course designed by Gary Player and is just a stone's throw away from the Golden Valley hotel in Worcester.
8. Go olive tasting
Olive addicts spending 48 hours in Worcester will love a visit to the tasting room and deli at the Willow Creek Olive Estate. Treat your taste buds to olives, extra virgin olive oils, infused olive oils and more.
You can even ask to sample various olive oils in the traditional Italian fashion.
10. Take a self-guided Worcester Tour
Take a leisurely stroll down the tree-lined avenues of picture-perfect Worcester, and marvel at historic buildings, from national monuments to gabled Cape Dutch houses. Some points of interest in Worcester include the Drostdy (on Somerset Street), the Old Jail (on Distillery Road), Avondrust (a Victorian home on Church Street) and Church Square.
For more inspiration on what to do in Worcester or information on Worcester hotels, click here.