Casino and Entertainment Destination
in Pretoria
Time Square at Menlyn Maine is celebrating its first birthday!
Find the best entertainment, dining and nightlife at the top casino in Pretoria. This year, Sun International is proud to announce the launch of The Maslow Time Square, a first for South Africa, experience this multi-level hotel experience from 28 March. Not only a hotel, The Maslow Time Square invites you to experience innovative conferencing solutions and inspiring meeting venues.
Premium gaming and slot machines
Time Square at Menlyn Maine is the largest casino in Pretoria offering premium gaming experiences. Take Lady Luck for a spin on one of the roulette tables or try your hand at blackjack, baccarat or poker. If you're looking for things to do in Pretoria, you have over 2 000 slot machines from which to choose, as well as private gaming experiences at the Sun Lounge. What's more, Time Square at Menlyn Maine has given away 16 cars valued at more than R5.5 million since opening in April 2017.
A world-class concert venue in Pretoria
On 4 November 2017, the state-of-the-art Sun Arena was unveiled at Time Square at Menlyn Maine with the Unison Celebration Show. Some of the biggest names and international acts continue to perform live at the Sun Arena, one of the top concert venues in Gauteng!
Stay and play in style at The Maslow Time Square Hotel
Time Square at Menlyn Maine will soon be offering a range of accommodation options. Opening in April 2018, The Maslow Time Square hotel will provide business travellers three-star comfort to five-star luxury in 238 rooms and suites. Guests will be able to enjoy a range of services at Time Square at Menlyn Maine, including free WiFi, private dining, top-of-the-range facilities and technology, plus access to the Business Centre.
Pretoria's biggest entertainment hub
Time Square at Menlyn Maine opened its doors on 1 April 2017 and is the new entertainment hub in the city. If you're looking for things to do in Pretoria, you're spoilt for choice! From side-splitting comedy shows and world-class stage productions to wining and dining, we have it all.
Book a table at one of the top restaurants in Time Square, including Guy Fieri's Kitchen & Bar, Forti Grill & Bar or Something's Cooking by J'Something. Take in the city lights at The Lobby Room while sipping on an after-dinner liqueur or enjoy a unique rooftop dinner at Altitude. The Globe Bar takes mixology and gourmet dining to the next level but if you're looking for something more casual, there's craft beer and gourmet pub grub at The Brew Monkey.
Time Square at Menlyn Maine promises a world of entertainment, excitement and fun!
Activities & Things To Do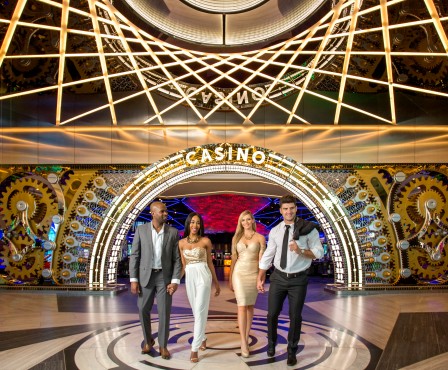 Casino
Time Square Casino situated in Pretoria East will be Sun International's pride and joy in Gauteng with around-the-clock entertainment in the heart of Menlyn Maine.
View
Rooms & Rates
In 2018, it's time to discover a new generation of hotels in Menlyn. The Maslow Time Square hotel will give you access to unrivalled entertainment, top retail outlets and the finest culinary experiences on offer in Pretoria.
View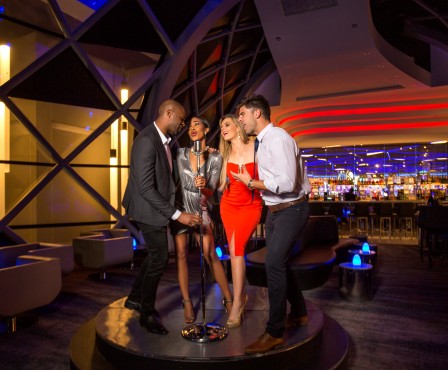 Special Offers
Are you hungry for the best restaurant specials in Pretoria? Are you craving dining discounts to please your purse? Visit Time Square now for the best deals.
View
Time Square
209 Aramist Avenue
Pretoria
Gauteng
South Africa
GPS -25.788183 28.282234