Travel | 11 Aug 2022 | By Sun International
Give in to your wanderlust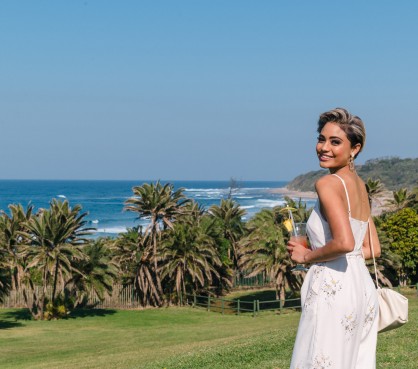 Wild Coast Sun | Sun International
Rejuvenate your mind, body and soul with travel, advises content creator Dineo Zonke Maduna
Nothing beats the excitement of the night before a trip. Whether you're going on a holiday with a group or as a romantic twosome, it's that anticipation of spending quality time with loved ones, new adventure and feeding your mind, body and soul.
A Harvard Business Review study found that 94% of respondents had as much or more energy after returning from a good trip. There's no better time to book that holiday and return to work refreshed and energised!
Travel content creator and group trip host Dineo Zonke Maduna reached one of her biggest goals in 2019 – to travel to #30CountriesBefore30. "Travel is my life; it fulfils every bit of me. When I'm not travelling, I feel restless," says Maduna, whose sense of adventure was sparked at a young age.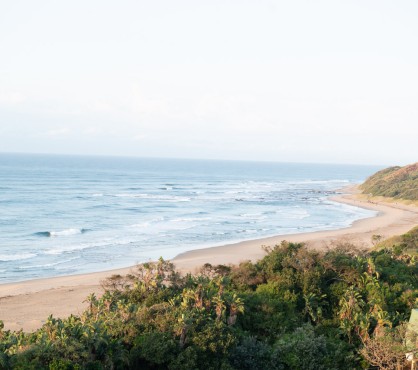 View of the Indian Ocean from Wild Coast Sun | Photo by Sun International
"Growing up, my parents would take us on road trips throughout South Africa. I remember visiting the Wild Coast many years ago with my family – it was such an exciting place for us as children." The former quantity surveyor quit her job three years ago to start her own travel agency and host group trips for adventurous travellers.
According to Trend Hunter, as wellbeing takes on new meaning in a post-pandemic world, consumers are looking to unplug and reconnect with nature. Many aren't as experienced with outdoor activities such as hiking, climbing and kayaking, and want to learn. Adventure tourism is on the rise and with it, slower-paced trips to accommodate this new segment of travellers.
Maduna, the winner of the Corona Free Range Fund, a R350 000 prize for intrepid travellers, says it will allow her to push her passion even further, invest in hiking equipment, expand her business and make a difference in people's lives through travel.
There are few better ways to learn about others and yourself than through travel, whether you're looking to open your eyes to a different way of living, reconnect with loved ones or meet new people, unlock your true purpose and direction, or take some time off for mental and physical wellbeing.
DINEO'S TRAVEL MUST-DOS
●      Explore the area on foot.
●      Learn how to greet and say thank you in the local language.
●      Enjoy the local cuisine to learn more about the people and the food they produce.
●      Connect with locals. I always ask for tips on places to visit and food to try.
●      Try a new activity, whether it's cageless diving with sharks or hiking to the top of a volcano.        
EXPLORE SUN INTERNATIONAL'S TOP DESTINATIONS
If you've never visited Sun International's top destinations, you're spoilt for choice:
•   Wild Coast Sun on the KwaZulu-Natal South Coast caters to your every wish and whim – from the Wild Waves Water Park to gaming tables, a championship golf course that flanks the unspoiled beaches of Port Edward, and the nearby Umtamvuna Nature Reserve and Oribi Gorge.
•   The Table Bay is considered the best address in Cape Town – perfectly positioned close to the city's top tourist attractions and the V&A Waterfront.
•   The legendary The Palace is designed by dreamers for luxury-seekers. Experience distinctive African activities – from sunrise hot-air balloon rides over the Pilanesberg National Park to game drives and the Valley of Waves.
•   Close to Victoria Island, the five-star Federal Palace Hotel and Casino in Lagos, Nigeria, offers plenty of entertainment and activities for families and singles, from water sports to tennis and gaming at the award-winning casino.