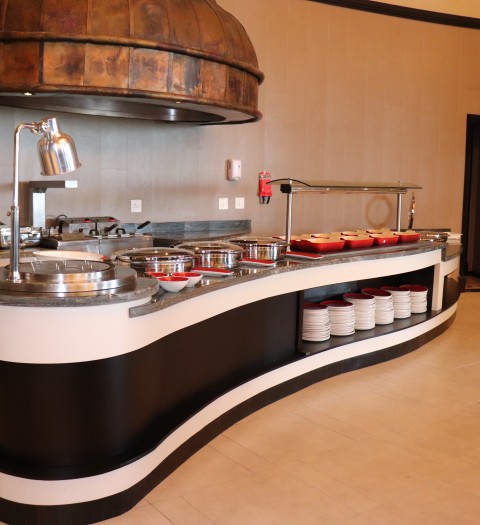 OPERATING HOURS:

DECEMBER 2021
LUNCH
All Welcome - First come first serve, no bookings required or taken
Monday: 12h00 - 16h00 (Open on 27 December - Public holiday Only)
Wednesday: 12h00 - 16h00 (Open on 15, December 2021)
Thursday: 12h00 - 16h00 (Open on 16 December 2021 – Day of Reconciliation Only)
Saturday: 12h00 - 16h00 (By MVG invitation only & limited walk-in guests, subject to availability on the day; Excluding Christmas Day)
Sunday: 12h00 - 16h00 (By MVG invitation only; Not open to the public)
DINNER
All Welcome – First come first serve, no bookings required or taken
Monday: 17h00 - 21h00 (Open on 27 December – Public holiday Only)
Wednesday: 17h00 - 21h00 (Open on 15, 22, 29 December 2021 Only)
Thursday: 17h00 - 21h00
Friday: 16h00 - 21h00
Saturday: 17h00 - 21h00 (Excluding Christmas Day)
OPERATING HOURS:

JANUARY 2022
LUNCH & DINNER: 1 January 2022
All Welcome – First come first serve, no bookings required or taken.
Lunch: 12h00 - 16h00
Dinner: 17h00 - 21h00
Terms and Conditions
Dining Sessions: Each guest has a maximum of 2 hours to dine from the time of payment within the restaurants operational hours
No bookings required, it is a first come first serve restaurant (Strictly no bookings)
MVG discounts apply
Leisure points may be used for payment
Tatso reserves the right to change the menu and prices according to our promotions over holidays, peak periods or occasion days.
Please call the restaurant to confirm menu options, prices, promotions and specials.
Maximum 2 children under 5 years accompanied by an adult.