25 Dec 2014 | By Sun International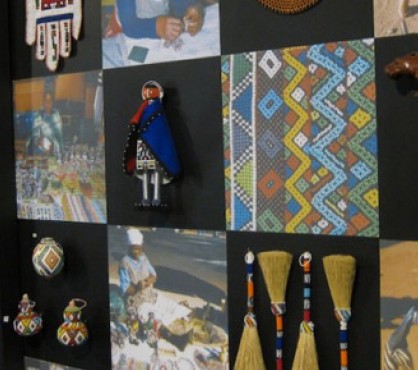 Everything There Is to Know about the Polokwane Museum
Take a journey back in time at the Irish House. If you want a snapshot introduction to the history and culture of South Africa's unexplored north corner, visiting the Polokwane Cultural History Museum at the Irish House is one of the first things to do in Polokwane before heading out in search of other Limpopo tourist attractions.
It's been around since 1886
Across the road from the Civic Centre and housed in an old Victorian shop (complete with wrought iron broekie lace, clock tower and a weather vane), the history of the Irish House building is as fascinating as the collection it houses. The original shop was built in 1886 by Julius Möschke, who imported the prefabricated steel structure from Germany. The shop had to be rebuilt in 1910 after it burned down in a fire.
During the First World War, Möschke was interned and on his return to the city he found his business to be bankrupt and was forced to sell the shop. James Albert Jones bought the building in 1920, and named it the Irish House. Over the years it grew into a successful fashion store, which imported the latest quality materials from Europe.
A monument to history
Today, the Irish House is a renovated National Monument that contains several exhibitions depicting the cultures and origins of Limpopo's diverse people. Here you can learn about the history of the city, and view artifacts that date back to the Stone and Iron Ages. It also has a number of exhibitions on the Revised National Curriculum Statement, an outcomes-based education initiative. The highlight of the Polokwane Museum is its vivid display that depicts the Limpopo area's vibrant tribal and traditional cultures.
Complete your trip through history across the road at the Hugh Exton Photographic Museum, for an insight into the gold rush days of Polokwane's first half century.
Polokwane Cultural History Museum
Physical Address: Cnr Thabo Mbeki Street & Market Street
Tel: 0152902180
Picture Credits:
Modern Overland
World Soccer Journeys