26 Oct 2014 | By Sun International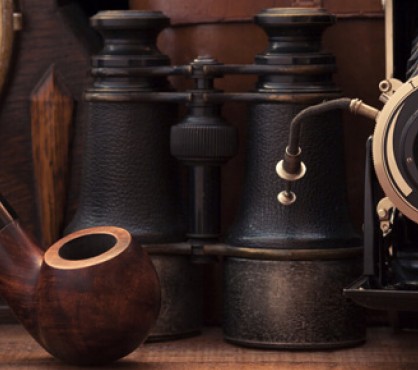 The Hugh Exton Photographic Museum
You might be surprised to learn that there are many interesting Polokwane tourist attractions. Yup, you read correctly, Polokwane, the city that means "place of safety" is actually bursting with things to do.
Polokwane, as you will discover, is a hidden treasure with quirky attractions and an eternal summer. With the average annual temperature in Polokwane reaching a high of 24 degrees, you can find a slice of summer in Polokwane no matter the time of the year. In fact, much of the sunny fun and excitement can be found at the Moroccan-inspired oasis known as Meropa Casino and Entertainment World.
Did you know? Casinos in Polokwane don't come any better than Meropa Casino and Entertainment World. With 400 slot machines and 17 table games, including Texas Hold'em Poker, Meropa Casino is a thrill-a-minute. But that's not all, from Meropa Comedy Nights and cabaret thrills to Jazzy Thursday and Saturday DJ Night – Meropa, as it is affectionately known by locals, is the hottest spot for entertainment in Polokwane.
Besides the 24/7 casino, mini-golf, arcade, go-karting and fantastic wildlife park, visitors to Sun International's Meropa should not forget to venture outside of casino and fabulous entertainment world as the Polokwane tourist attractions are not to be missed…
Top of the list for its novelty and sheer scope, the Hugh Exton Photographic Museum is one of the best Polokwane tourist attractions. A time portal to yesteryear, the museum includes an incredible collection of an astounding 23 000 glass negatives taken by the man himself. Taken between 1892 and 1945, the extensive collection is a rare glimpse into Polokwane's bygone era. The photos reveal the architecture, industry, fashion as well as some of the most famous residents of the city then known as Pietersburg. Housed in a former Dutch Reformed Church, the museum is an incredible testament to the tireless work of a single man.
Hugh Exton is almost as fascinating as his work, he lived to the age of 91 and during his lifetime as a photographer he carved a unique position in history. Photographing the full spectrum of Polokwane residents, Exton captured both black and white people, migrant labourers and hunters.
Getting there: The museum can be found on Landros Mare Street, next to the Municipality. Open from 9am to 3.30pm Monday to Friday, take note, the museum is closed on the weekend! For more information about the Hugh Exton Photographic Museum, call: +27-15-2902182, or email: phalantwam@polokwane.gov.za.
Top tip: Why not visit the museum while the morning air is still crisp and then spend the afternoon relaxing at the tea garden found at WildThingz conveniently located in the Meropa complex. WildThingz also includes a butterfly specimen house, jungle gym and aviary and reptile park.