Travel | 02 Nov 2022 | By Sun International
Our Ultimate Holiday Planning Guide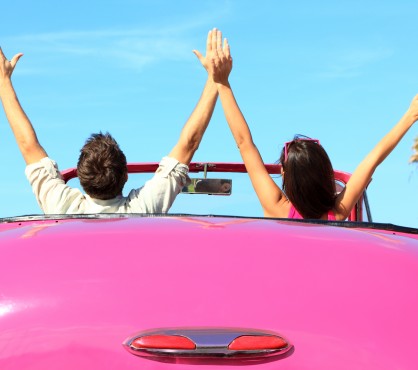 Retro Car | Photo by Sun International
From sunscreen to passports, hiking boots and more - Sun International brings you the ultimate guide to planning, packing and going on a stress-free holiday.
Everyone deserves to go on a holiday, but the planning process can often be daunting. Whether you're crossing continents or road-tripping to the coast, holidays are not only about relaxation but also seeing new places and making memories with friends and family. The rewards of experiencing and exploring new locations surely outweigh the challenges of planning and going on a holiday. This is why we're bringing you the ultimate holiday planning guide.
Choosing the Right Location and Accommodation for Your Holiday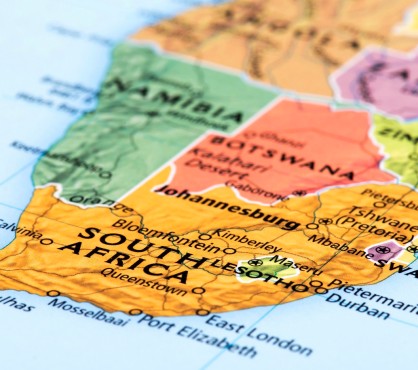 Map of Africa | Photo by Sun International
Decide upfront which locations you may want to visit during your holiday. When you have a list of sights and attractions you want to see, you can start looking at venues. To help make your choices easier, you can ask yourself some of the following questions:
Do I want to relax or go exploring?
How long do I want to travel?
What is the duration of my stay?
What is my budget for my holiday?
How many people are going on holiday?
What types of experiences am I looking for on holiday?
Let's look at how these can play out: if you want to relax and not lift a finger to cook your meals or make your bed, staying in a hotel is best. On the other hand, if you don't mind making your food (maybe something you've found while exploring a local market), self-catering accommodation will work for you.
Also, if you do not have kids, you can benefit from going on holiday during the off-peak season and save on your accommodation, or even book that 5-star spot you've been eyeing.
DID YOU KNOW? Sun International offers both hotel and self-catering accommodation in almost all of the provinces in South Africa, as well as select international locations.
Planning Your Holiday and Activities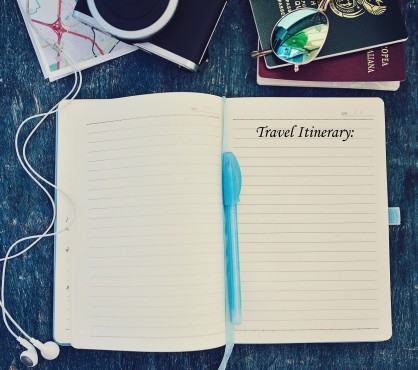 Travel Itinerary | Photo by Sun International
Even though spur-of-the-moment trips are fantastic, you may find that pre-planning your holiday reduces stress. Try to book in advance to avoid last-minute frenzies trying to find a suitable spot to stay.
Planning also gives you enough time to research available amenities, nearby attractions, and what you need to pack or source for your holiday. For example, if you're going to a self-catering spot, you will need to look at taking along some basic groceries on your road trip (if going by car) or find out where the closest shop is when you arrive.
Looking at things to do while you're on holiday is essential. Do you want an itinerary filled to the brim? Or would you instead spread out fewer activities throughout your stay to include some much-needed downtime? The easiest way to manage this is to look at the available experiences in and around the area then make a list of things you'd like to see and do while you're there. You can then decide how much time you want to dedicate to each. This exercise will also influence what you pack for your trip.
Going international? Make sure you look at Visa requirements for your destination and that your passport is up to date - a last-minute application will cause unnecessary stress and tension. Also, the government recently passed new travel requirements, be sure to read up on them.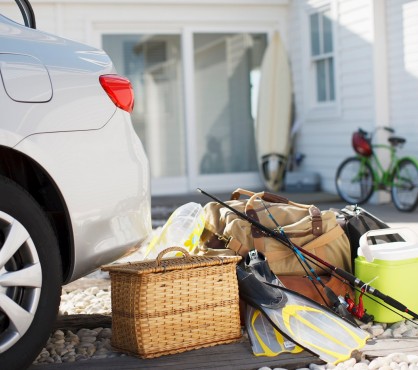 Apart from enough clothing and toiletries, you should pack a small first aid kit: plasters, antihistamines, and some paracetamol will help you out in a pinch. If you take prescription medication, have more than enough for your trip and within easy reach. Similarly, if anyone you are travelling with has severe allergies, you might want them to travel with a card that specifies what they're allergic to and how serious their condition is.
If you're heading to a sunny place, make sure that you pack sun-safe hats, natural fibre clothing, and sunscreen – SPF 30 or higher. Whether you're travelling to Zambia or Durban, antibacterial wipes and hand sanitiser are handbag essentials.
If, for example, you want to go hiking, make sure you've packed your hiking shoes and backpack - climbing up a koppie with pumps is never ideal. Making sure you have enough gear or the right clothing for your trip based on your itinerary will relieve your stress.
Check the latest restrictions on hand luggage before travelling. The more stringent regulations relate to carrying liquids, gels and creams. The standard instructions are not to carry over 100ml of any single item, although exceptions exist for essential medicines or supplies.
TIP: Make a list of essential items you need to take with you and tick them off as you have packed them. It works for daily clothing, trip gear, medicines and other essentials.
If You're Flying to Your Destination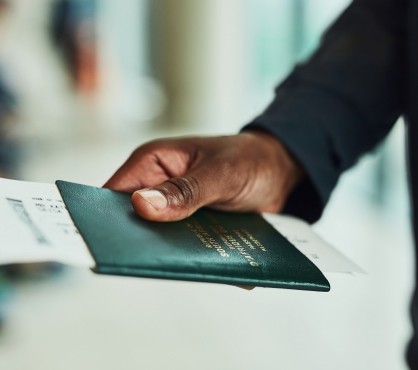 Passport and Plane Tickets | Photo by Sun International
If you're travelling by air, pack your bags the night before (especially if you're catching an early flight out). Leave earlier for the airport, as you don't want to sit in traffic and miss your flight. If you can, check in the day before, and you can use the drop & go facilities at the check-in counter.
Make sure your travel documents are easily accessible - when travelling internationally, you will have to present your travel documents several times. Invest in a travel wallet where you can keep all your paperwork together, from IDs and passports to boarding passes and more. This way, you won't have to scratch around to find everything and hold other travellers up.
Also, have your driver's licence ready for your car hire for any relevant booking information for your trip.
Travel tip: Make sure you wear comfortable clothing when you fly - also, check the weather of your destination, especially if you're going to the northern hemisphere where our seasons differ!
If You're Taking a Road Trip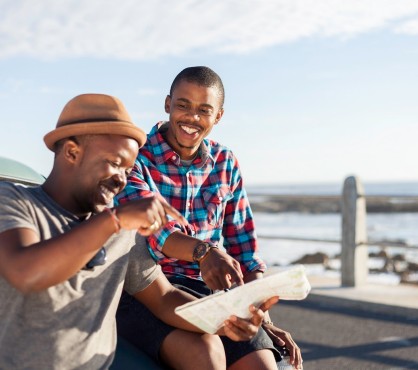 Friends on a Road Trip | Photo by Sun International
If you're taking a sho't left and making a road trip on your holiday, you have a bit more space for luggage, depending on your car. If you're like many of us, you may want to pack padkos for the trip.
Look at getting food that travels well - no one wants a soggy sarmie or a fish cake that needs to be heated up. Alternatively, you can buy some yummy snacks at the stops along the road and enjoy them while you take a break from driving. Keep ample water in the car to stay hydrated - especially on long trips.
TIP: Have a plastic bag on hand in the car for any rubbish and clear it out at stops to avoid your vehicle getting cluttered with food bits and empty drinks containers.
Make sure you stop regularly to stretch your legs, and don't drive if you are too tired. Instead, take turns behind the wheel. You can also plan your route to include stopovers at our hotels.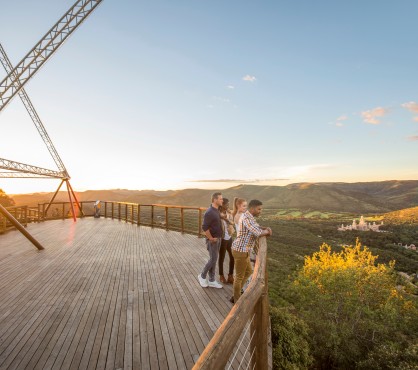 Friends at the Sunstar | Photo by Sun International
You have the accommodation, the itinerary, packed everything you need, and arrived. Now's the time to kick back and relax.
Remember, try to have no expectations - activities may get moved or cancelled due to weather conditions (so keep an open mind), and you may end up wanting to sit on a balcony and take in the sights. It's your holiday and your new memories. Do what makes you happy!
Hot tip: Sun International properties across South Africa (and internationally) have world-class entertainment and gaming - why not book tickets for a live show or come to play in our casinos while you're on holiday? 
Tell us: What's the best advice anyone has ever given you on travelling?