Travel | 02 Nov 2022 | By Sun International
Give your kids the gift of travel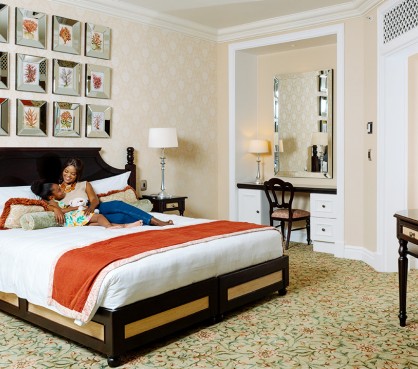 Family at Boardwalk Hotel | Photo by Sun International
It might take a little more planning, but taking your children on vacation, both locally and abroad, will allow them to make memories that last a lifetime.
The new foods, experiences, sights, and quality family time that comes with travel can nourish young children. Given its unpredictable and, at times, exhausting nature, however, travel can be difficult for little ones. The extra effort in preparation involved is well worth it, according to Gilda and Dean Narsimdas. The first time the couple travelled abroad with their daughter Zerin, she was just four-years-old.
"We flew eight hours to the UAE and then another 16 hours to Miami in the USA. I'm not sure how I miscalculated the flight time, but my child was losing her mind. About six hours into the flight, she insisted he wanted to "get off the plane" immediately. Luckily, she wasn't loud and didn't cry, but we had to do lots of pleading and distracting before she finally fell asleep for a few hours," Gilda.
Zerin is now nine and joined by two-year-old sister Zhavia. Having two kids in tow hasn't hampered the Narsimdas' travels at all. Gilda, the co-owner of influencer management company Neon Pineapple, says: "We try to go away internationally at least once a year – if not, then local getaways are just as lovely, even if they are quick weekends away." 
"No tantrums or tears"
Every parent remembers the first time they travelled with their kids, and not always with fondness. Gilda and Dean count themselves among the lucky ones. "We've never had any tantrums or tears, and they pretty much keep themselves entertained," says Gilda.
The couple has several items they never leave home without. A travel stroller comes out tops – because it comes in handy for long walks when the little ones get tired, and for bundling them up when battling cold weather. The meds are a no-brainer, says Gilda, who makes sure they are well stocked. She says they even carry a travel-sized nebuliser with them and also advises bringing along familiar snacks for the picky eaters in the group.
While the couple does make time to travel without the kids, such as planning escapes that coincide with F1 races – they share a love for motorsport – when they have the opportunity to take kids along, they tailor their trips to include them. "We've enjoyed holidays at the Wild Coast Sun several times. It ticks all the boxes for the kids because of the Wild Waves Water Park. We celebrated Zerin's sixth birthday at Sun City, which is also one of our favourite resorts."
Some of their treasured travel memories abroad include those of an extravagant holiday to Disney World and New York in 2018, and London, Paris, Spain, and Portugal in 2019. Their most recent trip was spent eating their way through Rome, Naples, Positano, and Sorrento in Italy and Disneyland Paris to celebrate Gilda's 40th birthday. "It was wonderful to see Zerin enjoy Paris so much more this time around. She marvelled at the buildings and art just as much as she enjoyed the rides and fuzzy feels at Disneyland. Zhavia is an amazing little traveller, thank goodness! She travels well on the plane, without tears and tantrums, and is happy to sit in her stroller, people-watching and taking it all in."
Allow your kids to experience the world
Why travel with the little ones when it would surely be less of a hassle to leave them at home?
"Travel opens up your worldview and teaches you new things, not just about the places you visit, but your own home too. It's important for us to allow the girls to experience as much of the world as possible, even while this young. It was something we never had the opportunity to do as kids and we hope they appreciate that," explains Gilda.
Though she admits the cost of "pretty much everything makes you think twice about spending on leisure", especially when you have two kids along for the ride, travel doesn't have to be off the table. It just requires better planning and discipline while saving for the big reward.
After hobnobbing around Europe, the Narsimdas family has their eye on a few local destinations. "Mpumalanga is the one province we haven't explored. Something has always derailed our plans to go there, so that is high up on the list – I am desperate to see God's Window! I've been to Knysna before, but it was a very short visit and I want to take the kids to experience the lush greenery of the neighbouring Tsitsikamma National Park. And lastly, I'd love to venture further along the South Coast – from KwaZulu
Travel Tips from Gilda
Plan your trips well in advance so you can budget accordingly.
Book your flights early to score lower prices.
Cut out or cut down on eating out when you're saving for a big holiday.
Join rewards programmes like the global GHA Discovery loyalty programme. Buy an accommodation voucher and holiday later when you've saved up more.
Keep an eye out for special offers. Sun International has a dedicated page with regularly updated specials.
Pack light and take your time – don't try to cram too many things into one day.
Keep track of your kids at all times and give them the relevant contact info to use in the event that they get lost.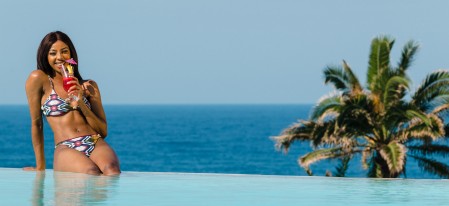 Author and traveller Lerato Mogoatlhe reveals her tips on planning a solo trip
Continue Reading
You can budget for a vacation if you stick to your values and use emotional restraint, says personal finance guru Vangile Makwakwa.
Continue Reading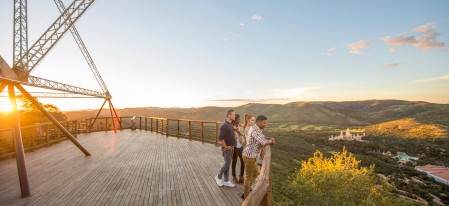 From sunscreen to passports, hiking boots and more - Sun International brings you the ultimate holiday guide.
Continue Reading