Lifestyle | 20 Oct 2022 | By Sun International
Save for holidays, not just rainy days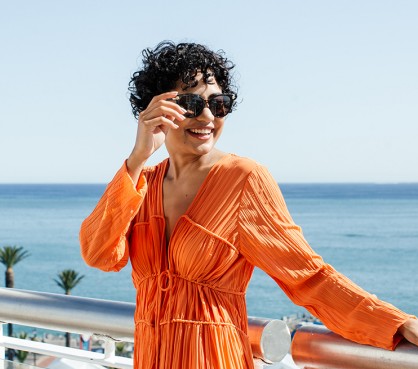 Views from The Table Bay Hotel, "The Best Address in Cape Town" | Photo by Sun International
You can budget for a vacation if you stick to your values and use emotional restraint, says personal finance guru Vangile Makwakwa.
Are you driving yourself crazy with envy, slobbering over Instagram holiday pics? Afraid of getting the sack at work for daydreaming about a getaway you can't afford? Feel like kicking your car when you fill it up and watch the numbers on the pump tick up over a grand?
Well, you're not alone. As interest rates and food prices continue to rise, South Africans are feeling the pinch. Hard-earned savings are shrinking, and many can't afford to put money away for an emergency, let alone a vacation. 
But – as all financial advisers will tell you – saving is essential to unlocking financial freedom. Save, we must. Take it from Vangile Makwakwa, who started her financial journey with more than R1 million in debt thanks to student loans, car loans, and credit cards. A few years down the line, she is now a homeowner who travels the world (without a credit card), teaching women how to change their relationship with money. 
The emotional intelligence link
The founder of Wealthy Money, a company that helps women overcome "ancestral money trauma," Makwakwa writes in her book Heart, Mind & Money that it's important to establish the link between your spending and emotional intelligence to understand your financial behaviour. 
By making a list of all the goals and picking the one you're most excited to start with, you won't be overwhelmed by all the financial goals you may have. Getting that investment bag, registering for that online course, or going on holiday with your family; are a few short-term goals you can easily achieve before moving on to the next objective.
Makwakwa shares three starting points to saving your way to your next goal:
1. Spend five minutes a day looking at your bank account and observing your emotional and physical sensations
Before you draw up a budget, look at how you're spending your money now. When we try to instantly change our spending habits by forcing ourselves to accept a new budget, the mind rebels and the amygdala (the emotional part of the brain) goes into fight-or-flight mode. That's when we fail at budgeting. Our brains are hardwired to resist change, preferring short-term rewards over habit and long-term thinking. The more afraid of or emotional we are about the thing we want to change, the harder the brain fights against changing it. And since money is an emotional topic, we fight against financial change even harder. When we look at our bank accounts without responding, we are re-training the amygdala to behave differently with money. 
2. Spend according to your values
Your values are the things you stand for and what are important to you. These are the things that should dictate how and where you spend money. We often make decisions based on our values. Spending according to our values is about looking at money differently; it isn't about spending recklessly or shrinking our wants and needs, but rather expanding our resources and using money creatively. 
3.Create an extra income stream
You can only save so much on a limited income while inflation and interest rates increase. A way of creating relief is by focusing on income growth as much as on saving. Start a side hustle – turn your hobby into a small business.
Put your vacation on lay-by
While you watch that savings account grow, visualise your next holiday destination. Sun International offers a range of destinations catering to every budget. From Sun City to Wild Coast Sun, you're spoiling for choice with accommodation options covering every conceivable level of luxury and sophistication.
If you're like most South Africans, a holiday should be near the top of your savings objectives. Why not grab a Sun International online accommodation voucher and thoroughly plan for your next holiday? That way, you're committed to the relaxation and rejuvenation you deserve. Or, if you're feeling flush, gift a voucher to someone deserving!
Don't forget to sign up to become a Sun MVG member. Sun International hotels offer regular specials to help you save when booking for your next vacation. Plus, you get access to a host of exclusive benefits and rewards.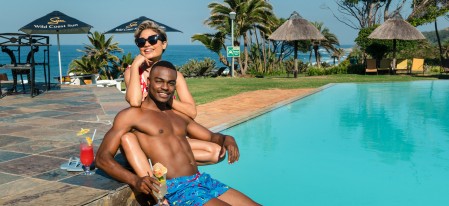 It can seem difficult to completely switch off from your work life when on holiday. These tips can help!
Continue Reading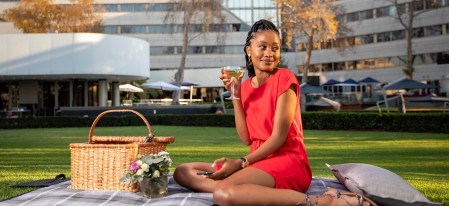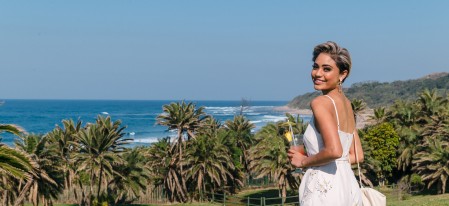 Rejuvenate your mind, body and soul with travel, advises content creator Dineo Zonke Maduna
Continue Reading