Lifestyle | 16 Nov 2022 | By Sun International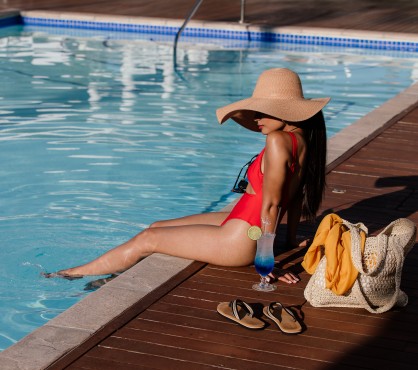 Woman sitting on the poolside with her feet in the water | Photo by Sun International
Don't wait for December – learn to prioritise your physical and mental health by taking regular holidays.
Holidays are the best time for much-needed R&R, but they never seem to last long enough. All too often, amid the hustle and bustle of everyday life and eager-to-please efforts at work, our holiday plans fall by the wayside. That leaves just December, with its crowds and merry-making mayhem, to kick back. Rather prioritise your wellbeing and seize holiday opportunities whenever you can – your body and mind will thank you for it!
"Travel is perhaps the greatest gift we can give ourselves. Open yourself up to new experiences to learn more about yourself and others." Michael Lorentz
Go on holiday now
The year is 12 months long and it can often seem far longer. You don't have to suffer through the long gaps between public holidays and the December holiday season. Quit being a creature of habit for once and do the unthinkable: take time off whenever you can! If you're creative about it, you can really make the most of your leave. Try taking a personal day and be pampered at a luxurious spa like the Gary Player Health Spa at Sun City or the Africology Spa at The Maslow. Create a long weekend for yourself Friday and Monday off and keep an eye out for public holidays that fall close to weekends..
Safari specialist and wildlife enthusiast Michael Lorentz, founder of Passage to Africa, believes holidays shouldn't be a reaction to the pressures of life and work, but something integral to happiness and well-being. It means always having a holiday in your plans, whether it's a long weekend or mega-trip, as having something to look forward to is "key to happiness at work and at home".
Friends, family and funds
Holidays are a matter of supply and demand: that's why peak season is expensive. Off-peak vacations come in at a lower rate and there are specials that'll entice you and your friends and family. No more juggling budgets and the cost of maintaining relationships with friends and family.
Think long and hard about who you like to go on holiday with – remember, there's nothing wrong with going solo. Lorentz explains that travelling alone offers a "wider range of opportunities and experiences as you'll be free to engage with new encounters", while travelling with others creates "shared experiences which become meaningful memories".  Ultimately, whether locally or internationally, travel is important, because "travel is perhaps the greatest gift we can give ourselves, opening people  up to new experiences to learn more about themselves and others."
There's an "I" in holiday
A number of studies support the benefits of taking regular holidays. Time off from work will make you feel like a new person, offering a different perspective that'll impact your quality of life.
According to the American Psychological Association, 52% of holiday-takers express an improvement in their relationships during and after a vacation and employees increase their job performance by up to 80% after a holiday.
There are also proven health benefits to be derived from vacations, including improvements in reaction time, immune system function and sleep quality, along with substantial decreases in the risk of metabolic syndrome and depression.
If that's not enough for you, here's a thought: the improvement to your physical and mental health will help stave off quiet quitting.
With all these benefits, it makes sense to start re-evaluating your priorities and start making yourself a priority too.
There's just one question left: Are you ready to take that holiday?
Sun GHA leisure loyalty programme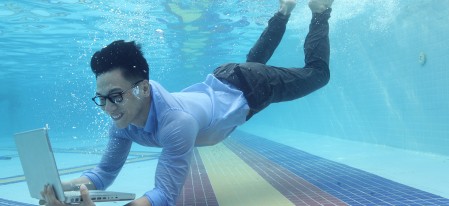 A workcation may be the trendy thing to do, but you'll need to give your trip proper consideration to get the most out of it.
Continue Reading
You can budget for a vacation if you stick to your values and use emotional restraint, says personal finance guru Vangile Makwakwa.
Continue Reading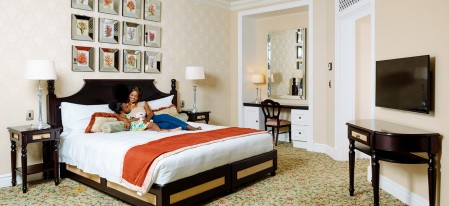 It might take a little more planning, but taking your children on vacation, both locally and abroad, will allow them to make memories that last a lifetime.
Continue Reading