Lifestyle | 12 Oct 2022 | By Sun International
Switch Up Your Scenery Before Quiet-Quitting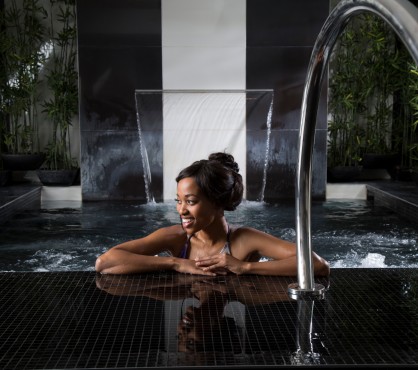 Africology Health Spa | Photo by Sun International
Doing the bare minimum isn't a long-term solution to workplace stress – learn to take a break when you need it.
If you're on Twitter or TikTok, you've probably bumped into the term "quiet quitting". No, it's not resigning without a reason or letter – the buzzword is a misnomer that "describes someone who does exactly what's required of them at work and signs off at the end of the day", according to Harvard Business Review.
While many mislabel this trend as Gen Z's anti-work response, the root cause of this despondency or disengagement is multilayered, not simply laziness or apathy. Quiet quitting relates to a stressful or toxic work environment. When you find yourself doing the bare minimum at work, alarm bells should go off. It's time to prioritise your mental health before burnout, a syndrome characterised by the World Health Organisation as "resulting from chronic workplace stress that has not been successfully managed".
It could be that you need to re-evaluate your work-life balance and whether your work gives you the purpose you seek. Talk to a counsellor or health practitioner about your mental wellbeing and your immediate supervisor to help set boundaries. Either way, you're probably in need of some time out to prepare for the journey to mental wellbeing.
Turn the Weekend into a Long Break
Taking a leisurely 90-minute drive outside of Cape Town to get to Worcester might be just the tonic you need to press the reset button. By booking into the Cape Dutch-style Golden Valley Lodge in the Breede River Valley, not only will you experience true Boland hospitality, but you'll also be close enough to the must-see sights in the town and surrounds.
After checking in and hitting the hotel pool to soak up the sun and take in the fresh mountain air and the scents of the fynbos, then treat yourself with an early dinner at Kuipers Restaurant. You can get an early-morning start by visiting the Karoo National Botanical Gardens, a few minutes from The Golden Valley Lodge, established in the 1920s. The reserve has the largest succulent garden in the country and several kilometres of hiking trails. Worcester is also in the heart of the country's olive-and-wine region, so after an invigorating walk or hike in the gardens, visit a few of the 12 award-winning wine estates and olive producers following the Worcester Wine Route. 
While there's plenty to see and explore, remember to put rest and relaxation first. If you book from Sunday to Thursday before November 30 2022, take advantage of the Rest & Ride special, which gives you access to a free bike rental with your room for R999 per room per night so you can bike around Breede Valley at your leisure. A spot of sightseeing and plenty of time spent reclining at the lodge will help clear your mind in preparation for the work week.
Fill Your Cup With Family and Friends
The Boardwalk Casino and Entertainment World in Gqeberha is your ticket to endless fun for the whole family. Bonus: If you book a two-night stay at Boardwalk Hotel, kids under 18 eat and stay free when sharing with an adult in a luxury twin room for R1 920 per person per room. Just a few minutes from Hobie Beach, the resort offers a variety of slots and tables games and proximity to sidewalk restaurants and bars and the popular Boardwalk Mall. 
You can also book a treatment or two at the Camelot Spa, followed by a decadent afternoon High Tea with your gang at the Lobby Lounge on Saturdays for R195 per person. Sometimes, all you need to rejuvenate is quality time away with your nearest and dearest. No cooking, cleaning or tidying up required – just pure laid-back enjoyment.
The monotonous routine of an uninspiring work environment might be stifling your creativity or hampering your drive to excel. If you can negotiate a more flexible working setup, pick a location that blends business and leisure so you can get the best of both worlds. You're going to need free-flowing wifi, a quiet space to take Zoom calls, a seat with a view, and refreshments at your fingertips. 
Located near the Sandton Gautrain station, The Maslow Sandton ticks all these boxes. Plus, at the end of a long day at your remote office, you can unwind with after-work drinks at the Lacuna Bistro and Bar. Or do things a little differently by picking from a selection of facials, wraps, massages, scrubs and aromatherapy treatments for a restorative session at the hotel's award-winning Africology Spa. 
Who knows, working out of the office could become a monthly arrangement!