Entertainment | 18 Dec 2020 | By Sun International
(The only) 5 tips you'll need to win more at the poker table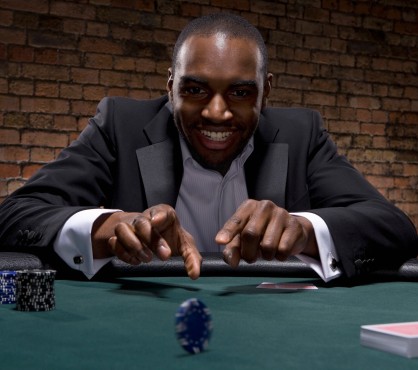 Poker is a game of skill and strategy. We give you 5 ultimate tips to improve your odds the next time you're playing the tables at your favourite Sun International casino
Don't know anything about poker? Well, have you ever "upped the ante"? "Folded" under pressure? What about the saying: "The chips are down"? Even if you've never actually sat down to a round of poker and don't know your flush from your fungus, if you've said any of the above, you've used terms that come straight out of the world's most popular table game.
So you've got the means to join more than 100 million players across the world in enjoying a game that has truly become engrained in the public consciousness – no secret agent would be caught dead not knowing how to play it. From professional players to casual gamblers, poker has grabbed the attention of millions of people around the globe. And with Sun International casinos offering a range of table and poker types, there really is no excuse for you not to have a crack at the jackpot.
TIP No. 2: If your mood is all over the place, rather wait until you've calmed down before beginning your poker adventure.
While the rules are easy to learn, poker requires a huge amount of skill and is notoriously difficult to master. Here are 5 power tips for winning poker that will make sitting down to the table for the first time a much less intimidating process:
Get the basics down. While learning general poker rules can be easy, spending some time to understand the poker hand ranking can be worthwhile. You don't want to find yourself in a position where you are wondering if a straight beats a flush, for instance (hint: it doesn't). Also, familiarise yourself with Ultimate Texas Holdem, Raise'Em, and Magic poker, the variants offered at Sun International casinos.
Rein in your emotions. If your mood is all over the place, rather wait until you've calmed down before beginning your poker adventure. Emotions are the enemy in poker and gaming in general. Try to enjoy the process and have fun. It'll help you to hold that poker face.
Don't rely on Lady Luck. While luck plays an integral role in poker, skill is an equally strong factor. Be patient and observant in honing your skills at the poker table and developing your own strategies. Multiple poker world champion Phil Helmuth once said: "If it weren't for luck, I'd win every time."
Don't set the stakes too high. When you are just starting out, play with stakes that you are comfortable with. Many beginner poker players make the mistake of putting too much money into the game, instead of starting at the bare minimum. Take the time to enjoy the process of learning poker without undue stress.
Become a student of the game. You've made a good start by reading this article. Poker is the casino equivalent of chess, and becoming a great player is a compelling challenge that can last a lifetime. Whether you're up against the dealer or a group of friends at a weekly poker night, there is a lot you can learn to improve your game. Putting in the work is imperative to success.
Join Sun MVG to play
The first tip on the list is getting the basics right – consider one of those essentials to be registering for the Sun MVG loyalty programme. Why? First off, you won't even be able to enter your favourite Sun International casino if you're not an MVG under COVID-19 pandemic regulations. And secondly, there are a host of benefits that come with membership, from accommodation discounts to earning your invite to Sun International's Salon Privé, our exclusive casino for Platinum and Diamond MVGs.