10 Jul 2018 | By Sun International
The Tropic of Capricorn in Limpopo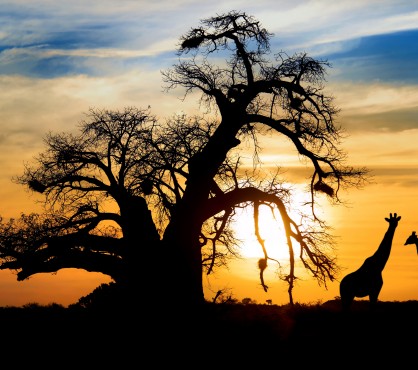 Most South Africans travel to Cape Town and Durban for the summer holidays, while Limpopo remains a hidden gem that only few get to enjoy. Why not plan something different for your next holiday and explore the magical province of Limpopo? The historic province is a treasure trove filled with exciting attractions and activities that are waiting to be discovered.
At the top of the list of places to visit in Limpopo is undoubtedly Meropa Casino and Entertainment World. Setting the highest standard for casinos in Polokwane, Meropa Casino is a 24-hour celebration of thrills in the heart of the city. Book a stay in the Moroccan-inspired Meropa Hotel and escape to a world of grandeur and exotic delight.
Besides offering visitors the luxury of a spectacular casino and brand-new hotel, Meropa Casino also specialises in family entertainment – enjoy go-karting, mini golf and educational animal encounters at the WildThingz wildlife park before you explore the other attractions on offer in the province.
Polokwane, previously known as Pietersburg, was founded in the 1880s and has witnessed Stone Age nomads, Iron Age settlements and the arrival of European migrants. Rich in history and fascinating things to do, Limpopo is genuinely unlike any other province in our country.
Here's a quick question to get your trivia muscles flexing: what does Limpopo have in common with Botswana, Namibia, Madagascar, Chile, Argentina, Brazil, Paraguay, Mozambique and Australia?
Limpopo, along with the other countries listed above, shares the unique position of places intersected by the Tropic of Capricorn. Starting at the Prime Meridian and heading eastwards, the Tropic of Capricorn passes through each of these locations along with the Atlantic Ocean, Indian Ocean, Coral Sea and the Pacific Ocean.
But what exactly is the Tropic of Capricorn?
Also known as the Southern Tropic, the Tropic of Capricorn is one of the five major circles of latitude on the earth. It's also the southern boundary of the tropics and indicates the southernmost latitude at which the sun can be seen directly overhead at midday.
Although the Tropic of Capricorn is an imaginary geographical line, the Capricorn Region of Limpopo is fortunately visible for all to see. Stretching from the Ysterberg Mountain tracing the lower limits of the Wolkberg Mountains to the Tropic of Capricorn in the north, the Capricorn Region has all the makings of an amazing road trip.
There's no shortage of places to visit in Limpopo. From its unique forests, dams and famous bushveld to the quiet charm of the capital, Limpopo is waiting to become your favourite holiday destination.
Start planning your trip to Limpopo today and experience the myriad of attractions this undiscovered gem has to offer...