22 Nov 2014 | By Sun International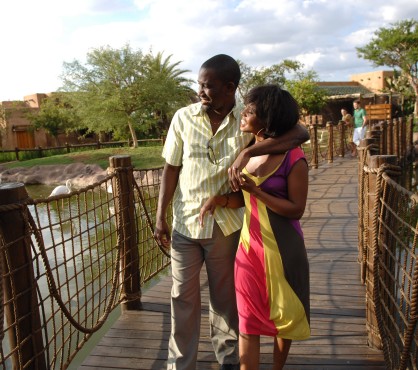 Pick Polokwane for Your next Family Trip
It's a complete oversight that the province of Limpopo doesn't feature regularly on lists of must-do South African destinations. In fact, Limpopo's prime position between Pretoria and the Zimbabwean border make it an essential stop for many a tourist and business traveller.
But, with establishments like Meropa Casino situated in Polokwane, visitors should start sticking around for longer!
But it's not just this Limpopo casino that's a major drawcard for visitors. Of course the 24 hour convenience of the casino, with its 17 games tables and more than 400 slot machines are fun but, beyond the casino complex awaits a town that's a gateway to many fantastic tourist attractions.
Shop up a storm
Less than 10 minutes away from Meropa Casino, you'll find the Mall of the North. This unique shopping mall recreates the ambience of a marketplace, and puts a classy spin on a rather comfortable shopping experience.
With more than 180 retailers and outlets located within the mall, you'll find everything you need for your Polokwane family holiday and a bunch of fun things to do. Take in a 3D movie with the kids or tuck in for a family feast at any of the fantastic restaurants and takeaway spots.
Walk through the wild side
The kids are yelling: "we want to see a rhino!" from the back seat? You're in the right place! The Polokwane Nature Reserve is one of South Africa's largest reserves, with a healthy population of rhinos and an array of other wildlife.
A firm favourite among birdwatchers, the reserve is also home to giraffes, zebras and impalas. Polokwane Nature Reserve is easy to explore, with well-maintained roads traversing the grasslands and relatively easy walking and hiking trails dotted throughout.
Peter Mokaba Stadium
Constructed as part of the country's FIFA World Cup 2010 stadium programme, the Peter Mokaba Stadium has played host to a number of soccer tournaments and local sport stars.
Get lost in the moment of a winning goal at a soccer game or look up and enjoy the baobab tree-inspired architecture.
Take a trip back in photographic time
The Hugh Exton Photographic Museum is a must for every happy snapper and camera buffs will love exploring it even more! With more than 2 3000 photographs archived and on display at this museum, the exhibitions illuminate the story of Polokwane in celluloid splendour.
All the images on display were captured between the years of 1892 and 1945, giving visitors an detailed look into the history of the town.
Teeing off in Limpopo
One of the first town institutions to be established when Polokwane (then Pietersburg) was founded in the 1800s was the Polokwane Golf Club. Rated as one of South Africa's best golf courses, its rolling grasslands and generous fairways are a treat for teeing off.
After 9 holes, pop in at the Halfway House for some refreshments and, after 18 holes, settle in at the 19th Hole and take in the view.
Next time you're planning your family holiday destination, don't skip past Polokwane