Travel | 08 Sep 2017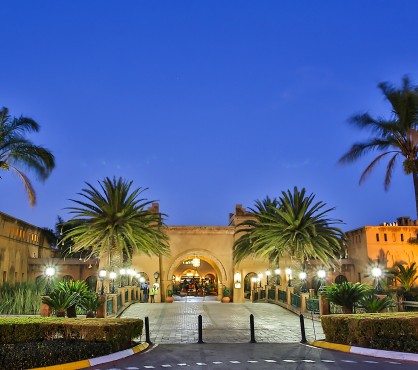 48 Hours in Polokwane - Bucket List of What to Do in 2 Days
Squeeze loads of fun into 48 hours in Polokwane
Are you travelling to Limpopo and have some time to spare? If you're wondering what to do in Polokwane if you have 48 hours, you will be spoilt for choice. Limpopo's capital city is packed with plenty of historical sights, entertainment options and unique experiences. If you're travelling for business or pleasure over a weekend, and you have 48 hours in Polokwane, read on for ideas of what to do, see and experience.
For adrenaline junkies
If you get your thrills from daredevil antics, heights and speed, then Magoebaskloof Canopy Tours are just for you. Built in indigenous forests, between rugged cliffs, this zipline is bound to get your heart rate racing. If you have 48 hours in Polokwane to while away, book your spot and enjoy a high-speed zipline from one platform to the next, with a spectacular view of the beautiful landscape.
Take 48 hours in Polokwane to de-stress
Need a break from the fast lane? Then book into House of Asante Spa at Meropa Casino and Entertainment World for plenty of pampering and revitalisation. Stocking unique, natural South African products, House of Asante Spa's expert therapists will massage your stresses away with a number of signature therapies. What's more, you can book a spa day for a special occasion, such as a birthday, anniversary or bridal shower, and there's even a pamper session by moonlight.
Improve your handicap
Considering what to do in Polokwane if you have two days? Why not visit the Polokwane Golf Club to improve your golf handicap? With various fairways, the course provides challenges and opportunities for golfers to practise their skills before retiring to the 19th hole for a well-deserved tipple.
Discover Polokwane's top entertainment destination
If you're looking for non-stop fun and entertainment during your 48 hours in Polokwane, visit Meropa Casino and Entertainment World. You'll find plenty to keep the whole family busy for the weekend – including mini golf for the kids, sampling tasty local cuisine at Jembe or learning more about wildlife at Wild Thingz Bird and Reptile Park. Try your luck at the 24-hour Meropa Casino or visit the Cultural Village during your 48 hours in Polokwane.
Go wild during your 48 hours in Polokwane
Limpopo Province has much to offer for wildlife lovers! The 3 200-hectare Polokwane Game Reserve is known for spectacular game drives on its well-maintained roads where you could see antelope, zebra, giraffe, impala and white rhino. Or explore the 21km hiking route and enjoy bird-spotting – the park is home to a variety of birds such as the Kalahari scrub-robin, burnt-necked eremomela or violet-backed starling, to name a few.
The Ranch Conservancy, a private game reserve in Limpopo, offers visitors the chance to walk with lions, as well as be educated on the hyena breeding project. The Ranch, as it's commonly known,  is also home to more than 25 species of antelope, wildebeest, zebra, giraffe, buffalo and impala. South Africa's gem is, of course, the Kruger National Park. About a two-and-a-half-hour drive from Polokwane, this is a must-see on your list of what to do in Polokwane if you have 48 hours. Visitors looking for the ultimate African safari experience can view the Big Five, as well as a host of historical and archaeological sites in the two-million hectare park.
Enjoy an authentic taste of Africa
Amarula Cream has a distinctive flavour and, if you have 48 hours in Polokwane, why not discover more about this delicious African liqueur! Stop in at the Amarula Lapa , close to the processing plant, to find out how the marula fruit is harvested and bottled. Enjoy authentic African cuisine, as well as the tradition of storytelling while sipping on this authentic African favourite.
Start your Polokwane holiday by booking your accommodation at Meropa Hotel now.