Meropa Casino
in Polokwane
As a one-stop entertainment destination in Limpopo, Meropa Casino and Entertainment World is made for fun. You can look forward to all-day fun at this Polokwane casino, with the casino floor remaining open 24 hours a day.
Take your pick from 417 slot machines and enjoy your favourite game, all day long.
Pull up a chair at one of the 17 games tables and play a few hands of your favourite card game.
Sun International Most Valued Guests (MVG) cardholders can play in style at Kiba Privé.
Take advantage of regular casino promotions.
Sun MVG Loyalty Programme
If you enjoy visiting, staying or playing at Sun International, then you deserve to get the most out of us!

Two Easy Ways to Join
Complete an application form at your nearest Sun MVG desk along with your proof of identity
You can visit any South African Sun International casino to collect your MVG Card. Please bring your South African ID or your passport with you.
EXISTING MVG CARDHOLDERS
Activate your My Sun account to link your Sun MVG card and view your Sun MVG loyalty statements, update your details, book hotel rooms and more. My Sun is Sun International's online self-service portal that gives you a world of Sun International at your fingertips.
You'll find the game you're looking for on the Meropa Casino floor. Open 24 hours a day, there are 417 slot machines for you to choose from.
Discover your old favourite and enjoy new games too, with a wide range of slot machines to be played.
There's a game and machine to suit your budget, from just 1c to R25.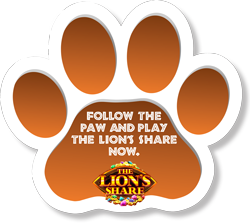 Located throughout the smoking, non-smoking and Salon Privè casino floor, you'll find 17 games tables at Meropa Casino in Polokwane including Blackjack and American Roulette.
Enjoy a game that suits your pocket, with bets ranging from R5 to R50 on the main casino floor.
Games tables open at 11h00 every day and stay open until late.
Platinum and Diamond MVG cardholders can enjoy an exclusive gaming experience at Meropa Casino in Polokwane. As a VIP Club, KIBA Salon Privè offers members:
A private entrance, with dedicated parking area and car wash facilities.
An elegant lounge to unwind in and VIP gaming assistance.
Personal waiters to tend to every player's needs.
Private restrooms and ample security.
Giving players a premium gaming experience, Kiba Salon Privè is the exclusive VIP Club at Meropa Casino in Polokwane.
Meropa Casino is open 24 hours a day, 7 days a week.
SLOTS
24 hours Mon – Sun
TABLES
11h00 - Late Mon – Sun