19 Oct 2014 | By Sun International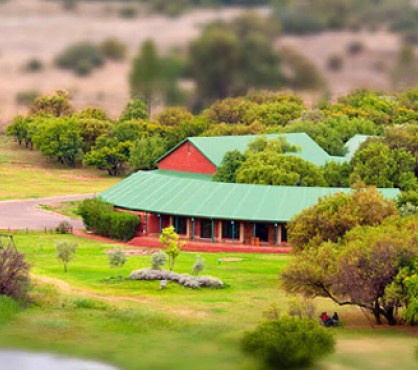 Bloemfontein's Botanical Garden
Often referred to as the "city of roses", it's no surprise that Bloemfontein in the Free State is home to a 70-hectare botanical garden. When you're staying over at the Windmill Casino in Bloemfontein, you'll easily notice the abundance of roses that grow in the city. Thanks to this rose explosion, Bloemfontein hosts an annual rose festival, attracting thousands of tourists and keen horticulturists from within South Africa and abroad, who experience and participate in a series of events that take place throughout the city.
The Free State National Botanical Garden boasts more than 400 plant and floral species, and is situated just outside the city of Bloemfontein. With a series of walking paths that are well suited for a variety of visitors, the garden lies in a valley between two dolerite "koppies" or hills. With well-designated areas that showcase a wide range of plant life, the Free State National Botanical Garden is also inhabited by more than 100 bird species and an array of reptiles and small mammals.
A peaceful place to visit, the Free State National Botanical Garden comes to colourful life between the months of October and April, when most of the flowers are in bloom. But it is just as glorious to visit during the drier summer and autumn months, as bright shades of orange, brown and yellow delight visitors with a familiar crunch of leaves underfoot.
But perhaps the most enchanting feature of the garden is the Botanical Garden Tree Route. A self-guided walk that features more than 40 trees indigenous to South Africa, this route is just one kilometre long, but packed with natural beauty and lots to learn.
Accessible for all visitors, as the route has been created with wheelchairs in mind, the Tree Route has markers along the way that highlight significant trees. If visitors would like a handy guide to help them identify trees and learn more about each species, an informational booklet can be purchased at the garden's information kiosk.
As an educational tool, the Botanical Garden Tree Route is great for school tours and an exciting meander for nature lovers. The route also joins two other walking trails in the Free State National Botanical Garden, that provide visitors keen on surveying the landscape, a wonderful vantage point from which to survey the garden in its full glory.