Lifestyle | 10 Oct 2014 | By Sun International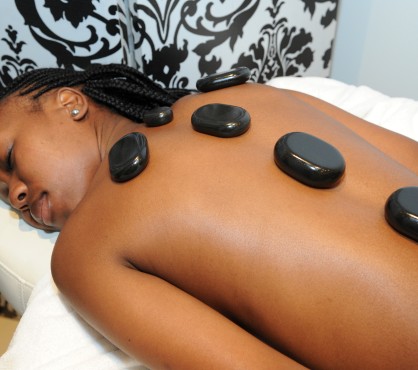 Find Your Bliss at Bloemfontein's Day Spa
If you're looking for comfortable Bloemfontein accommodation, somewhere you can put your feet up and relax, you will love the beautiful 4-star Windmill Lodge that has 80 luxuriously appointed and elegantly furnished rooms. But if it's a moment of bliss you're after, be sure to round off your stay at this Bloemfontein hotel with an indulgent spoil at the in-house spa: Desired Images.
From facials to massages, cellulite and slimming treatments, this day spa in Bloemfontein is a health gem for locals and tourists alike, and has a range of sumptuous treatments available to pamper you from head to toe. Couples have a chance to bond over some delectable pamper packages, while busy moms can pop in for a manicure, pedicure or some much-needed me-time.
If you're en-route to the coast, this affordable spa in Bloemfontein offers sun-savvy Caribbean spray tans, which means you can arrive at your holiday destination with an all-round golden glow. And when it comes to glowing, there's nothing like the natural glow of a happy bride on her wedding day. The in-house spa at the Windmill Lodge is the ideal venue for bridal parties, or those getting ready for special occasions. No matter when you arrive in Bloemfontein, if you want to feel spoiled, this day spa is open 7 days a week to indulge your health and beauty desires.
Besides the spa and all the bliss that it offers, if you're in town and are wondering what to do in Bloemfontein, head over to the Windmill Casino and Entertainment Centre for non-stop entertainment in the form of slots, tables and the Salon Privé. There's also plenty to keep the kids busy, and some great outdoor and adventure activities available to get your heart pumping.
Whether you're in Bloemfontein for a few hours, an overnight stay, or on holiday, there's something for every member of the family to enjoy at the Windmill Casino and Entertainment Centre.