Fun Things To Do In Pretoria
South Africa's administrative capital city is a charming mix of old and new; a friendly, historical city which bursts into colour in the springtime when over 50 000 Jacaranda trees bloom in all their purple glory. As you would expect from a city with so much history, culture and nature, there's plenty of fun things to do in Pretoria.
Nightlife in Menlyn Maine
At Time Square, we're all about making every moment count. Whether you want to drink fine Champagne with a view, ride a mechanical bull or dance until dawn, nightlife in Pretoria is yours for the taking at Time Square.
Over and above our world-class casino, Time Square has shaken and stirred the culinary landscape in Pretoria! From concept kitchens to casual cuisine, we've combined flavour with five-star quality to bring you a variety of premium restaurants all under one roof. Partnering with the biggest and best names in the food industry, make sure you book your seat at one of Pretoria's hottest new eating outlets!
Here's our list of 8 places to see in Pretoria
Settle in for a local adventure! With so many places to see in Pretoria, we've compiled the ultimate travel guide. 
Picnic at the Union Buildings
Looking for romantic things to do in Pretoria? The Union Buildings are not only an important South African heritage site, but the impressive presidential complex is surrounded by pretty terraced gardens that offer panoramic views over the city. It's the picture-perfect spot for a romantic picnic!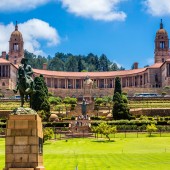 ---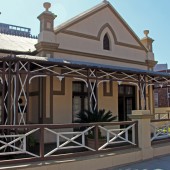 Paul Kruger House Museum
One of the not-to-be-missed places to see in Pretoria, this modest and informative house museum outlines the life and times of the 19th-century Afrikaans leader and Transvaal President Paul Kruger. Inside the house, period furniture and personal items show how the Kruger family lived in a style that was extremely modern for the time – the house was one of the very first in the city to have electricity and a telephone connection, while the bathrooms also made use of the latest technologies at the time.
---
Voortrekker Monument
The majestic Voortrekker Monument commemorates the Pioneer history of South Africa. Inaugurated in 1949, it was designed by architect Gerard Moerdijk and features the world's longest historical marble frieze. It's the most visited heritage site of its kind in Gauteng and one of the top 10 cultural historical visitor attractions in the country.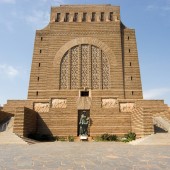 ---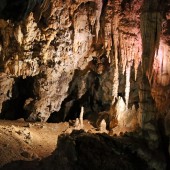 The Cradle of Humankind
Only 90 minutes' drive from Pretoria and home to around 40% of the world's human ancestor fossils, the Cradle of Humankind will give you an opportunity to learn about the fascinating archaeological history of the region. Take a tour followed by a dining experience in tranquil surroundings.
---
Jacaranda trees
Pretoria is known as Jacaranda City because of the purple-flowered Jacaranda trees that line its streets. The trees are especially spectacular during spring (September to November).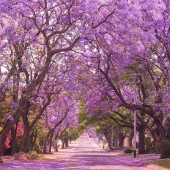 ---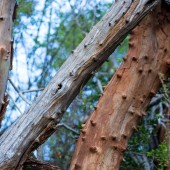 The 1000-year old Wonderboom fig tree
The Wonderboom (translated "Tree of Wonder" or "Miracle tree") is a unique 1000-year-old fig tree and one of the more quirky stops you'll make when looking for fun things to do in Pretoria. The tree, now a national monument, is unusually large, standing at 25m tall with a 5,5-metre diameter main trunk. Its growth pattern is also unusual: as its branches grew longer, they drooped towards the ground and eventually took root and formed a circle of new trunks around the original tree. There are now a total of 13 trunks and the colossal tree covers an area with a diameter of 55 metres!
---
Market @ the Sheds
Experience art, music, food, fashion and design at Pretoria's own inner-city market. Spend the day soaking up the sounds of live blues, folk, rock, jazz, reggae and Afro-soul bands. The market usually takes place on the last Saturday of the month with date changes in between to accommodate holidays and long weekends. It is open from 11h00 to 18h00. Also pop in at the Hazel Food Market early on a Saturday morning for fresh farm produce and home-made eats.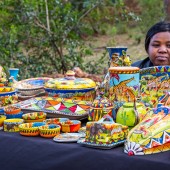 ---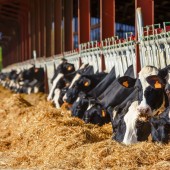 Irene Dairy Farm
One of the must-go places to visit in Pretoria, this family-run dairy farm is a picturesque country gem. Stroll along straw pathways to see the cows and their calves. Children can assist with bottle-feeding the calves at 3pm daily. The Dairy Shop sells fresh farm milk and a wide range of farm products and baked good plus Irene Dairy's unique and indulgent clotted cream.
---
Of course, no visit to Pretoria would be complete without exploring the Menlyn Maine precinct. On the doorstep of The Maslow Time Square, Menlyn Maine is Africa's first green precinct where you'll find a selection of restaurants, excellent shopping and wellness activities.
Getting To Time Square
Whether you're driving in from Johannesburg or taking an Uber from O.R. Tambo International Airport, our Pretoria accommodation can be accessed from multiple routes. Explore our recommended route options below. 
O.R. Tambo International Airport to Pretoria
The best and safest drive
You've made it safely to Johannesburg. Here is how to reach your Pretoria accommodation at Time Square via car.
TIP: Pre-book a car at any of the car rental agencies based at OR Tambo International Airport. You'll need a car if you're going to explore all the places to visit in Pretoria. You can also use Uber to get around.
Pick up your rental car from O.R. Tambo International Airport, and head north-east on Marco Polo Road towards Kenmarc Street, then turn left onto Louis Botha Road. After 650m, turn right onto Tempelhof South Street and, after 300m, turn left onto Atlas Road (M43). Follow Atlas road for 1.5km, and keep left at the fork on Exit 41.
Follow the signs for Kempton Park / R21 / Pretoria and merge onto the R21. Continue on the R21 for approximately 37.7km and use the two left lanes to take Exit 134 for the N1 North towards Polokwane.
Once you've merged onto the N1 North, keep straight until Exit 139 towards Garsfontein / M30. Turn right onto Garsfontein road from the off ramp and continue straight.
Turn left onto General Louis Botha Dr / January Masilela Dr / M33 and then left onto Aramist Avenue.
Time Square will be on your left. Here's your route.
O.R. Tambo International Airport To Pretoria
All aboard the Gautrain
From the baggage collection point at O.R. Tambo International Airport, follow the demarcated signs towards the Gautrain station located in the airport. Once at the station, you can check the timetable to see when the next train is leaving for Sandton.
TIP: You'll need to purchase a Gautrain Gold Card and add money to it to travel. This can be done at the cashier's desk inside the station. Allow extra time for this. You can also calculate your fare and look at the timetable in advance on the Gautrain website.
Once you're on the Gautrain, keep a lookout for Marlboro station, the next stop on the route. At Marlboro, you will switch trains to continue the journey towards Pretoria.
From Marlboro station, you will be in transit for a while, and only disembark at the Hatfield Station, so use this opportunity to stare dreamily out the window or plan your itinerary around all the places to see in Pretoria. Your final stop is Hatfield station.
The Hatfield Gautrain Station to Pretoria
Ride the Gautrain bus
When you arrive via Gautrain at Hatfield station in Pretoria, you'll need to use the bus service to reach Time Square Casino in Menlyn Maine. Look out for the H5 bus route, which will take you from Hatfield station to the suburb of Menlyn in Pretoria. You can disembark from the bus at stop H5-15 (at Lois and Gobie Street).
For more stops and information, you can view the entire bus route here.
From the bus stop, it's a brisk 10-min walk to Time Square. Alternatively, you can order a taxi service (like Taxify or Uber) for pick-up and drop-off.
TIP: Pre-calculate your trip fare before you load money on your Gautrain Gold Card – this will ensure you have enough money for both train and bus fares.