Restaurants in Pretoria East
At Time Square, Menlyn Maine
On top of a world-class casino, Time Square is set to change the culinary landscape in Pretoria with its unique and diverse array of dining venues. From concept kitchens to casual cuisine, we've combined flavour with five-star quality to bring you a variety of premium restaurants all under one roof. Partnering with the biggest and best names in the food industry, make sure you book your seat at one of Pretoria's hottest new eating outlets!
Etas
+27 12 003 6176
Join us for authentic Spanish tapas at this Mediterranean-inspired eatery whose name is derived from the word 'Aetas', which means a 'time of life'.
View
Tatso
+27 12 003 6151
Tatso buffet restaurant offers a full array of cold & hot dishes. Open for lunch and dinner, Tatso is the perfect place for a quick and easy bite.
View
The Brew Monkey
+27 12 003 6164
A laid-back microbrewery meets gourmet gastro pub, The Brew Monkey is the perfect place for a craft beer, artisanal dishes and good times.
View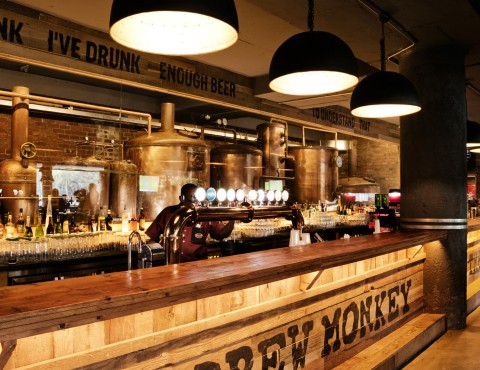 Forti Grill and Bar
+27 12 003 6180
Internationally acclaimed chef Fortunato Mazzone is bringing a unique concept melding fine dining and exceptional bar collections to the Pretoria dining scene.
View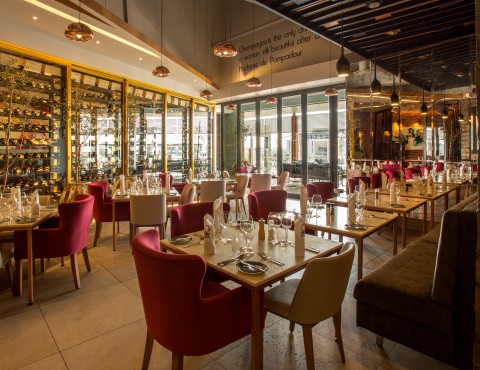 Kung Fu Cowboy
+27 12 003 4041
Go all out American & pair it with Asian favourites. Think big, bold Texan burgers paired with your fragrant flavours from the East. Tacos & tempura, anyone?
View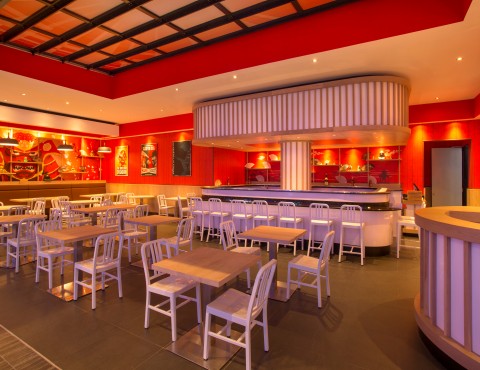 Guy Fieri's Kitchen & Bar South Africa
+27 12 003 6175
Time Square brings you the first-ever Guy Fieri's Kitchen & Bar South Africa, serving up equally generous portions of American cuisine and entertainment.
View
Something's Cooking by J'Something
+27 12 003 6156
Combining beats and bites, we're excited to be partnering with J'Something, who makes his culinary debut in an interactive concept kitchen.
View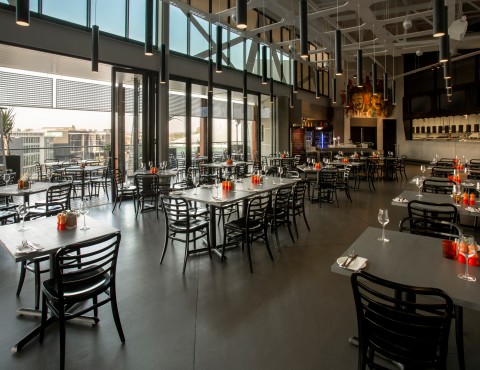 Ashoka
+27 12 003 6184
This specialty restaurant is spicing things up with its traditional Indian cuisine.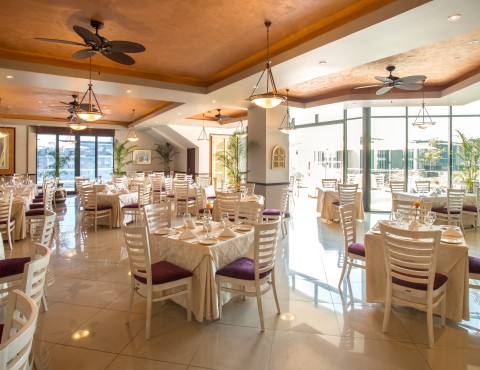 Shun De
+27 12 003 6182
Serving up bold flavours with its traditional Chinese fare.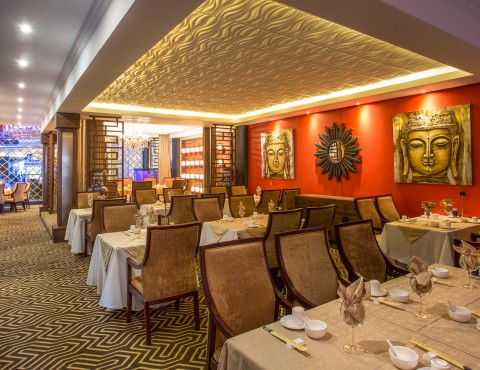 Over 18s Only | Under 23s are not allowed after 17h00
Altitude
+27 12 003 6185
Altitude, a new Afro-Asian rooftop dining experience in Pretoria.
View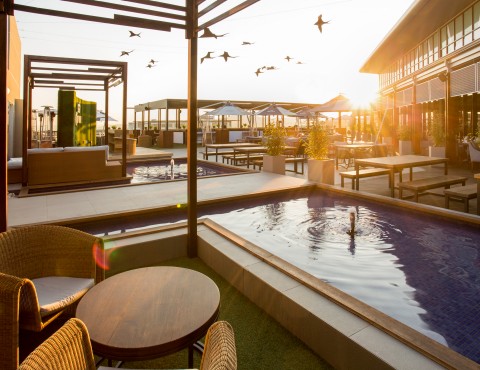 The Globe Bar
+27 12 003 6191
The Globe Bar, named after its panoramic 'global' view over the Menlyn Maine precinct, offers an exclusive range of spirits and drinks in a stylish setting.
View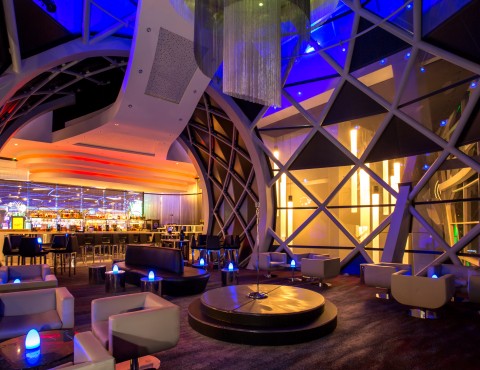 Bar Time
+27 12 003 6190
Whether you're celebrating an occasion or catching up over cocktails, you'll love Time Square's most popular bar conveniently located on the main casino floor.
View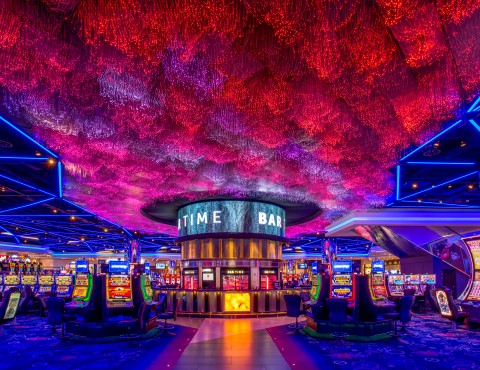 Candylicious
+27 12 003 6178
Candylicious is a world-class concept store, specializing in global candy and novelty brands from around the world.
View