People | 08 Dec 2017 | By Sun International
From chambermaid to reservations manager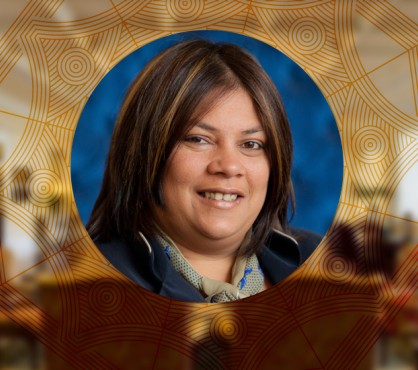 Never in her wildest dreams did Claudia Adams think that she would be where she is today. From chambermaid to reservations manager at one of South Africa's most prestigious hotels, her story is nothing short of inspiring. Newly promoted at The Table Bay, she is an example of how there is no limit to what can be achieved if you have passion and determination.
Adams started her career at The Table Bay as a chambermaid in 1998. Her willingness to go the extra mile resulted in various promotions, including public area attendant, linen supervisor, housekeeping coordinator, reservationist, assistant reservations manager and finally reservations manager.
Adams says she was lucky to have gained the attention of Janet Samuel who was then the front office manager at The Table Bay. "She saw potential in me and invested her time to groom me for a position in reservations." Through Sun International, Adams was able to complete various training programmes, including Level 3 and Level 4 in generic management. This gave her the foundation for development as a manager.
She says her growth over the years is testament to the emphasis that Sun International places on linking the aspirations of employees to the right training. Employees' strengths and passions are nurtured and channelled into developing meaningful careers so that they can reach their full potential.
Adams believes each step of her journey provided her with invaluable insight into the inner workings of a five-star hotel; insight she may never have had if she had not started at the bottom and consistently worked her way up.
You can't put a price on the learning and experience gained from working your way through different departments. I've also had the privilege of mentorship at every level which has helped me grow and led me to where I am today, Adams says.
Navigating new territory
Adams recalls feeling somewhat out of her depth when she moved into the reservations department. "My biggest challenge was figuring out how I would I fit in with the team; they were all so highly educated. Having come from housekeeping, I knew very little about computers. It was daunting but I was determined to learn. And I wanted to grow within the company."
On her new position, Adams says: "I'm loving it. Of course, it has its challenges but this is what I've worked so hard for, and this is where I want to be for the next few years. With a great team and a great attitude, it's possible to overcome any challenge."
Looking ahead, Adams has aspirations of being a hotel manager one day as she enjoys interacting with guests and would also like to be part of operations. She has the following advice for young people who are considering their career options: "Complete your schooling – a matric certificate is the first key to unlocking the door of opportunity! If you get a chance to study further, embrace it. Reach for the stars and never give up. Life is full of opportunity but it's also what you make of it."