Business | 10 Jul 2018 | By Sun International
The best business lunch venue in Cape Town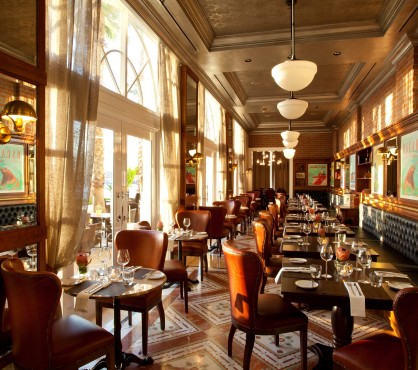 It's business unusual at The Table Bay at the Victoria & Alfred Waterfront where networking luncheons are stylishly extraordinary. Harnessing its convenient location a few minutes from Cape Town's central business district, the hotel's Camissa Brasserie is open for lunch, serving a hearty harvest table that fuels collaboration.
"As there is no such thing as a menu for all seasons, our new Harvest Table lunch offering features a choice of warm, comforting dishes along with salads and decadent desserts to feed your soul. Camissa Brasserie is a welcome retreat from the bustle of the waterfront and the whistle of the wind on winter days. Our harvest table lunches, speak to the heart of Camissa Brasserie which is built from a passion to showcase sustainable seasonal produce," says The Table Bay Hotel's newly promoted Executive Chef, Keshan Rambarun.
Close to the CBD, with secure free parking at Cape Town's Best Address, Camissa Brasserie is sure to re-emerge as a preferred location for offsite business and networking lunches. Guests also have access to complimentary WiFi.
"With this in mind, our harvest table affords our guests a choice of dishes as well as control over when to enjoy each course and how long their luncheons will span. It's more conducive to relaxed, collaborative networking lunches," says Rambarun.
The harvest table is available between 12h00 and 14h30 from Tuesdays to Fridays. To start, guests have a choice of fresh salads and green with choices like rainbow beetroot salad, candied walnuts, blue cheese crumble and roasted sweet potato. Salads are followed by a delicious homemade soup, which will also change throughout the year, as well as a selection of beautiful home baked breads.
For mains, guests can expect satisfying dishes such as short rib tagine with whole root vegetables; pan fried line fish with broccoli florets, dukkha crust and buttered cous-cous, and teriyaki chicken with roasted vegetables. There will always be something on the harvest table for vegetarians, with dishes like butternut gnocchi with sauté mushrooms, crème fraiche and lemon thyme veloute, amongst others.
Guest can choose to end their meal with an indulgent signature dessert.