In 7th Heaven
Table Mountain
Table Mountain is synonymous with Cape Town and is one of the most iconic mountains on earth. It's one of the New Seven Wonders of the World and, in 1998, Nelson Mandela proclaimed it "a gift to the earth". The sight of Table Mountain has inspired sailors, explorers, travellers, spiritual healers and tourists throughout the ages. And, since the Cableway opened in 1929, no visit to the Cape is complete without a sightseeing cable-car ride to the top.
The mountain's highest point is 1 086 metres above sea level and it's estimated that around 2 200 species of plants are found here, many of which are endemic and found nowhere else in the world. For adventure enthusiasts, there is the option of a 112 metre-high abseil.
To us on Robben Island, Table Mountain was a beacon of hope. It represented the mainland to which we knew we would one day return.

Nelson Mandela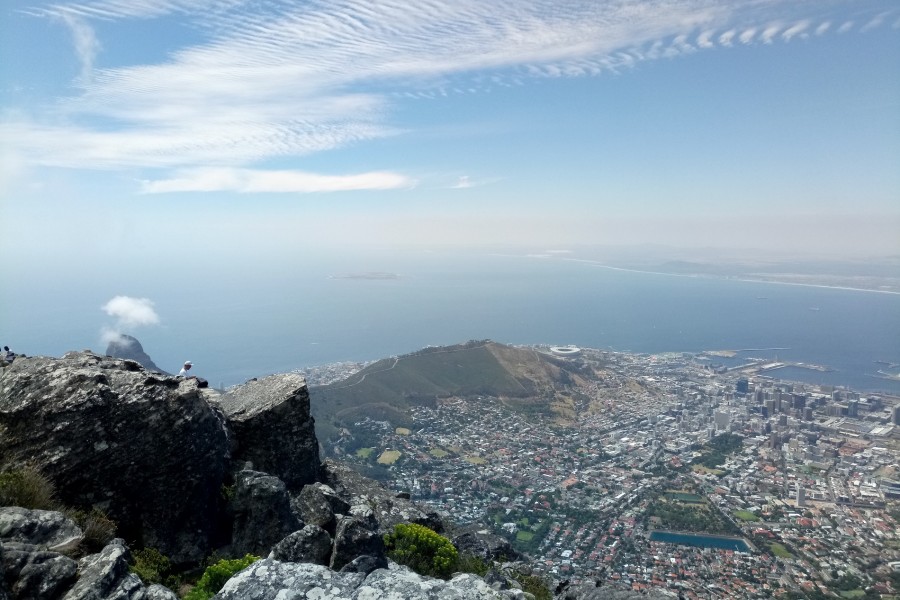 If you're visiting Cape Town, a trip to Table Mountain is a non-negotiable but you don't have to brave the cable car queues. Haul out your walking shoes and take one of the well-worn trails to the summit. Plattekloof Gorge is easy to find and you can access the start via public transport. Lion's Head also offers superb views overlooking the Atlantic Ocean and Cape Town surrounds.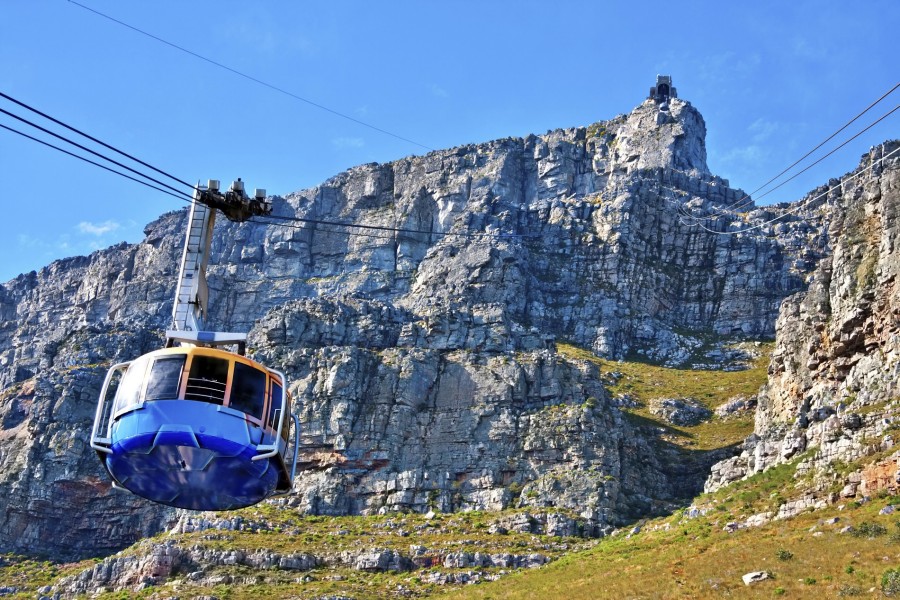 Did you know?
You can send a postcard from the top of Table Mountain. Your postcard will be stamped with a special Table Mountain stamp.
Defintely something for the memory box.
Cape Town's Mountains
Cape Town is set in an amphitheatre of spectacular mountains, giving adventurers a choice of hiking, climbing and abseiling activities, while 'less physical' travellers are rewarded with breathtaking scenes from every angle.
Rising like a phoenix out of the Atlantic, Table Mountain, with its world-famous cableway, is flanked by Devil's Peak, Lion's Head and Signal Hill; on the Atlantic seaboard the majestic Twelve Apostles stand sentinel. Nearby is the towering, awesome splendour of Chapman's Peak – the drive there is in itself one of the top things to do in Cape Town. At the southernmost tip of the Cape Peninsula, a breathtaking experience awaits as you take in Cape Point where some of the world's highest cliffs are lashed by wild currents and treacherous seas. Some distance from here, in the direction of Cape Agulhas, the Indian and Atlantic oceans meet.