World Exclusive
Opportunity others
can only dream of
Table Bay, a Sunlux Collection Hotel, cordially invites you to take up a ONCE-IN-A-LIFETIME first-hand experience. Exclusively available through Sun International this once-in-a-lifetime experience includes spending a night at ROBBEN ISLAND, perhaps the most famous prison location in the world. Here's a glimpse of the exclusive excursions you will enjoy as a VIP guest with us.

ONCE-IN-A-LIFETIME experience Itinerary
Day 1
The weekend begins in the lap of luxury at the Sun International Table Bay Hotel, where you get to let your hair down and put your feet up, all at your leisure, whilst taking in the views from this magnificent property.
Day 2
Depart from Jetty One – V&A Waterfront, Nelson Mandela pier. Guests are then transported into the world as one of our Rivonia Trialists would have experienced it. This is not a tour. It is a "living and breathing" experience where the guests role play in order to get a better understanding of what the prisoners went through, and how they must have felt. This is a very emotional, but life-changing journey overnight on Robben Island.
Day 3
Early morning unique tour of Robben Island with a former warden and ex-political prisoner. The ferry returns participants to Nelson Mandela Gateway. Spend the remainder of the day at leisure or exploring Cape Town.
Day 4
Jump into a Vintage "Mille Miglia" rally car and enjoy a scenic drive to the splendor of wine country. A sublime wine tasting tour awaits you at Oneiric, followed by Michelin standard cuisine and a live brass band. To top it off, you'll be whisked back to the Table Bay hotel in a helicopter.
Dates
6 - 10 September 2019 | 22 - 26 November 2019
13 - 17 December 2019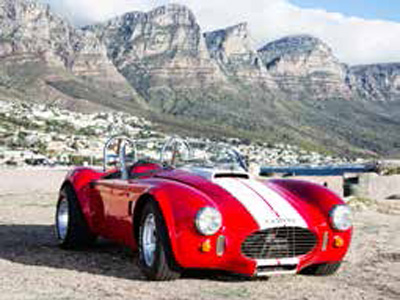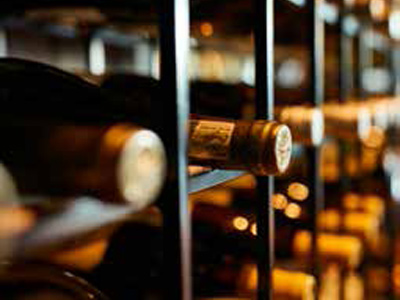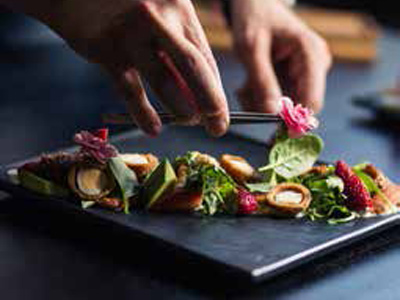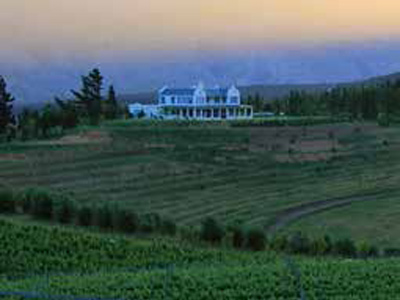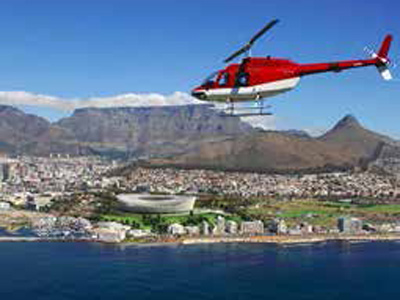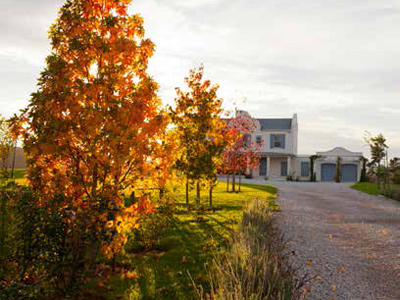 "A Day in the Life of a prisoner"
overnight on Robben Island
This is a Once-in-a-lifetime opportunity to spend a night on Robben Island in the company of a warden, who would have interacted with Nelson Mandela, and ex political prisoners, who served time on Robben Island during the apartheid era. You will not believe the stories…. Participants are given a Once-in-a-lifetime opportunity to take on the identity of the likes of Nelson Mandela, Walter Sisulu, Robert Sibukwe and many other ex-political prisoners who led the process of change in South Africa to overthrow the evil Apartheid regime.
Your overnight stay will enable you to take a trip back in time to the apartheid era, giving you a glimpse into the day-to-day lives of prisoners, and the opportunity to experience first- hand (albeit for 1 day only) the hardships they endured, the discrimination they were subjected to, and the conditions in which they lived at the height of the apartheid era. It's a unique opportunity to experience the weight of the shackles and the solitude of confinement that Nelson Mandela, and many others, endured as prisoners.
The "A Day in the Life of a Prisoner" overnight experience on Robben Island is a bespoke, private event involving no more than 30 participants. This is specifically to preserve the sanctity of the experience, and to give participants the personal time to reflect. On the Island, participants will be temporarily relieved of their personal belongings (e.g. cell phones), but each participant will receive a personalised photobook as a reminder of their time spent on the Island. Since this "real life experience" aims to be as authentic as possible, participants will be spoken to in the somewhat harsh racial tones of the day, as well as be separated by race in terms of treatment, for example uniforms were different for white and black prisoners. There will be many more such examples during the trip.
The experience includes some of the following, but is not limited to being fingerprinted and shackled, a talk by an ex political prisoner on the island, ferry trip with "guards" to the island, being registered as prisoners, activities in the Limestone quarry, letter writing opportunity to loved ones – just as the prisoners did, meals in the prisoners dining hall, interactive discussions. Early morning tour unique tour of The Island with a former warden and ex political prisoner. A personalised participation certificate, a signed copy of Christo Brand's (Nelson Mandela's guard for many years) book "Doing Life with Mandela" My Prisoner my friend and Walter & Albertina Sisulu's book.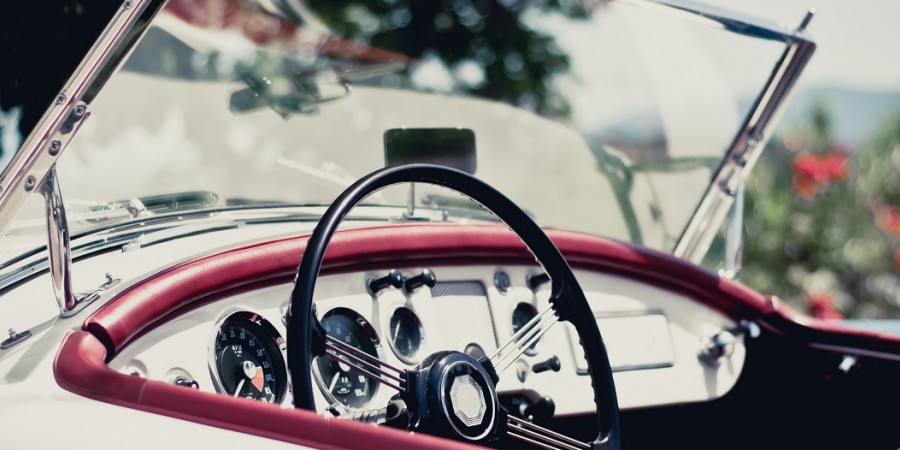 Vintage car,
in a mock type "Mille Miglia"
Guests are then transported in a chauffeured Vintage car, in a mock type "Mille Miglia" type rally, to forage their own herbs with a foraging expert. Rally entourage departs 12h30/13h00 for Elgin. Private tour with farm wine maker, and lunch with the farm owners. Michelin standard luncheon, prepared by one of South Africa's award winning culinary masters to prepare "pop up" experience for lunch, using some of the guests' foraged herbs, whilst guests are entertained by old favourite's played by an authentic Big Brass Band. Guests are then transported via helicopter to return to the Hotel. At this time of day they would most certainly fly over Mouille Point at sunset. Simply breathtaking.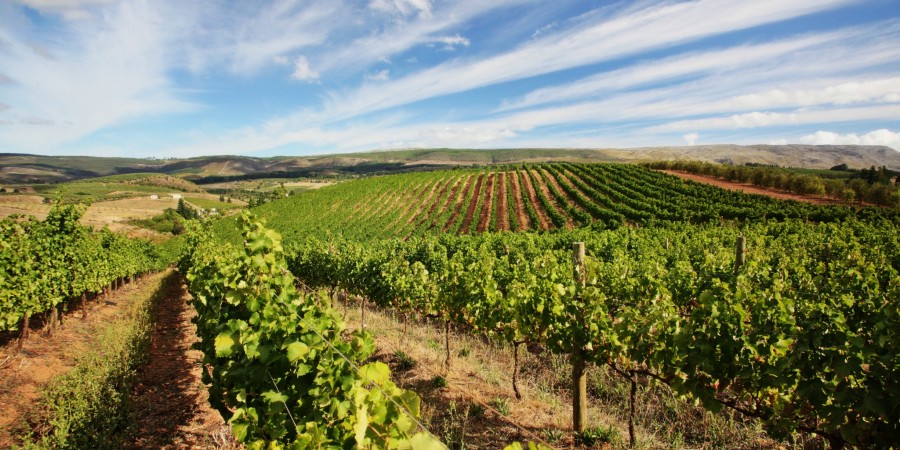 Oneiric,
the picture perfect wine estate
Oneiric, the picture perfect wine estate whose name pertains to dreams, is exactly that, a hidden gem tucked away within the Kogelberg biosphere, a UNESCO world heritage site with more fauna per square meter than anywhere else in the world.
It is here where the Pascall family have put together an exquisite package for you. Where guests will enjoy a vertical tasting of their critically acclaimed First Quantum grand reserve blend, a world class wine which has become their flagship, sought after amongst collectors alike.
Shan Pascall head of operations and all things Oneiric will then run you through a blending experience where guests will get a chance to try recreate this exceptional wine.
The essence of Oneiric is to create fine wines that are unrushed. They are older vintages cellared by Oneiric and with such attention to detail that tasters consistently find the entire range appealing, without exception. The full range comes together in an exquisitely presented sit down lunch pairing with one of South Africa's most renowned chefs in the comfort of the private home of the Pascall's.
All guests will receive a case of specially personalized wine delivered to their homes in bespoke wine crates after their return home. Each guest will also receive their own custom-made coffee table book of their trip, highlighting their very own "Once in a Lifetime" experience which your personal photographer would have captured throughout your trip, ensuring lasting memories.
This is an ultra-exclusive Sun International offer by appointment only.
No other travel brand can offer an overnight stay at Robben Island.
Please contact Claire Shephard from Empire Inc ZA.
Packages are based on STO and start from USD 9 500 per person sharing.
terms and conditions
All excursions carry limited public liability. All guests are advised to obtain extra travel and medical insurance policies, since they may not be covered under the standard tour policy due to certain exclusions.
Refunds policy: A 50% refund will be considered only of the tour is cancelled 8 weeks by guest or acting agent, in advance to selected date.
Should weather prohibit/prevent any activities the operators undertake to arrange to it's best ability a possible itinerary change to try to incorporate all planned activities. This may however not be possible due to safety concerns as these excursions include both air and sea travel.
FORCE MAJEURE
Neither party shall be responsible for failure to fulfil any obligation under this Agreement due to events or circumstances beyond its reasonable control. Such events shall include but not be limited to acts of God (including but not limited to fires, flood, severe weather or earthquake), acts of terrorism, war, civil disorder, lock-outs, work stoppages or labour disruptions of a third party, regulations, injunctions or orders of governmental authorities (including but not limited to curfews, evacuations, quarantines, prohibition, restrictions, warnings, or other orders restricting travel due to health or safety concerns related thereto of attendees), contagious disease, curtailment or substantial impairment or delay of transportation as a result of a Force Majeure affecting attendees, disasters, emergency situations, or other events or circumstances beyond a party's reasonable control that render the performance of its obligations commercially impractical. Upon the occurrence of such event or circumstance, the event may be rebooked within 6 months of the original event date at any Sun International property. Any deposit held shall be used towards such booking and if a booking is not made, the deposit shall be forfeited.
Education Africa "A Day in the life of a prisoner" – overnight on Robben Island is a real life experience and not an average tour. In order to ensure that guests are treated to the extremely harsh conditions to which prisoners on the island were subjected, due notice of the following is given: i) Extremely harsh language of a racial bias similar to that used in the Apartheid era. ii) Profiling due to race. Iii) Separated into groups based on race. Iv) Different uniforms based solely on race.
No cameras or cellular telephones, tablets or computers are permitted on the island. Any such device brought on-board will be confiscated for the duration of the trip.
All expensive jewellery and watches etc shall also be confiscated. Guests are requested to leave said items in their hotel room safe.
No alcohol is permitted on the island.
Guests must bring all their medications with them. These will be kept safe by the island medics/doctors.
If necessary guests will be allowed to keep their medications on their person. (Asthma pumps, Epi pens etc).
Thermal underwear is recommended in the cold winter months.
"Mille Miglia"- all vintage cars will be chauffeured at all times, under no circumstances will any guest be permitted to drive.
If a guest is unable to fly in a helicopter – suitable arrangements for transfer back to the Hotel will be made. Guests are requested to advise when booking their trip.
Special food requirements – Halaal, kosher, vegan or vegetarian meals – must be advised when booking the trip.
This tour is extremely exclusive and not suitable for children under the age of 12.