Lifestyle | 03 Nov 2019 | By Sun International
5 innovations that redefined Sun City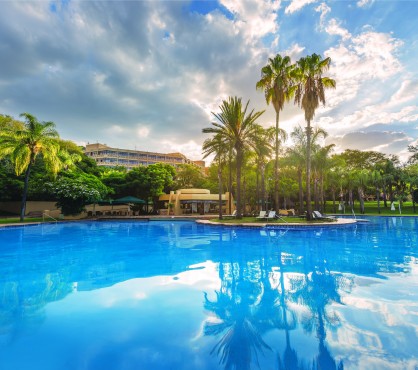 "Those risque scenes may have made the headlines, but they also ignited Sun City's passion for thrilling its guests."
Sun City has always been synonymous with glamour and fun. From the very first entertainment extravaganza on 11 December 1979, the resort's dynamism spills into every part of it – from its super-hi-tech conferencing to the myriad activities.
1. The Production
Ahead of its first international performance – Cliff Richard in December 1979 – Sun City's Extravaganza Theatre opened with a Las Vegas-style show that stunned audiences with its topless dancers adorned in Ostrich feathers. Those risqué scenes may have made the headlines, but they also ignited Sun City's passion for thrilling its guests. From heavyweight boxing bouts to a long line of Miss South Africa pageants, the Sun City Superbowl played host to it all. Today, that same theatre, which was renamed Sun Arena after a R300 million upgrade, has shed its retro carpets to become a 6 000-seater concert venue that boasts world-class acoustics and puts on the hottest local and international productions.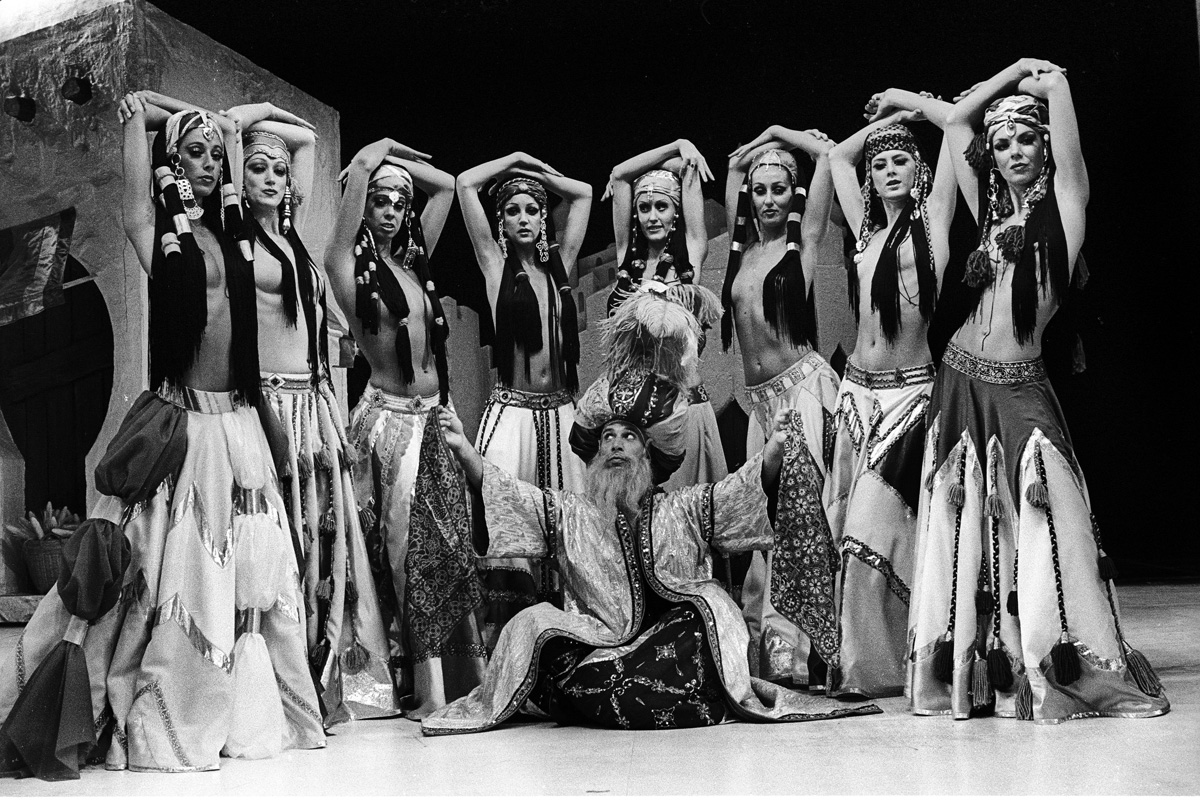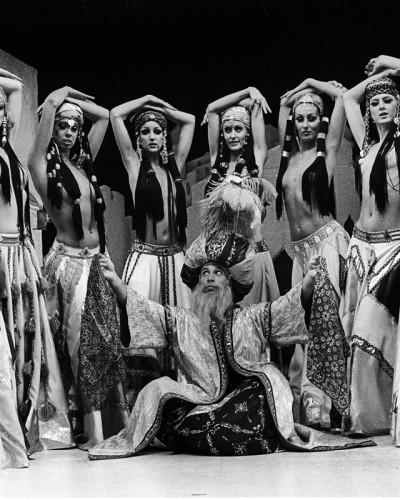 2. The Pulse
In 1992, the Entertainment Centre doubled in size with the addition of the Hall of Treasures. To retain its position as Sun City's entertainment hub, in 2016 the complex underwent a R370 million overhaul that included the addition of upmarket eateries and retail stores all connected around an indoor vertical play park. Once home to Sun City's smoking casino and bingo lounge, Sun Central has charged into the 21st century with its hi-tech conference facilities, new-look cinema and bowling alley, as well as The South African Hall of Fame – an interactive museum that showcases and celebrates the achievements of iconic South Africans.
Did you know? The Entertainment Centre cost R30 million to build and was officially opened by Frank Sinatra in July 1981!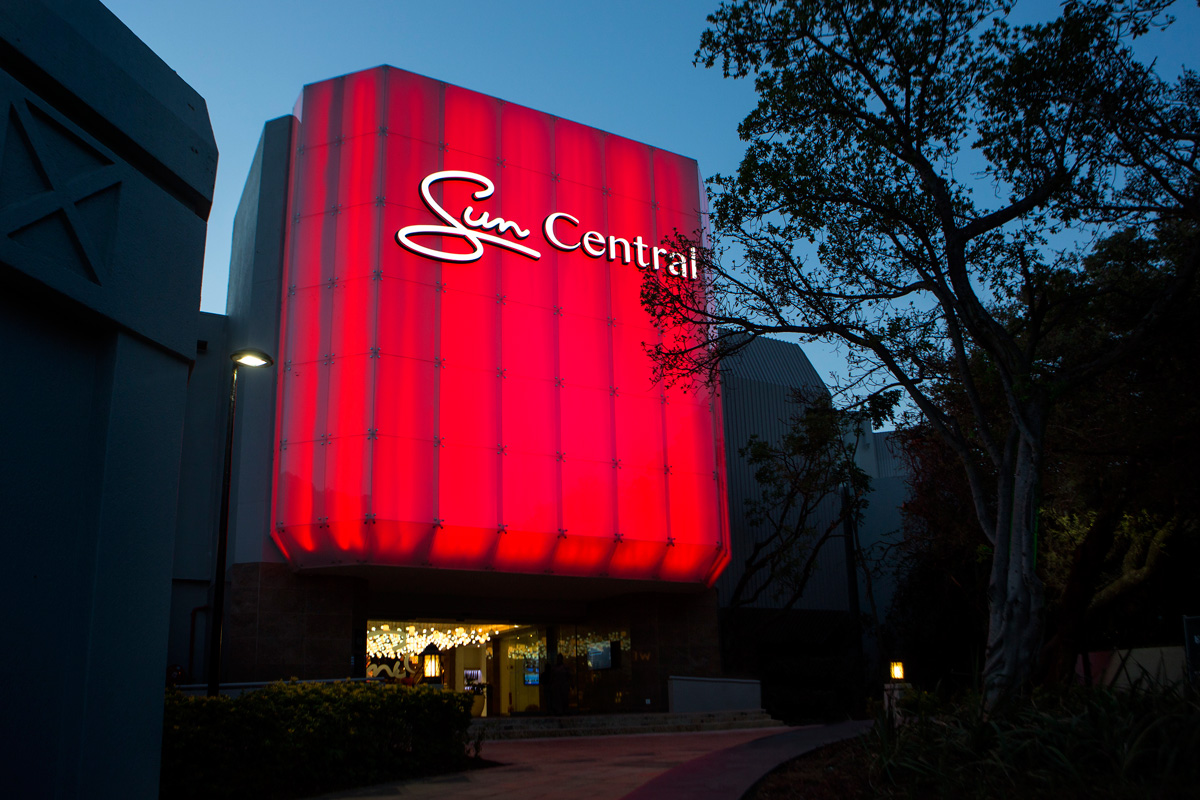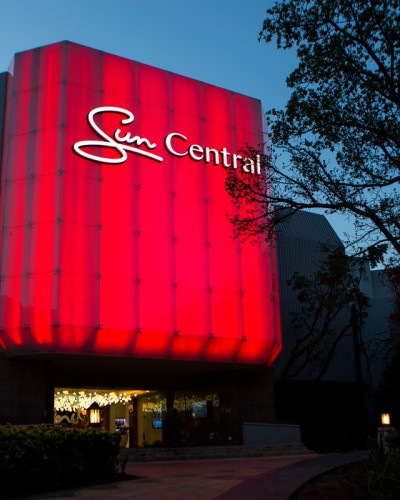 3. The Park
As part of the R370 million upgrade to Sun Central, the Sun City Convention Centre leaves no trace of its former incarnation. After a two-year renovation, the site has been reimagined with a selection of carefully crafted conference rooms, coffee shops and state-of-the-art kitchens.
However, it was the addition of Sun Park that saw Sun City truly enter the modern age. While conferencing is a big money-spinner for Sun City, Sun Park's intelligent infrastructure make it very appealing – and cost-effective – as an event space. While permanent pop-up venues aren't that new, the multi-purpose Sun Park can be shipped to its next location without the brick-and-mortar costs that come with hosting large-scale events. It's a game-changer in the events industry – and it's exclusive to Sun City.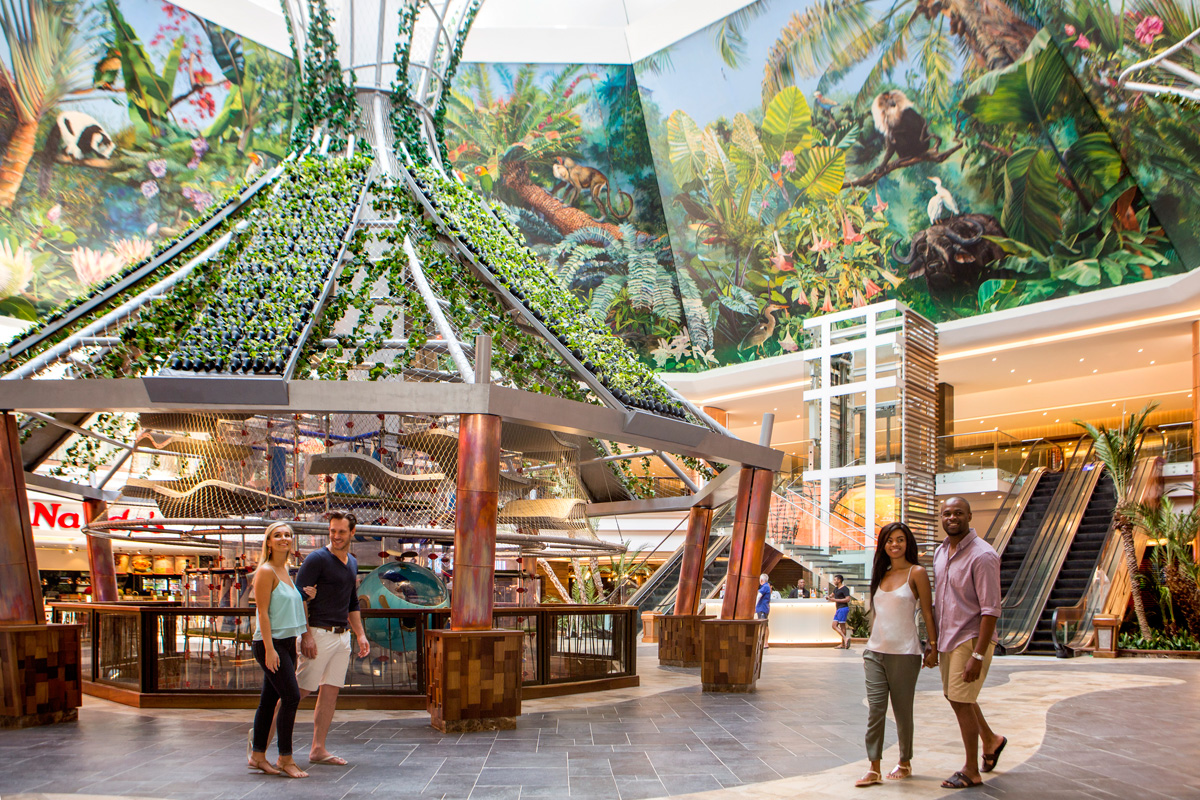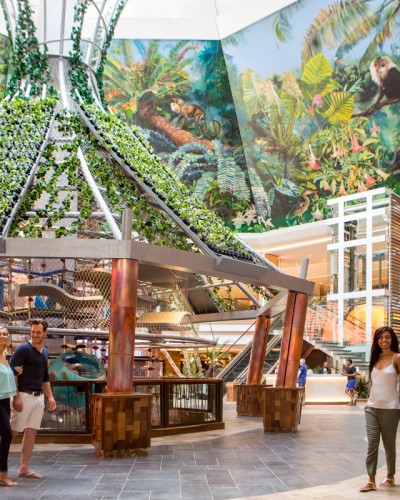 4. The Playground
While Sun City is renowned for hosting major entertainment events, it also attracts the elites of the sporting community. This spirit of competition extends back to Sun City's boxing days, when major heavyweight titles were fought at the Superbowl. Today, the resort continues to attract professional athletes who seek the thrill of being able to compete against the backdrop of a breathtaking location. And, with features that include a TimeChamp trail run, a multi-wheel bike park and numerous cycling and running trails, Sun City has rightfully earned its title as the Athlete's Playground.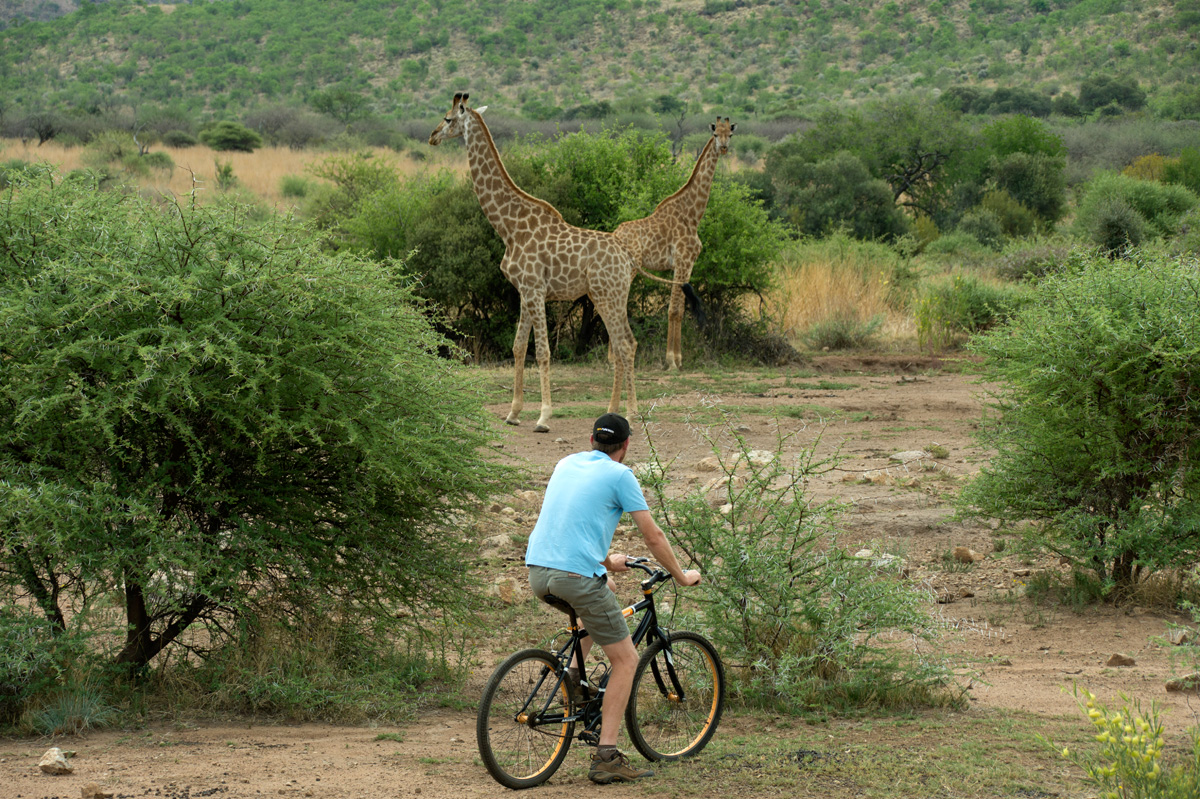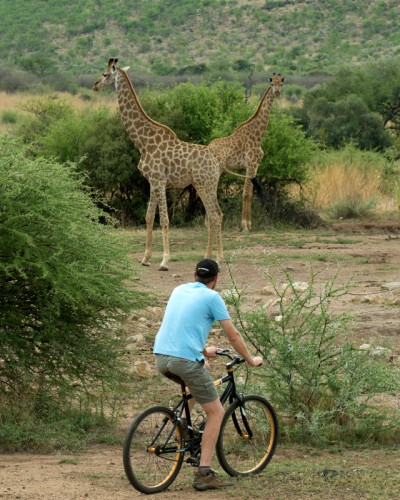 5. The Party
In 1979, it cost R30 million to build the Sun City Hotel, which contained a foyer larger than a rugby pitch and a sky bar suspended over slot machines. At the time, Sun City set new standards with its distinctive architectural finishes – cascading waterfalls, pulsating neon lights and indoor atriums decked the halls of the main casino. Back then, Sun City was designed as a day-to-night destination, and the R30 million upgrade in 2016 reconfirmed its "always on" status.
As its name suggests, Soho has morphed from a Las Vegas-themed casino into the party capital of Sun City. While Vibes caters for teens, late-night partygoers can get their fix of dancing and fun at Encore. There's also a brand-new collection of restaurants, including South Africa's newest Hard Rock Café, and Legends, where Sun City's memories live on through a collection of monochromatic memorabilia.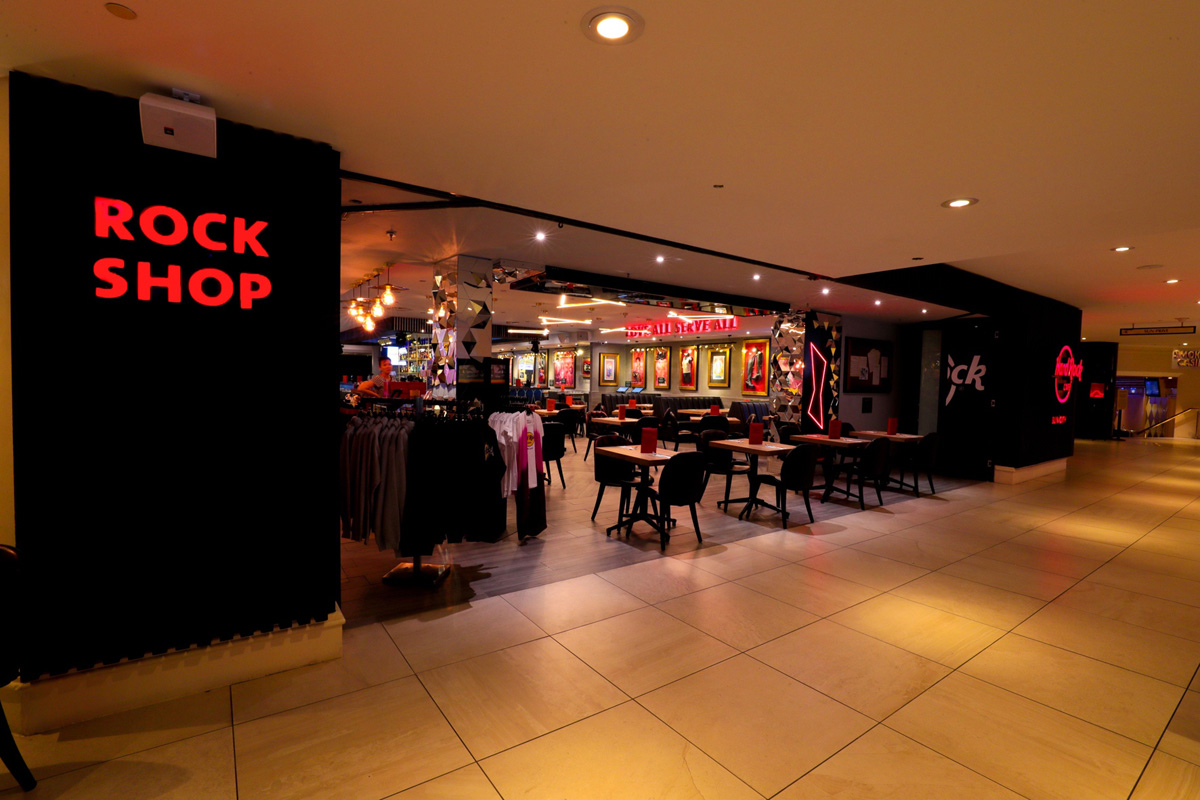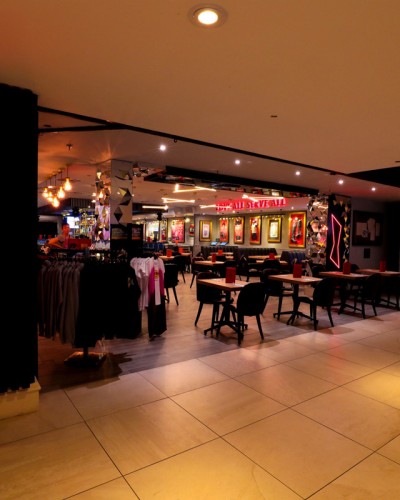 Beyond its fancy façade, Sun City continues to blaze the trail as a holiday destination. This is because the resort was founded on one man's passion to provide unlimited fun at a place where revelers and rainmakers could escape the routine of everyday life. Times may have changed, but Sun City continues to deliver epic experiences and timeless memories.