Entertainment | 08 Feb 2020 | By Sun International
It's time for a family holiday – and granny and granddad are also invited!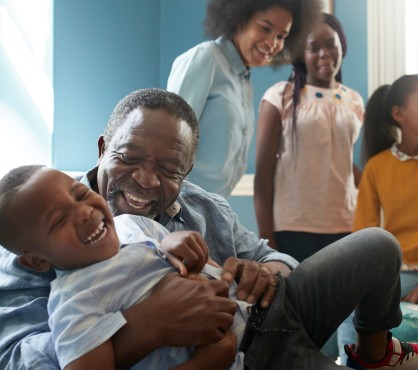 A recent Thompsons Travel study revealed that multigenerational holidays have become a popular and cost-effective way for families to travel and bridge the generation gap.
"Choose a holiday destination that offers free indoor activities and affordable entertainment for kids."
Family holidays can be stressful. From the minute you get into the car, you have to keep the kids entertained or else you'll be bombarded with incessant "Are we there yet?" questions. But even with an iPad fully loaded with movies and cartoons, kids still need to interact on trips.
Enter Granny and Grandpa, who double up as rockstar babysitters for those days (and nights) when you just need to let your hair down and have some holiday fun!
Although family travel isn't a new concept, the move towards multigenerational holidays has become a sensible way to share expenses and effort during your time away. It's also a good way to help your kids bond with their grandparents, who benefit emotionally and physically.
Here are some tips on surviving holidays with the whole family – aunties, uncles, Nana and Pappie included!
1. Check the weather!
Beachside holidays are expensive and when it rains, the cost of entertainment is sure to put a dent in your holiday budget. To avoid unnecessary spending, choose a holiday destination that offers free indoor activities and affordable entertainment for the whole family when beach days are out of the question.
TIP: Pack your favourite board games for those rainy days.
2. Don't feel pressured to do EVERYTHING with EVERYONE!
Holidays are all about reconnecting and uninterrupted family time, but don't pressure yourself to be everything to everyone. Group holidays can be overwhelming, so find gaps to take long walks on the beach or indulge in a couple's massage.
TIP: With the grandparents on board, take the opportunity to plan the perfect holiday date night, comfortable in the knowledge that your kids are in safe hands.
3. Package deals for the win!
Looking for some adventure to spice up your holiday? Whether you're keen on ziplining at Sun City or horse-riding on the beaches at the Wild Coast Sun, ask for group rates when booking your excursions and family outings.
TIP: Choose holiday destinations that offer half- and full-board package deals. You won't pay for "unforeseen extras" and some entertainment activities will be included in your package.
4. Consider self-catering holidays
You can't plan the weather, but you can choose a holiday destination that caters for everyone – come rain or shine! With plenty of activities and round-the-clock entertainment, holiday resorts and self-catering venues are ideal for larger families who want fun and flexibility in one neat package!
TIP: Sun Vacation Club at Sun City Resort offers a number of luxury self-catering accommodation options, with a plethora of outdoor activities, two world-class golf courses and the Valley of Waves on your doorstep.
5. Use a rewards system
It's easy to feel resentful when you're the only one doing the chores on holiday. The upside of multigenerational getaways is that you can delegate some of the work – cooking, cleaning, and shopping – to other members of the family. If these holidays are going to work, everyone should pull their weight.
TIP: Ask the kids for help with cleaning and cooking – and reward them for their efforts!
---
If you've decided on a staycation, look out for the wide selection of activities on offer at Sun International destinations across the country. From movies and fun rides at Carnival City in Gauteng to ice skating and gaming at GrandWest in Cape Town, the options are endless…