Entertainment | 16 Oct 2019 | By Sun International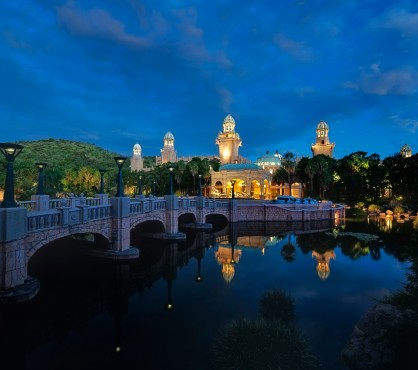 "At a time when gambling and topless revue bars were prohibited in South Africa, Sun City defied the odds."
Since opening in 1979, Sun City continues to attract holidaymakers and revellers in search of adventure. But what makes the resort so alluring for the crowds who flock there every year?
To answer that question, we have to go back… It's the late 70s and in the midst of South Africa's political turmoil, one hotelier managed to secure the rights to build a Las Vegas-inspired holiday resort in the heart of the African bush. Sun City was not only an architectural accomplishment for its time, but it symbolised Sol Kerzner's obsession to push the boundaries and inspire possibility.
To mark the opening on 7 December 1979, Kerzner reportedly paid Frank Sinatra $2 million (over R30 million) to perform at what was then known as the Sun City Superbowl. A bevy of international acts followed from there.
The glamour surrounding Sun City's enviable opening left an indelible impression with entertainment-hungry South Africans. At a time when gambling and topless revue shows were prohibited in South Africa, Sun City defied the odds with its montage of entertainment extravaganzas and Dream Machine jackpots. In those days, the glamour was abundant as Sun City continued to attract some of music's biggest names including Cher, Sarah Brightman, Rod Stewart, Roxette and Bryan Adams, as one Facebook fan recalls:
"My favourite memory would have to be the first Bryan Adams concert at Sun City in 1994. I took my daughters to their very first concert and we had an amazing time. It was such a pleasure to share the moment with family and friends!" Karen Tollemache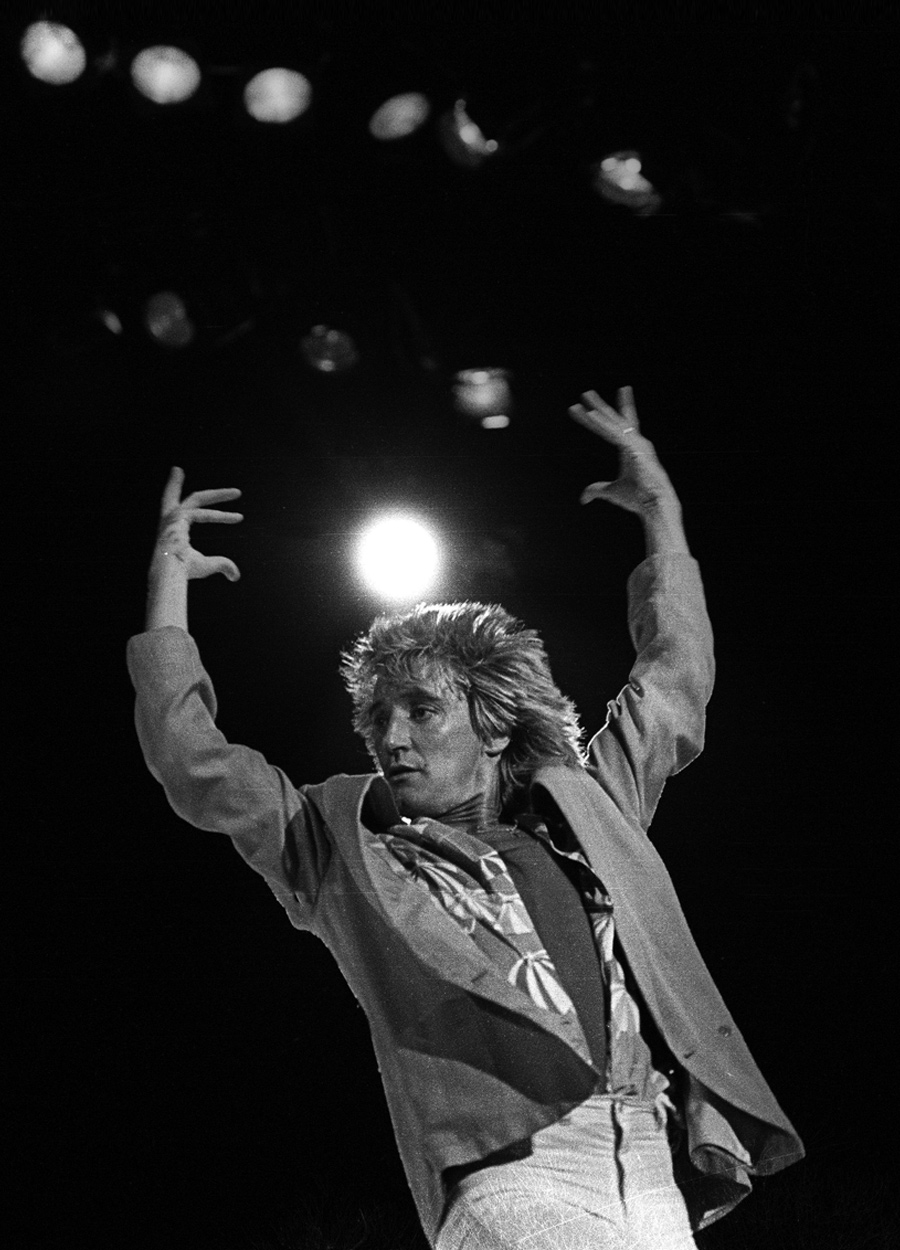 Rod Stewart in concert at the Superbowl
[Photo by Rubin Coudyzer]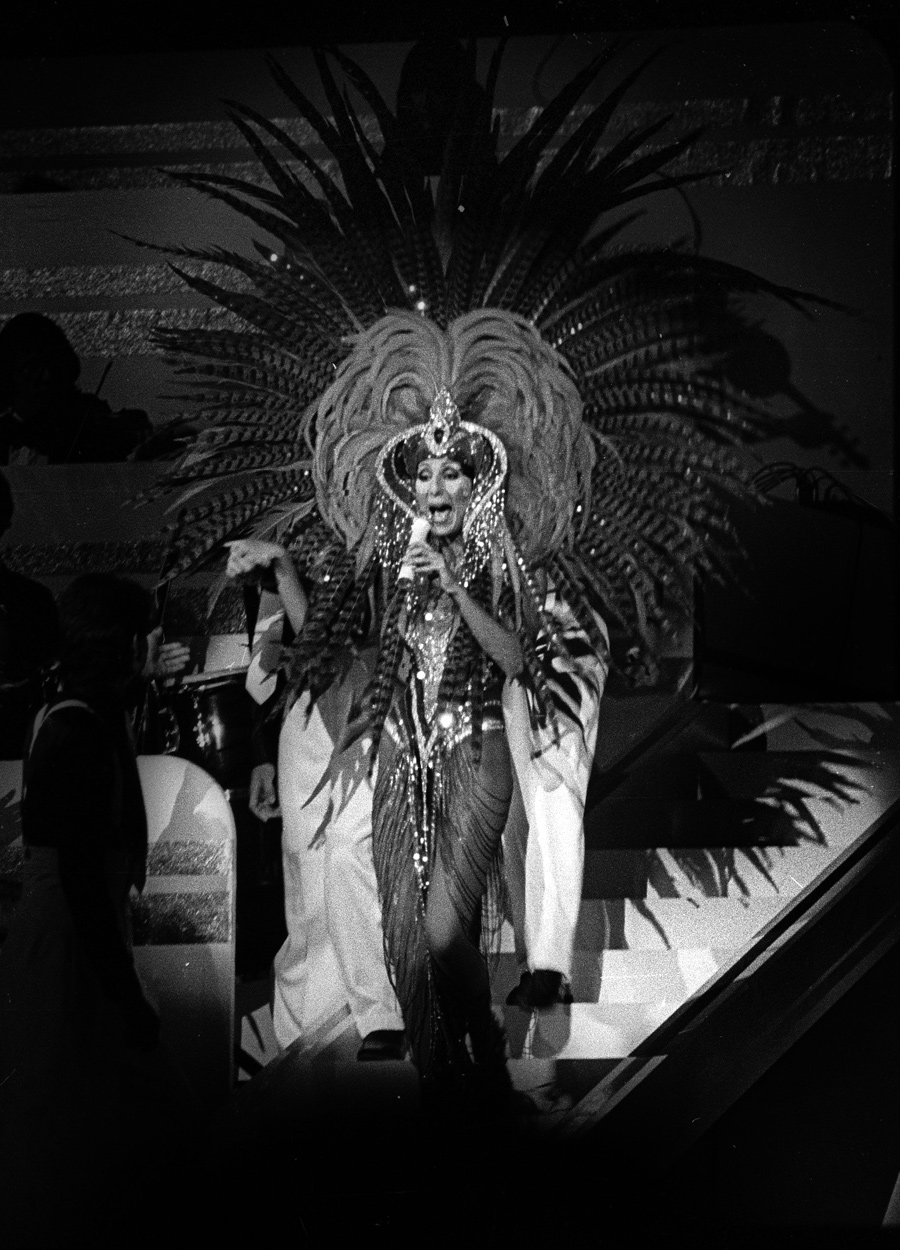 Cher performing at the Superbowl
[Photo by Rubin Coudyzer]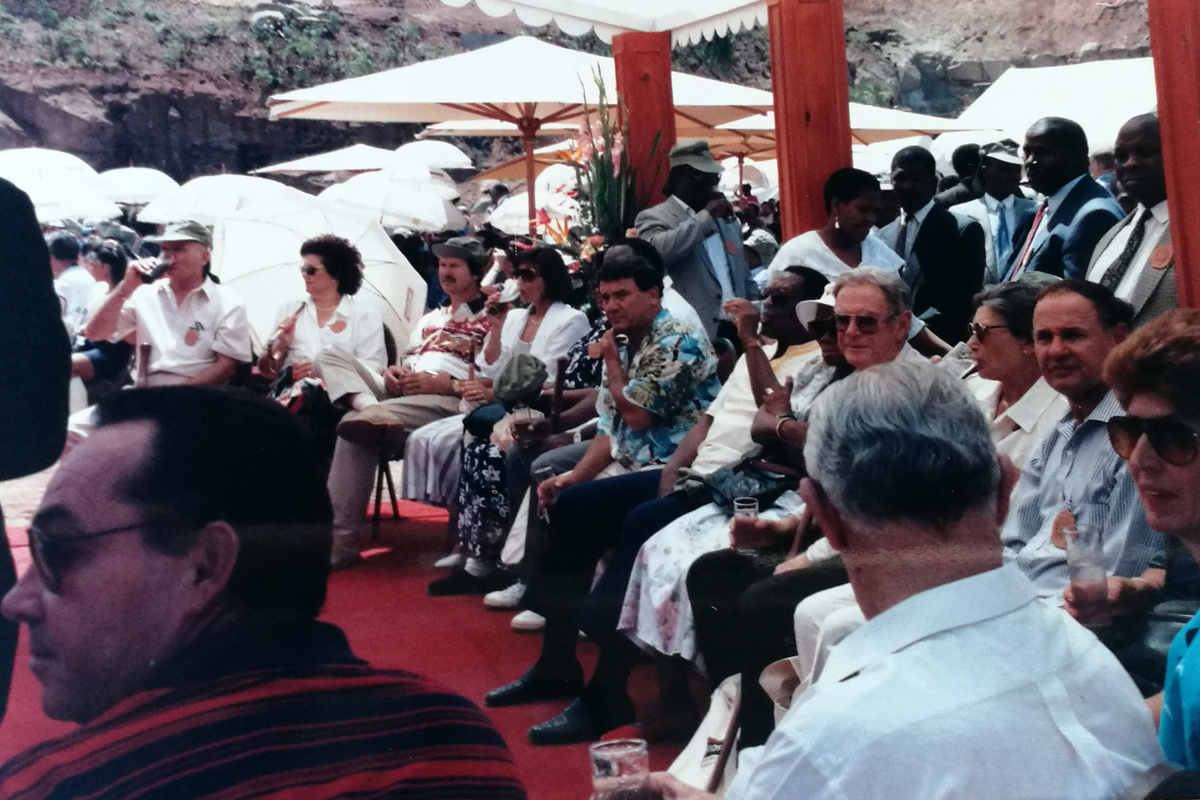 Sol Kezner attends the opening of The Palace of the Lost City in 1992
[Picture by Sun International]
Today there is proof that Sun City was once the place to be seen. Situated at Soho, Legends not only serves a delicious steak but the restaurant houses a museum of memorabilia that confirm the superstar hysteria that once enshrouded the resort. Whether you were bussed in for a concert from Joburg's Park Station or attending the "Million Dollar Challenge", everyone had a Sun City story. Kerzner made sure of it.
Despite changes to management and the relaxation of gaming laws in South Africa, the years preceding Sun City's glam era were just as dynamic. Following the addition of the five-star palatial hotel Lost City, (themed around a lost ancient civilisation), Sun City made headlines with the unveiling of the Valley of Waves, South Africa's most advanced water park with its own inland sea. By adding new experiences to inspire new memories, Sun City's ability to morph with the times has allowed it to stay relevant throughout its 40-year history. Even after its facelift and a new generation of entertainment (recent acts include 30 Seconds to Mars, One Republic, Kings of Chaos and James Blunt), Sun City has never lost its charm – or its romantic appeal.
Kerzner's dream to create "the biggest, the best and the most memorable" may be his legacy but it's our innate desire to chase life's epic moments that keep us going back. Speaking of epic, we loved Ynez Jeeva's story shared on Facebook: "On 5 January 1990, as my mum was enjoying the last bit of "free" time at Sun City Casino, I decided to make my grand entrance. Jackpot! I was delivered at Sun City and then taken to Moses Kotane Hospital with my mum. I wish I could remember it; I'll just have to take mum's word!"