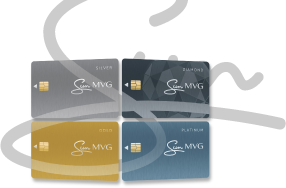 Sun MVG is Sun International's loyalty programme that gives you access to exclusive rewards and benefits across its suite of hotels and casinos. Divided into four tiers – Silver, Gold, Platinum and Diamond, Sun MVG members can earn and redeem points at Sun City's casino, on hotels rooms and at participating restaurants and entertainment outlets across the resort.
Get More From Your Sun City Experience
Need a fun family getaway? Use your Sun MVG points to pay towards your Sun City accommodation! Depending on the leisure point's balance available on your Sun MVG card, you can also use these leisure points on selected Sun City activities or at any of our participating restaurants and bars. Casino Points earned can be used as playback on table games and slot machines. With Sun MVG, the more you stay and play at Sun City, the more benefits and rewards you'll receive.
To ensure you receive the benefits and rewards you deserve, remember to present your Sun MVG card on check in to the hotels, by using your Sun MVG card when playing slots machines and tables games and ensure your Sun MVG Card number is recorded on your docket when consuming in the restaurants and bars.
Earn and Redeem Sun MVG Points at Sun City
Designed to offer double the rewards and twice the fun, Sun MVG members can earn and redeem casino points at Sun City Casino and leisure points at any participating restaurant or entertainment outlet across the resort. Once you've signed up to the Sun MVG programme, just swipe your Sun MVG card and let the fun begin! Casino and Leisure points are earned on slots and table games at a percentage of rate of play, and Casino and Leisure points at a percentage of the rate of spend on hotel accommodation and leisure and dining activities.
View participating Sun MVG outlets
Earn and Burn your Sun MVG
leisure points at Sun City
Now is the time to reward yourself and redeem your Leisure Points.
Sun Vacation Club
The Pantry
Quench
Valley Of Waves
Food Factory
The Brew Monkey
Cabanas
Palm Terrace
Cabanas Pool Bar
Shebeen
Cascades
Luma Bar & Lounge
Bocado
Peninsula
Gary Player Country Club
SOHO
Sun Terrace
Legends
Harlequins Cocktail Bar
Sundowner Bar
Casino Bar
Soho Pool Bar
Vibes
The Palace
Crocodile Lounge
Crystal Court
The Grill Room
Plume
Tusk Bar & Lounge
The Palace Pool Bar
Burn Only at the following outlets
Sun Central
Spur
Sun Vacation Club
Spur
Ocean Basket
SOHO
Lily Asian Kitchen
The Raj
The Pro Shop
Gary Player Country Club
Lost City Golf Course
All points are only valid for 365 days from the day they were earned, after which they expire.
One Swipe, a World of Sun International
As Sun International's groupwide loyalty programme, Sun MVG members can enjoy more benefits from more destinations. Use your Sun MVG card to earn and redeem casino and leisure points at any Sun International hotel or casino across South Africa.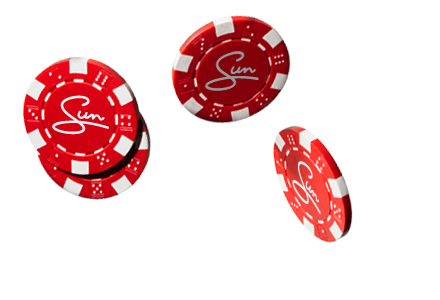 Join Sun MVG
Designed to ensure you get the most from your Sun City experience, it makes sense to join a loyalty programme that offers a host of benefits from just one card. Plus, it's quick and free to join.
Join My Sun
My Sun is Sun International's online self-service portal. It's free for anyone to join to unlock access to exclusive offers, discounts and competitions, plus so much.