19 Nov 2014 | By Sun International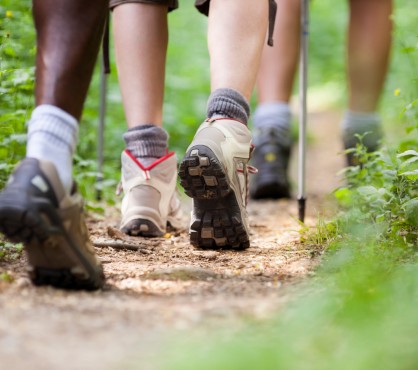 Things to Do and See in Chile
A land of extremes, the great spectacles of nature can be found within this remarkably narrow and long country. Approximately 175km wide, enigmatic Chile stretches over 4300km, with volcanos and thirsty dunes challenging the country's fertile valleys and forests, fjords and looming glaciers.
The slogan for Chile's recent tourism campaign is particularly apt: "Chile: All Ways Surprising". Visitors to Chile will agree that this is the best succinct description of a land that could be tirelessly described with a thousand words and yet still fall short of accurately capturing the magic of this surprising and heart-achingly beautiful country.
Did you know? The original spelling "Chili" was in use in English until at least 1900 before changing to "Chile".
Where to stay in Chile
Located in the Monticello Grand Casino and Entertainment World complex, Hotel Monticello is a modern, 5-star escape only 45 minutes from the capital, Santiago, and a mere 20 minutes away from the tourism and business hub of Rancagua. A great base for adventures throughout the country, Hotel Monticello is a favourite among local and international tourists.
Did you know? Monticello Grand Casino and Entertainment World has received a record-breaking three million tourists since opening in 2009.
Now that your 5-star hotel accommodation is sorted, here are some of Chile's finest activities and attractions:
Get high and explore nature!
Chile is famous for its diverse hiking trails, with several to choose from, arguably the best and most popular hiking destination has to be the Torres del Paine ominously also known as the "Tower of Paine". Standing more than 2000m above the Patagonian steppe, the Torres del Paine are the peaks of the mountain range, Cerro Paine. Found in the Torres del Paine National Park, visitors to the park won't be surprised to learn that National Geographic named the park the 5th most beautiful place in the world.
Insider's hiking tip: Not well-known among even seasoned tourists, the El Morado Glacier trek is the top spot to appreciate some of Chile's famous glaciers up close. It is also a little-known fact that El Morado is an excellent birdwatching location with Giant Hummingbirds and Mockingbirds regularly seen dancing in the sky.
Did you know? Hummingbirds are the only birds that can fly forwards as well as backwards. But you'll have to look closely, hummingbirds beat their wings from 22 to 72 times per second!
Get cultured!
Described as quirky, loud and ambitious, Chile's capital, Santiago is an onion of a city. Beneath the multiple layers of uniformity and conservatism, Santiago rewards the inquisitive traveller with hidden enclaves of creativity and unique culture. Incomparable any other city, Santiago is filled with fascinating museums, innovative galleries, cool cafes and colourful parks – you only need to look beyond the surface to discover the hidden pleasures of this charming and quietly rebellious city.
Top cultural attractions in Santiago:
Pop culture junkies take note! Museo de la Moda is an ultra-hip fashion museum complete with a trendy café.
For amazing architecture, the mysterious La Chascona is an absolute must-see. The former clandestine love bungalow built by poet, Pablo Neruda, "La Chascona" is loosely translated as "messy hair".
Named after the first Latin American woman to win the Nobel Prize in Literature, Centro Gabriela Mistral is an exciting addition to Chile's dynamic art scene. A cultural centre that includes a lovely bookstore, wine shop, outdoors antique fair and trendy eatery. "GAM" as it is affectionately known by locals, is a great place to people watch and while away the afternoon.
Photographer's tip: For the best views of the city, a trip to Parque Metropolitano, also known as Cerro San Cristóbal is essential.
With so much to see and do, seasoned travellers to Chile will wholeheartedly agree that Sun International's Hotel Monticello is the best location for an incredible and unforgettable holiday in Chile.
For more amazing things to see and do in Chile, check out this Lonely Planet guide to Chile.
Bon voyage!