Travel | 03 Jul 2014 | By Sun International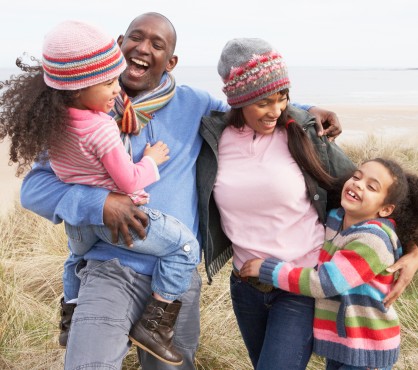 South Africa: Travelling with Kids and the New Immigration Laws
As of the 1st of October 2014, if you're travelling with your kids, in and out of South Africa, it is a legal requirement for you to carry (in addition to their passports) an unabridged birth certificate. Airlines will be forced to refuse travel to families not in possession of these documents.
This is according to new immigration regulations intended to improve the safety of children and minimise the possibility of child trafficking, abduction and kidnapping. The New Immigration Amendment Acts of 2007 and 2011 and the new Immigration Regulation 6 (12)(a) came into effect on 26th May, 2014, but the Department of Home Affairs has recently delayed implementing these regulations until the end of October, in order to make allowance for those families who have already made plans for the approaching school holidays.
While much fuss has been made in the media over the impact of these regulations on the tourism industry – the purpose for which these regulations are intended cannot be downplayed. All these new rules might sound stressful and onerous, but you'll only have to apply for the unabridged birth certificate once and thereafter you can travel as normal.
Children born after March 4, 2013 will have been automatically issued with an unabridged birth certificate upon declaration of birth.
What do the new regulations mean for parents travelling with their kids, to and from South Africa?
In order to avoid delays and disappointments with your travel arrangements, all South African citizens and foreign nationals intending to travel with their children will need to apply for unabridged birth certificates, for travel that will take place after the 1st of October.
International travelers entering South Africa will need to do the equivalent in their home country.
What is an unabridged birth certificate?
This is an official document detailing the birth of a child. It contains the particulars of both parents.
What do you need to know about applying for an unabridged certificate?
Make your application well in advance, as the process can take 6-8 weeks.
You'll do it at your nearest Home Affairs and it should cost about R75. For a detailed list of the documents you need to bring with you, and what forms you need to fill out, read this.
When leaving South Africa with children, parents or guardians must be able to produce unabridged birth certificates reflecting the details of both parents, as well as a valid passport for each child.

This requirement applies even when both parents are travelling with their children.
It applies to foreigners and South Africans alike.

If children are travelling with a guardian, this adult is required to produce affidavits from both parents giving permission for the children to travel. They will also need copies of the passports of the parents, as well as the contact details of the parents.
If children are travelling with only one parent, they must produce an unabridged birth certificate as well as:

a court order granting full parental responsibilities and rights or legal guardianship in respect of the child, if he or she is the parent or legal guardian of the child;
an affidavit from the other parent granting permission for the child to leave the country;
a court order granting full parental responsibilities and rights or legal guardianship in respect of the child; and
if applicable, the death certificate of the other parent registered on the birth certificate.

When a child is travelling as an unaccompanied minor, he or she must be able to produce:

proof of consent (a letter or affidavit) from both his or her parents or legal guardians to travel in or out of the country; and
a letter from the person who will receive the child in South Africa, including that person's full contact details and a copy of their passport or ID book. The letter must also include details about where the child will be staying, and full contact details of both parents or legal guardians.
For any further enquires, the DoHA website urges people to contact:
David Hlabane, 071 527 9463 and Thabo Mokgola, 071 712 9710.