14 Aug 2013 | By Sun International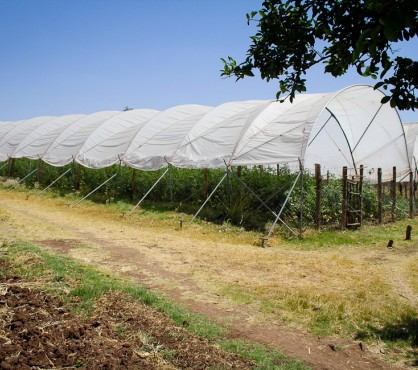 The Blind Farmers of Livingstone
Taking a group of blind farmers and asking them to grow vegetables in one of the most agriculturally poor soil areas in Zambia hardly seems a fair fight. But Stain Musungaila, the Corporate Social Investment (CSI) Coordinator for Sun International Zambia, loves a challenge.
In 2003, during a conference at the Zambezi Sun, Stain and his team started planning Sun International Zambia's first agricultural project. With the help of the University of Stellenbosch they were able to select the right seedlings for various vegetables that could actually succeed in the region.
By 2006, the farmers had completed their first trials and were ready to start rolling out the project to other communities.
"We started with only 15 blind farmers. We are now close to 60 blind farmers on various farms," says Musungaila.
"Sun International offers them the market. And if the farmer overproduces, we have linked them to smaller hotels around Livingstone and buyers on the open markets and they can offload products there."
It's one of the most successful such projects in Africa. And it began so simply, by giving people who could not see a vision of their own future.