24 Jul 2013 | By Sun International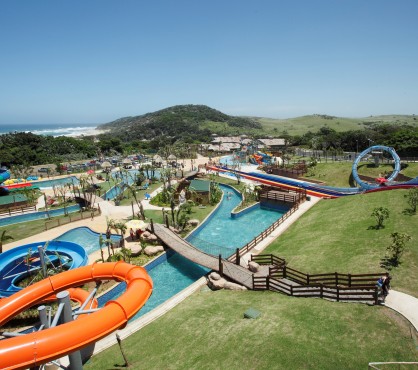 When I'm planning a getaway for the family, the two things that concern me most are affordability and activity. Firstly, I'm always on the lookout for a good deal that doesn't involve a lopsided tent in a field somewhere. Secondly, I'm looking for action: kids need adventure, so I need to find places that have enough to keep them occupied and happy. And generally speaking, if the kids are happy, mum is happy. And if mum is happy, dad is happy.
South Africa has a lot to offer in the spheres of affordability and activity. Sun City Resort and The Wild Coast Sun are two of our favourite family destinations, and with good reason. If you do a little homework, there's always a special offer or a deal going, and there is so much for kids to do: water parks with a range of terror-inducing rides; horse riding; water sports; and the ever-popular holiday programmes arranged for children that give me time off to have a massage while my littlies are being safely entertained.
I also value these destinations' proximity to nature. Sometimes it's nice to escape the frenetic pace of holidaying with the family and gulp in some fresh, relaxed air. The malaria-free Pilanesberg National Park is doorstep-close to Sun City and it's great to be able to quietly observe wildlife in nature, as it should be. The Wild Coast Sun is set along an amazing stretch of unspoiled coastline - what more do you need than the warm ocean, sand, and a bucket and spade?
It's all about options and variety when holidaying with a family. Oh, that, and a long, cool cocktail for mum and dad at the end of a busy, energetic day.