02 Dec 2014 | By Sun International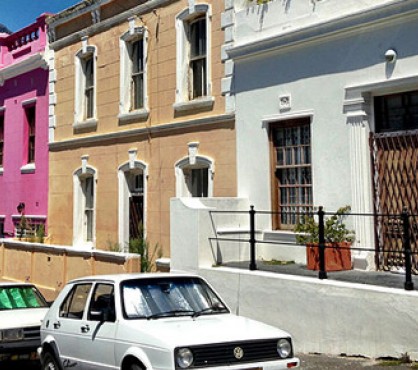 Cape Town's Must-See Museums
You booked your accommodation at the Table Bay Hotel for the luxury, but you picked Cape Town as your holiday destination for the scenery, right? Well, it's not just Table Mountain or Cape Town's sandy beaches and clear waters that'll make you want to come back again.
As the city where the South African Parliament makes its seat, it makes sense that there are numerous museums in Cape Town, all dedicated to conserving and highlighting South Africa's vibrant history. In fact, I'd dare to say, that if you wanted the most thorough understanding of South Africa's past, you couldn't choose better than to spend a few days exploring these Cape Town museums:
It goes without saying that you absolutely have to book your ticket on the ferry and take a tour of the Robben Island Museum. No ifs or buts, just book your tour. And once you're done with that, head into Cape Town to explore these fantastic museums:
Situated within the leafy Cape Town suburb of Gardens, the Iziko South African Museum is the oldest institution of its type in sub-Saharan Africa. Founded in 1825, the museum's incredible collections and exhibits are designed to educate, stimulate and entertain. With more than a million – yes, a million – specimens of interest on display, the Iziko South African Museum is your one-stop shop if you'd like to learn about early man.
Some of the most well-preserved rock art pieces can be seen, as well as skeletons and replicas of now-extinct animals and primitive tools that date back to 1 20 000 years old. And if things found on terra firma aren't for you, then look up to the stars at the planetarium that's attached to this incredible museum.
South African Airforce Museum
If things that fly in the sky make your eyes sparkle, then a little trip out to Ysterplaat, where the Cape Town branch of the South African Airforce Museum is located, is essential! The second largest military aviation museum in the country, with the largest found in Swartkop, Pretoria, this museum houses an intriguing and varied collection of exhibits and displays that capture the history of the South African Airforce. You'll find aeroplanes, exhibitions, photographs and bundles of aviation reference materials. Don't forget to stop by the gift shop to pick up a souvenir!
If twinkles in the sky don't catch your eye, perhaps the sparkles at the Cape Town Diamond Museum will! You'll enjoy a fascinating journey through tie that takes you right back to the days of Cecil John Rhodes, Barney Barnato and that perfect day when the very first diamonds were uncovered in South Africa.
Not just a history lesson, the museum's exhibits also pay tribute to some of the world's most famous sparkles, such as the Cullinan and Hope Diamonds. You'll find the Cape Town Diamond Museum in the heart of the Victoria and Alfred Waterfront's Clock Tower precinct.
Bo-Kaap Museum
Continuing on a colourful and vibrant streak, head down to Wale Street in the Bo-Kaap for an insider's look at the life of a Cape Muslim family in the late 19th Century. The Bo-Kaap Museum is located in of the oldest houses in the colourful "Malay Quarter" of the Bo-Kaap, most known for its cobbled streets, brightly painted houses and uniquely Cape Town ambience.
A visit to this museum won't take you more than an hour, but it will help you better understand this unique aspect of Capetonian culture and lifestyle. The Bo-Kaap Museum is open on most days of the year, except for religious holidays.
Want to add to our list of awesome Cape Town museums? Tell us in the comments below! ​