12 Aug 2013 | By Sun International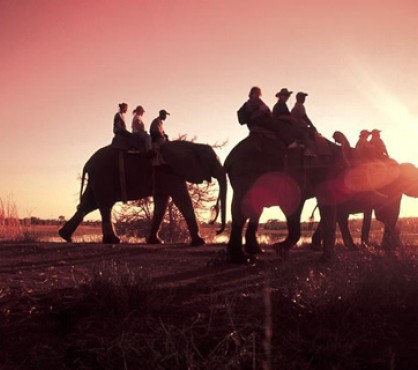 The Animal Whisperer of Zambia
​Crocodiles are not very good listeners. Not nearly as good as elephants. Webster Misiku knows, because since he was a boy he has been talking to the animals near his village outside Livingstone.
His father was an animal whisperer, and he passed on this knowledge to his son, who now serves as the official animal whisperer of The Royal Livingstone Hotel and Zambezi Sun.
"I use to walk with my father when he was training lions, elephants and so on," says Misiku. "I was always interested in animals. I play with them and touch them and help to keep them under control so they don't kick the guests and so on. I can communicate with any type of animal because my father taught me the different animal sounds."
According to Misiku, elephants are his favourite to work with. "An elephant will know you and listen in two days. Monkeys you train with food. Lions you only train when they're in a good mood, and you can see that in their eyes.
"Crocodiles are the most difficult to train. It can take three months to train a crocodile to listen to you."
Misiku is proud of the tradition in his family. "This is my family gift. It's all about communication and how you understand the animals."
And he's already started training his own children. "I start them with goats, cows, chickens and so on. When they are 15 we allow them to move on to lions and bigger animals."
Listen to Webster Misiku's animal sounds.