People | 14 Aug 2015 | By Sun International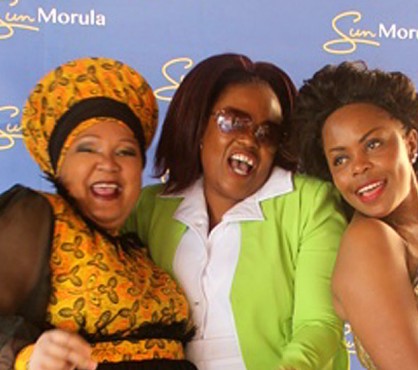 Glamorous Fun at Morula Sun: Women's Day in South Africa
It's been almost sixty years since some 20 000 South African women marched to the Union Buildings in Pretoria to protest against the Apartheid regime's strict Pass Laws. Today, Women's Day in South Africa has evolved into a celebration of empowerment that pays homage to the efforts of those iconic women and what they achieved for women's rights.
In honour of the occasion, Morula Sun pulled out all the stops to make Women's Day 2015 a special treat for the ladies. Not to be outdone, Flamingo Casino got in on the action too with some much-needed pampering sessions.
From live entertainment to pedicures, here's our South Africa Women's Day 2015 Report:
Women's Day 2015 at Morula Sun
Ladies That Lunch: This year, Women's Day Celebrations at Morula Sun kicked-off with a lovely lunch, followed by inspirational talks that focused on empowering women and their roles in society. The visiting guests were then serenaded by some of South Africa's top musicians and artists, including The Soil, Ismail Abrahams, Solly Mahlangu, Percy Pakela, Vinolia Mashego Sinhle, Solly Moholo, Wilson B Nkosi and Sammy Fever.
Women's Day Report on how guests were pampered at Flamingo Casino
Girls' Night Out: Pretoria's women weren't the only ones treated by Sun International for Women's Day 2015. Flamingo Casino in Kimberley spoiled guests with a much-deserved pampering session on 7th August as part of their Women's Day Celebrations. 
The day was the epitome of fun, girly glamour. Guests were offered a drink of their choice while being treated to new hairstyles, manicures and pedicures, followed by foot and hand massages. It was not only about pampered bliss though, but raucous fun too, when the ladies were treated to the ultimate self-empowerment session: lessons in pole dancing!
How did you celebrate Women's Day 2015? Let us know if you were one of the lucky guests at the entertaining Morula Sun Women's Day celebrations, or if you got your groove on with your girls at Flamingo Casino.