People | 04 Aug 2015 | By Sun International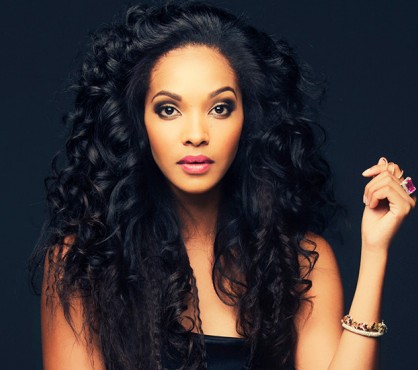 Travel Tips from Miss South Africa, Liesl Laurie
She spends her days travelling, meeting people, rolling up her sleeves for social upliftment projects, and attending events, and all the while she manages to look flawlessly beautiful. After being crowned Miss South Africa in March this year, Liesl Laurie regularly jets across the country.
With such a busy schedule, travel tips from Miss South Africa are like gold. Try out these handy holiday tips from Miss SA the next time you're leaving on a jet plane.
What are your top 5 must haves when travelling?
"Sunscreen, a good book, earphones and my favourite playlist, a travel pillow and a window seat."
How has your traveling experience changed since becoming Miss SA?
"I travel more frequently and thanks to SAA I fly very comfortably. The public also recognise me when I travel, so it's always a new, exciting experience to have someone want to take a picture and have their own 'mini interview' with me. I enjoy meeting new people and hearing about their lives and journeys as much as they love to hear about mine."
What has been your favourite destination so far?
"I visited a small town in the Western Cape called Gansbaai. The scenery and view from my room was phenomenal. The people were very welcoming and friendly and they made sure to make me feel at home at all times. I would love to go back and visit in summer, so I can tick shark cage diving off my bucket list."
Do you prefer room service or eating out during your hotel stay?
"Room service. I prefer spending some 'me time' in front of the TV enjoying my supper most evenings. This is also a way for me to unwind after a long day in public."
What international dish do you wish you could've brought home with you?
"I haven't had the opportunity to travel internationally, but in December I'm off to China for Miss World and I'll be sure to bring back some amazing ideas and recipes."
What is the most embarrassing travelling experience you've had?
"After a long evening flight to Cape Town, I once forgot to get my bag from the baggage claim conveyor belt and upon returning back to fetch it I realised I would have to fill out a form to allow me back into the baggage claim area. It was a long wait and I will never make that mistake again."
How do you avoid looking jet lagged?
"By applying my Dermaceutic day cream before a flight. It keeps me looking hydrated and radiant at all times."
How do you wind down after a super busy traveling schedule?
"I spend time on the couch with some DVDs and series or I spend some time with my family. My mom gives the best foot rubs."
With these top holiday tips from Miss South Africa, you'll be sure to stay fresh every time you travel.
What is your top travel tip? Share it in the comments below.
website: misssa.co.za
facebook: facebook.com/MsSouthAfrica
twitter: @Official_MissSA
instagram: official_misssa