People | 23 Jan 2020 | By Sun International
The big picture on business success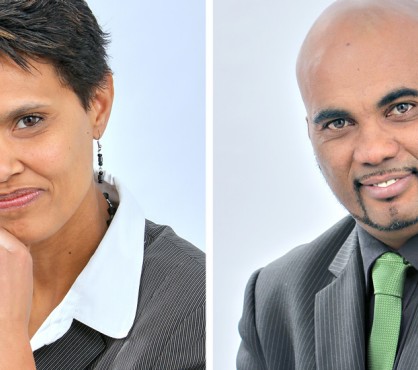 Growing up in Cape Town's Bonteheuwel and Lotus River precincts, Alfonso Stoffels was inspired to become an entrepreneur by his mother, who would sell various items to supplement their household income. But while he took on several private jobs during a 13-year tenure as a crime scene expert for the South African Police Service, his career as a businessman only kicked off in 2002, when he formed Nickay with his wife, Rhoda. The name Nickay comes from the names of their children, Dominic and Kayla.
The business started as a school and portrait photography company in Milnerton and, 18 years on, has grown into a dynamic multimedia enterprise that offers a range of photographic, videographic and audio-visual services. Key to this growth was gearing their business to take advantage of opportunities in the education and corporate sectors. "I realised that to grow and become established in those sectors, I needed to employ people. As an entrepreneur, you take nothing for granted and must reinvent yourself and your business continuously," explains Alfonso.
Nickay boasts the likes of PwC, Nedbank and Naspers among its clients and has been involved in numerous high-profile local and international projects. Nickay became a service provider for GrandWest and Table Bay Hotel in 2007, allowing Rhoda and Alfonso to expand their staff complement and boost Nickay's revenue. "This has been an inspiring process and experience; how Sun International goes about supporting its service providers is exemplary," says Rhoda.
Alfonso is a big believer in the power of social capitalism. "Corporate South Africa needs to help grow employment by assisting their suppliers in paying a fair price for fair labour and stopping the exploitation of staff and service providers. The three-quote system has failed government and corporates and continuously encourages poor standards and anti-competitiveness. As an entrepreneur, I can't create jobs if we are competing against non-compliant service providers or cronyism," Alfonso says.
As Rhoda and Alfonso look to usher Nickay into a new era of success by investing in technology, equipment and human capital, they are also mindful of the need to achieve more than just financial rewards.
"We assist young, entrepreneurial photographers and companies with their growth ambitions by training and vetting them under our brand. We recently funded the establishment of an e-commerce and web-based portal, which will not only create opportunities for recurring revenue growth for Nickay, but help with job creation within our industry."
Rhoda's power tip for entrepreneurs:
"Educate yourself on processes and the financial fundamentals of business and talk to entrepreneurs willing to share their experiences. Mentorship is important in clearing up misconceptions about entrepreneurship – it's a totally different ball game from what we imagined it would be."